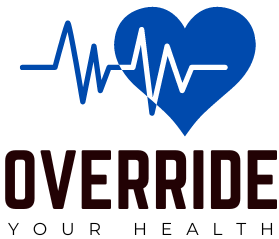 REGISTER HERE
Newsletters:
The Override Your Health Challenge is a 6-week virtual challenge comprised of six tasks – one task in each of the six health themes (nutrition, hydration, sleep, aerobic exercise, strength and mental health) – that participants should aim to complete every day.
It's self-monitored and flexible because we know change is hard and life gets in the way. If you have an off day (or two!), you get a fresh start the next. The goal is to turn these challenges into habits you can continue for a lifetime.
Start Date: Saturday, September 9 with an in-person kick-off Wellness Fair (details below)
Length: 6 Weeks
Who Should Participate: Everyone - make it a multi-generation family challenge!
Cost: Free!
How do I Register? follow THIS LINK
The 6 Daily Challenges:
HYDRATION: Drink ½ your body weight in ounces of water
NUTRITION: "Fix One Meal" to make it healthier
AEROBIC EXERCISE: Go for a 10 minute walk after one meal. (Bonus: 30+-min of Zone 2+ aerobic exercise, 3+ days/week)
STRENGTH/BALANCE TRAINING: Do the Exercise of the Day
SLEEP: 7-8 hours of sleep/night (if current sleep is <6 hours/night, aim for an extra 30min)
SELF IMPROVEMENT/MINDFULLNESS: Read non-fiction (suggest Dr. Attia's Outlive), Meditate, Journal or Breathwork for 10min/day
More details, as well as strategies for success and a deeper dive into various topics like popular diets, recovery boosts, supplements, aerobic exercise zones, sleep tracking, etc will be provided through weekly e-newsletters and a private Facebook group where you can ask questions and share your tips too!
It's time to live life to its fullest! Creating a healthier lifestyle can help you…
Finish that bucket list race
Play with your kids and grandkids more
Take fewer meds
Travel the world
Thrive in retirement and live independently for as long as possible
Join us at our free Wellness Fair and Challenge Kick-off on Saturday, September 9. Details below!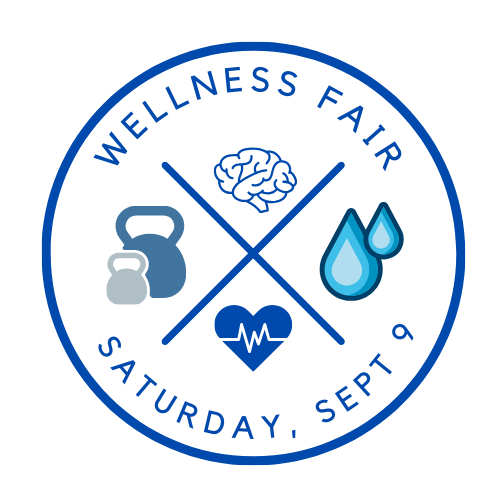 FREE! Food! Fantastic Raffle Prizes!!
Location: Override North - 50 Tower Lane, Avon (just over Avon Mountain, near the new Whole Foods)
We are hosting a Wellness Fair to help kick-off our Override Your Health Wellness Challenge. All of our Challenge expert partners will be on hand, as well as special guests Bela Vida Café & Small State Provisions (mmmmm, fresh baked bread & smoothies)!
We've got lots of great activities and specialized equipment to test your current health status like:
Hydration Level/Total Body Water
Grip Strength
Aerobic Capacity
Hip & Knee Health/Strength
Gait/foot analysis
Injury assessments
Functional movement screen
InBody Body Composition Scan
...and over $1,000 worth of raffle prizes! (everyone who attends gets a raffle ticket - get a second ticket if you signed up for the Challenge).
Tests will be held continuously throughout the Wellness Fair so come any time between 11am-1pm.
Please wear sneakers and athletic clothes if you want to participate in testing. We will host a similar event post-challenge to re-test and measure your progress. The Experts will also be happy to answer questions and provide further details on the various challenges to help set you up for success.
See you there!!