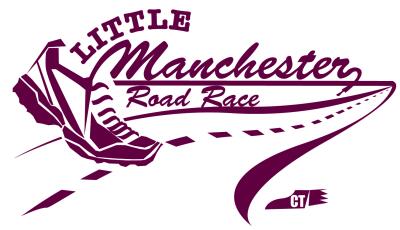 RACE DAY INSTRUCTIONS
This year's race will feature four non-competitive, casually-timed "races" beginning promptly at 10am: 100meters, ½ mile, 1 mile and 2 miles. You child can choose which event(s) to enter on the morning of the race.  Parents are welcome to run with their child. All of the courses take place within the park so there are no roads or traffic to worry about.  Details about the race are provided below. 
PARKING:
There is plenty of free parking around Bennet Academy and Charter Oak Park. To get there, take I-384 East to Exit 3 (Main St). Turn right at the end of the ramp and then your first right onto Charter Oak Street. The school is about ¼ mile further down at 1151 Main Street (turn right onto School St).
PACKET PICK-UP:
Before the race, you must check-in at the Manchester Road Race Sports Expo in the Bennet Academy gym (1151 Main St, Manchester, CT 06040) from 8:30-9:45am. At check-in, you will pick-up your child's special commemorative sweatshirt and race bib. 
With 1,000 kids racing and a 1/4-mile walk to the race start, don't wait until the last minute. We have a great team of volunteers to help make check-in as smooth and organized as possible, but please be patient. 
After you pick-up your gear, you are invited to stay in the (warm) gym visiting the booths at the Sports Expo. Fleet Feet will have kids Camelbak water bottles and other items for sale at a deep discount.   
CANNED GOOD DONATIONS: 
In lieu of a race entry fee, we ask that all kids bring at least 2 canned goods to donate to the local food bank.  There will be an ambulance outside the gym/packet pick-up area that will be collecting the goods. 
COURSE DETAILS:
The 100 meter dash and the ½ mile course take place on the grass soccer field by the start/finish line. The 1 and 2 mile courses combine running on the sports fields with some running on an asphalt bike/walk path.
We will have a "lead runner" (dressed as a turkey!), volunteers and HAM radio operators stationed every 100m along the course to make sure the kids stay on course and are safe. Kids will receive a medal once they cross the finish line. If your child does more than one race, please have them take only one medal so that we have enough for everyone.
RACE START:
Please plan on being at the start by 9:45am since our skydiving friends will be back again this year to kick-off the race in-style.   
When you arrive at the start/finish area, there will be special areas organized by race distance and staffed by runners from the Manchester High School Cross Country teams who will play games with the kids and get them warmed up.  There is also a special backdrop that your runners can stand in front of for a great race photo!
 The first race (100 meter) will begin once the skydivers have landed (~10:00am).  The other races will start within a few minutes of the finish of the previous race (approx. 10:05am for the 1/2 mile, 10:15am for the 1 mile and 10:30am for the 2 mile). All races will be completed by 11am. Kids are welcome to leave after their race, but they are invited to stay and cheer the other races on. That's part of the fun!
SPONSORS:
On behalf of Fleet Feet Sports and the Manchester Road Race Committee, many thanks to Henkle, Stop & Shop, ECHN, the BEARS ham radio operators and the cross country teams from Manchester High School and Eastern CT State University for their help organizing and sponsoring this free event.