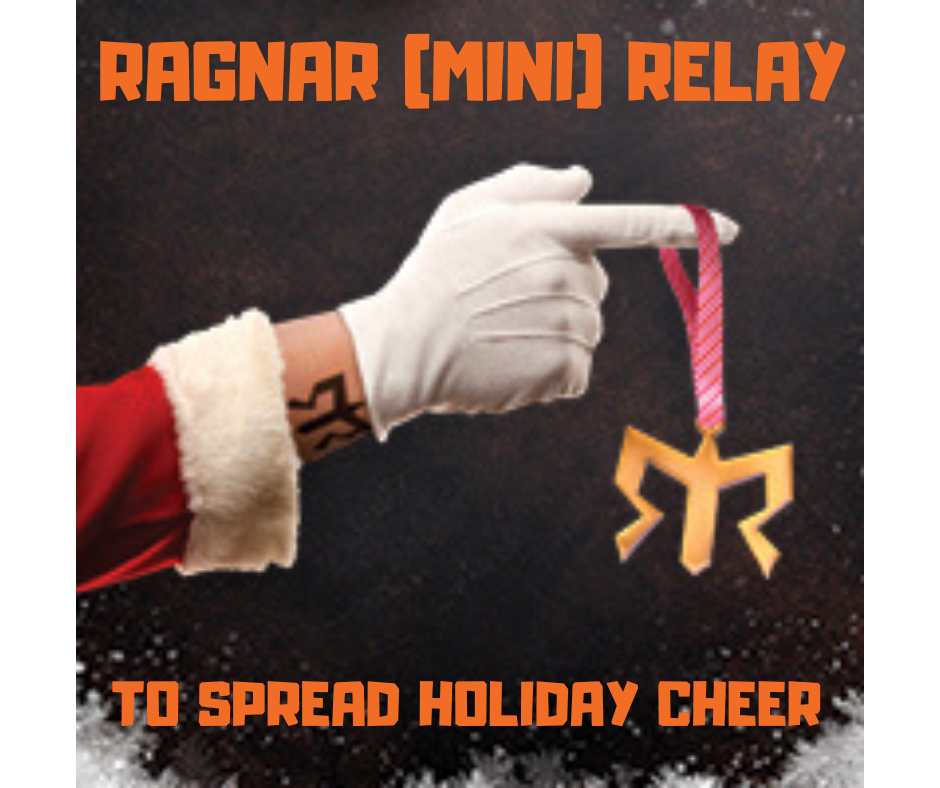 Grab a friend and join us for one last Ragnar (mini) Relay of the year!
This two-person team relay race is designed to spread holiday cheer, burn some calories and provide Foodshare with a much-needed staple for local families in-need. It will also set you up nicely to get an early-start on last-minute holiday shopping at the many wonderful local business in West Hartford Center.
The Details:
Two-person teams will be part of a mini relay race where each runner will run/walk a specified 5k loop through the streets of West Hartford. In true Ragnar fashion, there will be an exchange point in front of the store, plenty of cowbell, raffle & giveaways with legit prizes such as fleece jackets/pants, headlamps, water bottles, reflective vests and other swag!
Participants will be encouraged to spread holiday cheer to folks on the street by gifting them an artesian candy cane lollipop and a friendly "Happy Holidays" (Fleet Feet will provide the lollipops).
Each runner will receive one raffle ticket just for showing up. But you can earn more raffle tickets by bringing your past Ragnar medals for Show & Tell, wearing your best ugly sweater or holiday-themed costume or bringing a large jar of peanut butter (to be donated to Foodshare) or making a $5 donation to Foodshare.
Post relay, head over to Donut Crazy for a crazy-sweet deal: your choice of donut + cup of coffee for just $5! Don't like donuts? Get a tasty breakfast sandwich for half-price.
Please RSVP your team below...