Stephanie
After 15 years as a meteorologist, most notably as "Stephanie of WeatherBug" where she chased tornadoes, reported live from the eye of hurricanes and worked with television meteorologists across the country including Al Roker, Dr. Mel Goldstein and Geoff Fox, Stephanie retired her crystal ball to pursue a master's degree in exercise science from the George Washington University. Fifteen days after graduating at the top of her class, Stephanie moved to West Hartford to become the new owner of Fleet Feet Sports - a dream come true!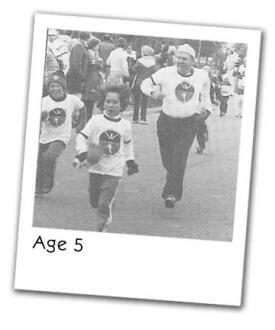 Stephanie began running as a kid, following in the footsteps of her dad (who, at that time, ran in cut-off jeans and Converse sneakers). She competed in her first race when she was 5 years old - beating a local radio personality. Her passion for running was further ignited in high school thanks to Dr. Grote, an amazing cross country coach and physics teacher, whose inspirational stories, quotes and lessons still motivate Stephanie today both on the run and in real life.
In 1995, Stephanie was diagnosed with Lupus and stopped running because her doctors told her she needed to save her energy. Seven years later her sister, Carrie, encouraged Stephanie to join her for a short run after reading about exercise benefiting people with autoimmune diseases.
While just a 1 mile jaunt around their neighborhood, that run felt like the missing prescription to help Stephanie feel strong enough (physically and mentally) to fight the disease and gain back her life. Realizing the power that running has to change lives ultimately inspired her to switch careers so she could help others, especially kids and those new to running, reap the rewards of a healthy lifestyle and do what they thought wasn't possible.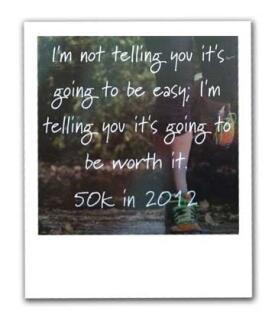 That short run was followed by many more as the sisters embarked on a journey to train for the Marine Corps Marathon together - a race they completed in the fall of 2002 with their dad. Five marathons later, Stephanie finally qualified for Boston and had a memorable run through those storied streets in April 2009. Her dream of running an ultra marathon came true in 2012 when she completed the North Face Endurance Challenge 50k that featured an epic river of mud 16 miles long! 
Today, Stephanie has added CrossFit to her training regimen as a way to increase mobility and core strength, as well as build power and endurance so she can run into old age!.
Locations
West Hartford
1003 Farmington Ave.
West Hartford, CT 06107
M-F: 10am - 7pm
S: 10am - 5:30pm
Su: 11am - 5pm

View Store