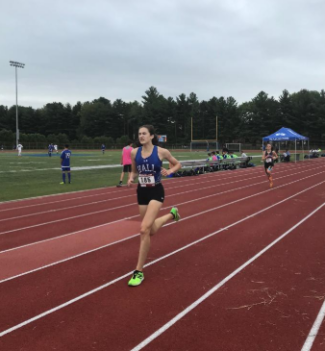 How long have you worked at Fleet Feet Hartford?  
I started working at Fleet Feet in August 2018. 
Where are you from?
I've lived in West Hartford my whole life...I'm not fully grown up yet :). 
How do you Live Fit?
I Live Fit by running on my high school's XC and track & field teams. I run most days, and also enjoy biking, hiking, swimming, and boating during the summer. In general, I like to be outside!
What do you do when you're not living the Fleet Feet dream?
I go to school, mostly! Besides school, I spend most of my time running, playing in Hall's jazz band, and doing homework. With the free time I have left, I enjoy cooking (Run Fast. Eat Slow is my favorite cookbook!), doing crafts & puzzles, reading, and hanging out with friends and family. 
What do you want to be when you grow up? 
Honestly, I'm not quite sure. I'm interested in art, math, and sports, so I've considered some careers like marketing, graphic design, and architecture. I also think that nutrition or physiology could be an interesting major.