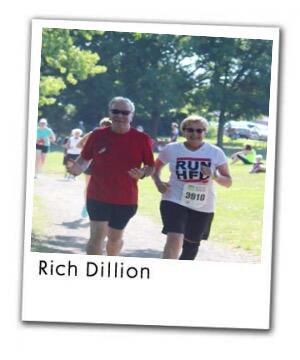 How long has Rich worked for Fleet Feet Sports?
Rich started working at Fleet Feet in February 2010.  In addition to working in the store, Rich is the head coach for all of our training programs.
Where is he from?
Rich grew up in Richmond Hill (Queens), New York
How does Rich Live Fit?
He "Lives Fit" by running, working out in the gym and going up and down the stairs in the Fleet Feet store.
What does Rich like to do when he is not living the Fleet Feet dream?
After living the Fleet Feet dream, Rich does nothing because there is no time left – maybe a little gardening.
What does Rich want to be when he grows up?
"When I grow up I want to work in the best running store in the whole wide world and coach beginning runners so I can help them enjoy running as much as I do - HEY ... I must be grown up !!!!"