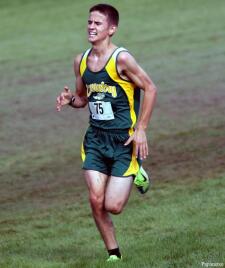 How long have you worked at Fleet Feet Hartford? 
   I started working at Fleet Feet in June 2018. 
   Where are you from?
   I'm grew-up in Coventry, CT and am attending (and running for!) CCSU. 
   How do you Live Fit?
   Running and going to the gym
   What do you do when you're not living the Fleet Feet dream?
   Go to class, study and hang out with friends. 
   What do you want to be when you grow up? 
   President.