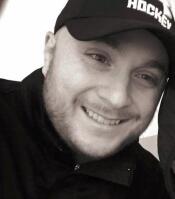 Kevin Doyle is the Head Coach and Owner of CrossFit Hartford - a gym he founded six years ago with Mark Balkun. Formerly, he was the Head Strength And Conditioning Coach of Trinity College as well the Healthy Body Healthy Minds Curriculum Coordinator for the Town of Cromwell Public School System.
Coach Doyle has had a lifelong passion for athletics and competition. A Hartford native, he played football, track and lacrosse in high school and prep school at Northwest Catholic High School and Suffield Academy. He played football during his college years at Assumption College and was a competitive power lifter until 2006. He grew up joining his dad on runs through Elizabeth Park before the school day started.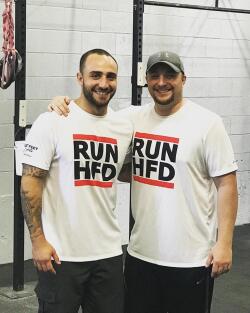 In 2004, he became a strength and conditioning coach at Northwest Catholic High School. During his time with the school, Coach Doyle helped coach their football team to five consecutive conference titles. The members of his team were recognized as the best conditioned high school athletes by a study conducted by the UCONN Kinesiology department in association with Gatorade.
During his time at Northwest, he created specialized training camps called FASST (Functional Athletic Strength and Speed Training) for athletes - including runners. Today competitive college and semi-pro athletes seek him out for personalized, purposeful training and his ability to produce results - be it on the field, the court or on the run.  
Coach Doyle hold many coaching certificates including CrossFit Level-2 Instructor, USA Weightlifting Level 2 Senior Coach, CrossFit Strongman, CrossFit Gymnastics and CrossFit Endurance. He is an encyclopedia of fitness knowledge and an incredible motivator. He will get you pumped to give it your best at each and every workout so you are ready for race day!