XC Season is upon us and it's time to get dirty...and save some bucks too!  We've got your feet covered with a great selection of spikes from entry-level to "I'm going to win States" from brands like Brooks, New Balance, Nike and Saucony.  Most feature an aggressive forefoot design to maximize foot propulsion and a snug upper for a no-slip fit the makes the shoe feel one with your foot.  Plus, this year's colors and designs are fantastic! 
Print out the XC Savings Pass below to save 20% off in-stock spikes, $10 off trainers and $15 off a XC Kit comprised of a shirt (or sports bra), shorts and socks.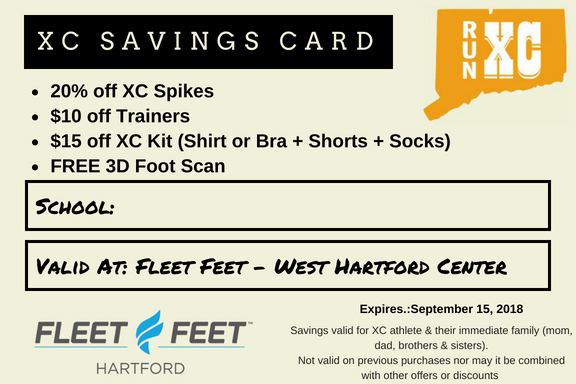 Want to share the savings with your entire team?  Complete the form below and we'll send the coupons via snail mail.