Limited Batch of Blue shirt with "Running Is Not Cancelled" in white $20
Last month we sold enough shirts to raise $1000 to donate to the Joy Soup Kitchen, help us raise more!
#RunningisNotCancelled is a movement that we are using to benefit The Joy Soup Kitchen. The Joy Soup Kitchen's primary focus is to deal with food insecurity among the poor and homeless in our community. They are located in a part of the city that experiences food insecurity and lacks access to quality, wholesome food.
.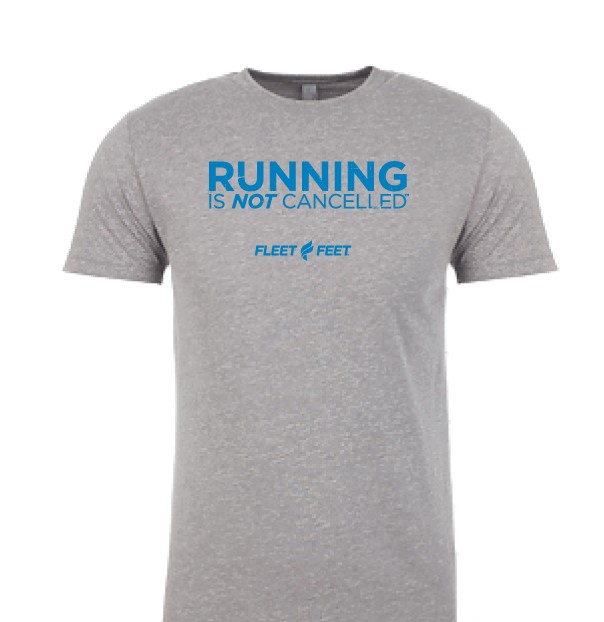 What started out as a rallying cry from the team at Fleet Feet Roanoke is inspiring people across the nation to run alone ... together.
Search #runningisNOTcancelled for some encouragement, and post your own running and walking pictures.
Parks and trails may be closed, but we can still get out and move responsibly, and with physical distance.
#runnningisNOTcancelled #TogetherWeMove #FleetFeet