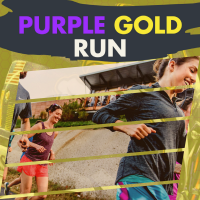 This month we are hosting a run to celebrate and kickoff the ECU football season!  Come join us for some fun running fun for all ages.  We have multiple distance options for all endurance levels, each circling the stadium so you can feel the exciting atmosphere and be motivated to run.
In honor of football season the course distances will include a well marked 3 mile (field goal) route, 7 mile (touchdown) route, and a 10 mile (all scoring) route. 

The fun runs will have staggered start times beginning at 8:00am.
Be sure to arrive early to get a good parking spot and grab anything you may need from our store!
Sign up for the race below!
ROUTE MAPS:
3 mile route map: Garmin 3mi Map Route
7 mile route map: Garmin 7mi Map Route
10 mile route map: Garmin 10mi Map Route 
(10 mile runners will do the 7 mile route, then the 3 mile route)
All routes can be sent to your Garmin devices so you don't need a course map (depending on your Garmin model) - ASK an associate to help!
Every month Fleet Feet Greenville NC hosts a fun social run for all which starts and ends at our store. It is free to sign up and free to run!