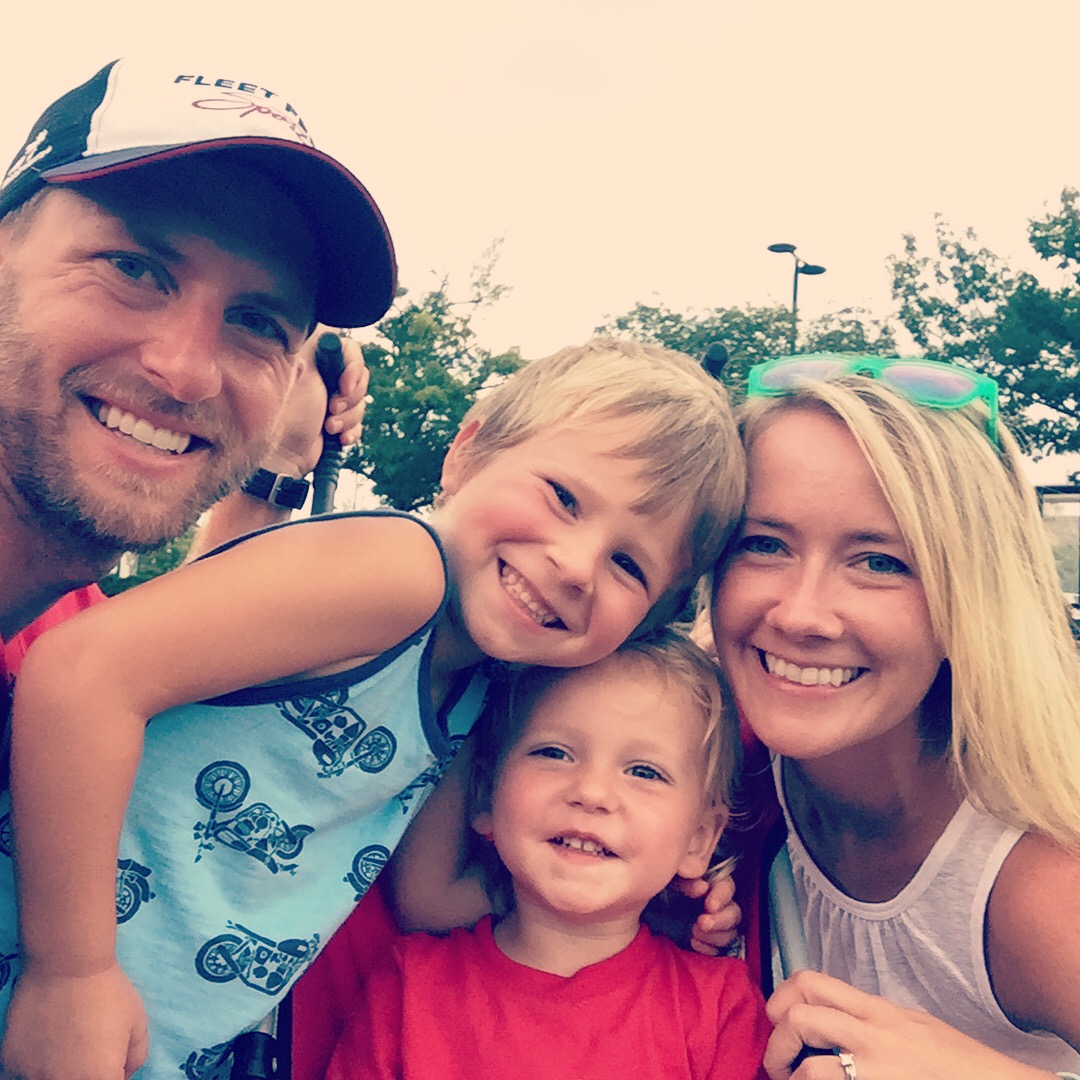 Chris and Kendra used to call Winston-Salem home but now Greenville is home for their family. Chris and Kendra aren't new to the city of Greenville. Both are alumni of East Carolina University. Chris received his Bachelor (2008) and Masters (2009) in Exercise and Sport Science and Kendra received her Bachelor of Science in Nursing in 2008.
After leaving ECU Chris was searching for a career that he could use his passion: helping people be active and healthy no matter their abilities or goals. After struggling with shin splints he researched running stores and came across Fleet Feet Winston-Salem and noticed they were hiring, the rest is history. Chris spent 5 years working at Fleet Feet Winston-Salem. He started as a part time Fit Associate and ended up as Footwear and Essentials buyer/manager. In 2015 Chris knew he wanted to go into ownership and would jokingly tell Kendra they will open a store in Greenville one day. Chris' passion is engaging and educating customers on all their fitness needs. He is a self-proclaimed foot and shoe geek!
Kendra has been a registered nurse for the past 9 years concentrating on women's health. Kendra is driven to provide care to each person she interacts with on a daily basis whether at work or in life. She hopes to continue providing care for individuals as they seek to live active and healthy lifestyles in the Greenville community and beyond! Kendra has always been a fan of high energy group exercise classes, but decided to add running to her fitness routine after being inspired by Chris during his half and full marathon trainings. She enjoys pushing herself to reach new running goals and of course running around with their boys!
In December 2016, Chris and Kendra visited Greenville to witness how much the city has grown. This is when they saw the love the community has for active healthy lifestyles so they made the move with their two sons, Cohen and Knox, in May 2017. Together, they have an ambition to make an impact in the local community by supporting friends and neighbors on their journey to a healthier lifestyle with Fleet Feet Greenville being the starting point.
Locations
Fleet Feet Greenville NC
207 E Arlington Blvd
Greenville, North Carolina 27858
M-F: 10am - 7pm
S: 10am - 6pm
Su: 12pm - 5pm

View Store