Let us help YOU get fit, meet friends and walk or run a 5k!
Meet twice a week for 10 weeks to progress towards your individual goals!
Make sure to join our public Facebook page: Fleet Feet Running Hub
Email Ashley with ANY questions- ashley@fleetfeetgreenville.com
About
No Boundaries is a nationally organized and recognized program, offered at Fleet Feet Sports stores across the country. The program is structured to help you cross the finish line of your first 5k (3.1 miles) in just 8 weeks! The program, like Fleet Feet Sports, is all-inclusive. It knows no shape, size or speed. Along the way we'll provide you with motivation to keep you moving, guidance and advice, weekly group training runs or walks, and educational clinics on topics such as proper nutrition, choosing the right gear, and avoiding injury. Plus, you'll have the camaraderie of others just like you!
All fitness levels are welcome! Within No Boundaries, we will offer three training plans (we meet as one large group and split up into small groups for the workout.)
No Boundaries Walk/Run: This is our classic NoBo group, focusing on the beginner. It's great for new runners, as well as those coming of injury or rest who want a way to get back into things gradually. The program starts at run 1 minute, walk 2 minutes for a short distance and ends with run 4 minutes, walk 1 minute for the race.
No Boundaries Run Group: This group starts at a 15 minute run and is for those that can already run some or all of 1 mile (for example run 4 minutes, walk 1 minute) and want to work up to running most or all of the 5k goal race with some walking breaks if needed.
No Boundaries Walk: With mentors dedicated to walking workouts, No Boundaries Walk is for a participant who wants to start out walking 20 minutes and work up to walking 3.5 miles by race day! All paces are welcome to join the walking group.
The above programs meet twice a week during the training period, Thursdays at 6 pm and Saturdays at 8 am. Thursdays @ Cleveland Park and Saturdays @ Unity Park! The workouts will last about an hour to an hour and a half as we increase mileage throughout the season. The cost of the program is $100 (right at $5 a practice) Early Bird Price $85. This includes a No Boundaries labeled technical shirt, giveaways, informative clinics, coaching and mentor assistance.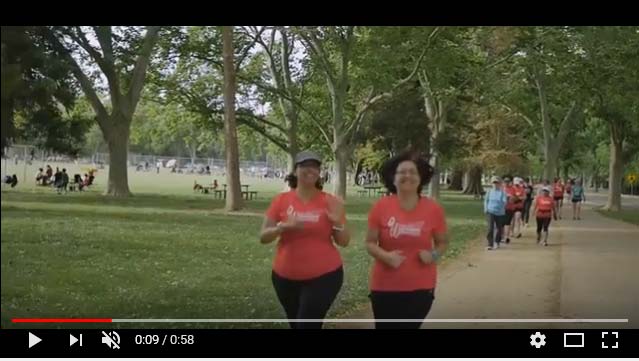 Important Dates
Upcoming No Boundaries Session: 10 Week Training Group!
Cost: Early Bird Rate: $85 through April 23rd, $90 through May 21st $100 after! (Registration for race is not included in NoBo sign up fee)
Information Meeting: May 28th @3pm at Fleet Feet! 635 Augusta St Greenville 29605
You do not have to be signed up to attend! This is a detailed information session, open to anyone interested in the program and will act as an orientation for those who have already committed to this life-changing journey! We will not be running at the information meeting.
Meeting Locations/times : Thursdays 6pm @ Cleveland Park (Zoo Parking Lot) and Saturdays 8am @ Unity Park
First Workout: June 1st 2023 @ 6:00pm
Goal Race: Julie Valentine Run2Overcome August 5th 2023 (Registration for race is not included in NoBo sign up fee)
Race Website:Run2Overcome 5k/10k - The Julie Valentine Center
*WEATHER NOTE: We will keep an eye on the heat index and cancel practice for dangerous heat, we also don't run during thunder storms/lightning or when heavy ice is on path.
Email Ashley with ANY questions- ashley@fleetfeetgreenville.com
About Your Coach
Ashley Pearce is the head coach of the No Boundaries 5k Training Group. She enjoys watching participants meet their personal goals and also make lifelong friendships! She and her husband have four young boys. She grew up right here in Greenville and ran cross country and track at Greenville High School. Ashley went on to run at Mars Hill College, where she majored in Special Education. Ashley can't wait to meet each new participant in the No Boundaries program.


Testimonials
"I started running again, last October as a way both to stay in shape and get outside. Over the last year of closings and openings and closings again, and canceled plans, running has become so much more. Running is how I cope with stress and see the world beyond my window. It's a way I can chart progress for myself when it feels like life is standing still. To my surprise, as I honed a running routine this year with the help of the Fleet Feet No Boundaries Training Club, I also developed a mindfulness practice of gratitude and patience. Over the first week or so, I found that I became very committed to running again and found it very rewarding and fulfilling.
The No Boundaries Training club allowed me to build a community of friends. It was also helpful for staying on track with my workouts and trainings. The training club kept me motivated and accountable, something that's really difficult when trying to train on your own. Fleet Feet has become so much more than just a training program to me, it is a community of people who I am honored to be a part of. I remember showing up to my first Thursday night training practice, I was nervous and didn't know what to expect. That feeling quickly disappeared after being greeted and welcomed by some of the most amazing and friendliest people I've met. The mentors are so encouraging and motivating, which makes it so much easier to show up and work towards your goals. Every week I went to practice I left feeling motivated and encouraged and looked forward to the next training session.
I couldn't have transformed myself into a faster and more mindful runner without being a part of such an amazing group. This group coached and guided me throughout the process of getting back in shape and training for my first 5K run in over 5 years. After completing the Fleet Feet No Boundaries Training practices I was able to reach both my goals, which were to finish in the top 100 overall in the 5K race this May and to run it in under 29 minutes! I'm so proud that I was able to accomplished both and owe much thanks to The Fleet Feet No Boundaries Training Club, participants and mentors, for helping me reach my goals. Thank you Fleet Feet!" Alysia (Reedy River Run season 2022)
"At the age of 64, I never thought I would be running. However, after joining No Boundaries 5K Run/Walk Training Group I have made a believer out of myself. When I first began, I had a lot of fears such as falling, not being able to keep up with the others and whether I could endure the ten weeks of training. The Coach and the Mentors are awesome, welcoming and very encouraging. The mentors keep pace with you and make sure no one is left to run alone. Not only has my confidence increased, I have become stronger, and I have also increased my pace and time. I am now in my second No Boundaries 5K Training Group and consider myself a runner. I have completed three 5K races since joining the training group and look forward to training for an 8K and possibly a 10K. I have also met some wonderful people who I look forward to seeing and having conversations with. ~Inez
When I started I could not run a mile without walking portions. Just last Saturday I was able to run the entire 5K distance! That is completely thanks to the coach and wonderful mentors that have encouraged and worked with me, and the friends I've made by participating in this group. This has been a fantastic experience for me!! ~Marty Price
"I decided I wanted to Be a Runner, for reasons that aren't entirely clear. I knew shoes were going to be important, so looking up the address to Fleet Feet Greenville, I came across information for No Boundaries running group. When I went to the introductory session, I knew I needed this coach and team support. My first week with NoBo, I ran for maybe 2 minutes at a time! Lots of practice, encouragement and sweat (summer training!) I was able to run and complete the Julie Valentine center's "Run to Overcome" 5K! Supporting that agency is personally very important me, so I knew it was meant to be my first 5K in over 20 years!! Thanks to the coach, mentors and support of the group, I gained the confidence and stamina to go from couch to 5K! Happy to report no blood, definitely sweat and the only tears I've cried are of Joy!"
"After looking to get myself healthier, I went looking for a good pair of running shoes. I checked out Fleet Feets website, and it was there that I came across the No Boundaries program offered for different fitness levels. I felt this would be a perfect fit in assisting me in my fitness goals. I am now finishing up my second season of the "NoBo" group and my one mile time has improved by over 3 minutes. I've lost over 20 lbs and soon will be running my first 5k race. I've developed better eating habits, maintained weight training, and increased my running abilities. No Boundaries has been a key ingredient to my success. You will meet people with common goals in a friendly atmosphere, which is great to keep yourself motivated & accountable. Ashley is exceptional in overseeing the NoBo groups and a joy to run with. Mentors run at the front, middle, & end of the groups and no one is left behind. My daughter also joined the NoBo group and is finishing up her first season. After a recent run with the group she said "this group is like a family". There's no pressure or shaming. If you're thinking about joining, Do It, you won't be disappointed and will be glad you did" - Ron
"One of the things I like about NoBo is the camaraderie present in the practices and on race day. Also, since joining, I have observed improvements in my:
Race times, shaving 4 minutes off my 5k
Resting pulse rate (RPR), decreasing by an average of 4 beats per minute
There's lots of research showing that RPR is a powerful indictor of health status so I was glad to see it decrease. For those who might be interested, I wrote up a study on this improvement, and the full paper is available for free at:
Hart J. Resting pulse rate analysis for an individual undergoing different types of exercise: A case study in methodology. Biology of Exercise 2018; 14(1):75-86. Link: ARTICLE LINK
Frequently Asked Questions
Q: What is the cost of registration?
A: The cost is $100 and includes a No Boundaries labeled technical shirt, prizes, giveaways, informative clinics, expert coaching and mentor assistance.
Q: If I miss workouts, or I have to consistently miss one of the days of our weekly meetings does that mean I cannot be involved in the program?
A: Of course you can still be involved! We would love to have every trainee at every run, but understand that life and obligations may get in the way. Just make sure that you are completing your training runs independently so you don't fall behind on your progress! Also, let your coach and mentors know when you expect to miss so we don't worry about you!
Q: How do I register?
A: Register online, or drop by the store at 635 Augusta St.
Q: What does the training schedule look like?
A: We will be starting at low mileages and building over the course of the program. It will never change suddenly or dramatically and you will always be well prepared for any increase in distance.
Q: Where do we meet?
A: We will meet at Cleveland Park Shelter #29 on Thursdays and Unity Park Welcome Center on Saturdays.
Q: What will happen at the kick-off event?
A: The kick-off event will be a fun and informative meeting! This meeting allows participants to meet the coach, each other, mentors, and to ask questions. Information regarding practices, clinics and much more will be covered. This event also allows those with questions to come and learn more before signing up for the program.
No Boundaries 5k Program
Program Start: Sunday May 28th 2023
Program Schedule: Thursdays @ 6pm (Cleveland Park) and Saturdays @ 8am (Unity Park)
Program Fee: Registration Opens April 2nd, 2023 Early Brid rate of $85- price increase to $90 April 23rd- price increase to $100 May 21st (Right at $5 per practice!)
Description: No Boundaries is a nationally organized and recognized program, offered at Fleet Feet Sports stores across the country. The program is structured to help you cross the finish line of your first 5k (3.1 miles) in just 10 weeks!