S.C. Open & Masters Track Classic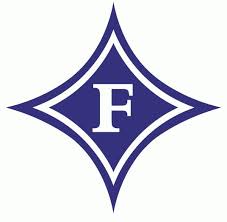 The S.C. Open and Masters Track Classic will be held at Furman University on
May 30, 2015
Register HERE!
*Registration will be held the day of the event.
2015 Masters and Open Track Classic Entry Form
Join Fleet Feet Sports for this incredible opportunity to see some of the fastest runners in the country compete in the 1500! The Elite Men's 1500m will start at 8:05pm and the Elite Women's 1500m shortyly follows at 8:20pm. A beer garden will be available at the event as well. Admission is FREE!
Here is the line up for the Men's and Women's Elite 1500rd:
MEN'S 1500        8:05pm
1. RILEY MASTERS                 BROOKS BEASTS          5K WORLD/OLYMPIC STANDARD 13:17 & 3:37.19
2. JOE STILLIN                        ZAP FITNESS                  3:39.42 / 13:33 5000
3. KYLE MERBER                    HOKA ONE                     3:35.59 and was just part of Team USA WR distance medley won gold
 4. MATT HILLENBRAND       BROOKS BEASTS            3:39.84
5. CHRIS MOEN                     ZAP FITNESS                   3:47/1500
6. BRANDON HUDGINS        UNATTACHED                   3:45/1500
7. FORD PALMER                   NY, NJ                              3:38/1500
8. GRIFF GRAVES                   ZAP FITNESS                  3:47/1500
9. DORIAN ULREY                  BROOKS BEASTS           3;35.23/1500 and member of 2009 world championship team usa
10.NATE BRANNEN                SAUCONY                        3:34.22 / 3:52 mile. World and Olympics 1500 FINALIST
11.FREZER LEGEESE              UNDER ARMOUR           3:41/1500
12.ISAAC PRESSON                FURMAN ELITE               3:40/1500, 7:50 indoors, and 13;39 5k
13.TROY REEDER                   UNATTACHED / FURMAN  4:05 mile indoors and redshirting freshman here at Furman
14.CORY LESLIE                      NIKE / FURMAN ELITE    3:34.93 / 3:53 mile. Was 4th at USATF steeple in 2014
15.JEFF SEE                             FURMAN ELITE              5K WORLD/OLYMPIC STANDARD 13:21.16 & 3:35.21/1500
16.TRAVIS BURKSTRAND    BROOKS BEASTS (rabbit) BIB 1516
RABBIT ASKED FOR 2:52 @ 1200M
WORLD CHAMPIONSHIPS QUALIFYING IS 3:36.20
OLYMPIC QUALIFYING IS 3:36.0
USATF QUALIFYING IS 3:39.00
WOMEN'S 1500        8:20pm              
1.HEIDI SEE   FURMAN ELITE   2015 AUSTRALIAN 1500M CHAMPION 
2.MARIAH KELLEY   UNATTACHED BAYLOR ALL-AMERICAN; 2:05/800
3.HEATHER WILSON NEW YORK NEW JERSEY  2:03/800 & 4:07/1500
4.MELISSA SALERNO FURMAN ELITE  2:04/800 & 4:12/1500
5.JACQUELYN CROW  FURMAN  FRESHMAN AT 
6. REBECCA ADDISON  UNATTACHED 2:03/800 & 4:10/1500
7.LAUREN PACQUETTE UNATTACHED 2:02/800 & 4:09/1500 
8. STEPHANIE BROWN NIKE  2:02/800 & 4:09/1500 
9.STEPHANIE GARCIA NEW BALANCE / FURMAN ELITE  4:13/1500.5K WORLD/OLYMPIC STANDARD 15:19.3RD '14 USATF
10. KATE VAN BUZKIRK  BROOKS 2:02/4:05
11.EMILY LIPARI    BAA   2:05/4:12
12.GEENA LARA  UNATTACHED (rabbit) Olympian. 1:59/800 & 4:09/1500
RABBIT ASKED FOR 3:18 @ 1200M
WORLD CHAMPIONSHIPS QUALIFYING IS 4:06.50
OLYMPIC GAMES QUALIFYING IS 4:06.00
USATF QUALIFYING IS 4:09.50
Julie Paré, Furman Sports Information