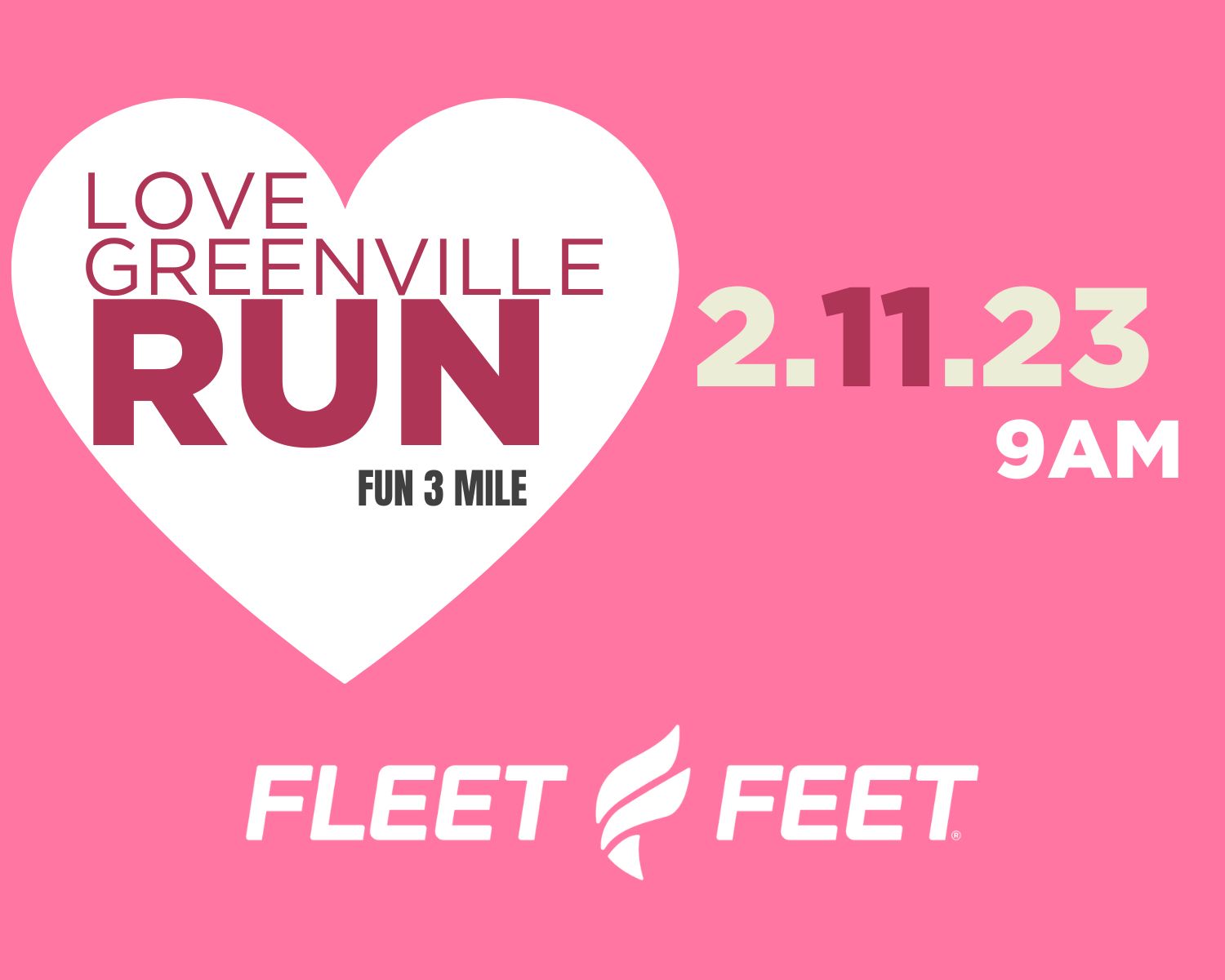 The Love Greenville Charity Run will be a fun, casual 3 mile run from Fleet Feet through the beautiful downtown area of Greenville, SC. There is no entry fee, but we are requesting donations to one of the groups listed below. It's going to be a fun and special day - hope you can join us!
Feel free to bring your loved ones (including your canine running buddy).
Following the run, enjoy a FREE pancake breakfast made by our very own fearless leader, Sheila!
Charities Included:
-Hygiene items: Safe Harbor
-Coats/shoes: United Ministries of the Upstate
-Canned goods/non-perishable foods: Haynie Street Community Pantry
-Newsprint paper for kennels -- Greenville Humane Society
For more info and updates:
Visit us our FB page: HERE or call (864) 235-4800