Training for and completing your personal goal is a challenging and rewarding endeavor. Participants in this program benefit from our professional head coach, experienced mentors and managed group workouts on Greensboro's best paths.  Participants also have access to an extensive lineup of health care professionals and informational clinics on subjects such as nutrition, hydration, gear, injury prevention, stretching techniques and more.
The Streakers program, founded by Coach Jen in 2011, is great for the beginner or experienced runner alike seeking an individualized training experience in a group setting. The program has served nearly 600 runners since inception and has produced numerous Boston Marathon qualifiers and thousands of PRs.  All distances from 5K through ultra marathon are welcome. Participants receive a personalized training plan but also meet on Mondays and Thursdays to run together.  Regardless of experience level, Streakers love the camaraderie of new friends and running buddies, and whatever their individual goals, they have become a family (no worries, a fully-clothed one!).  Participants also receive an initial consultation with Coach Jen, sub-group (Will Ferrell themed!) pace assignments, guest speakers, a targeted group race (although participants may target any race of their choice), social gatherings, a 15% store discount, and much more.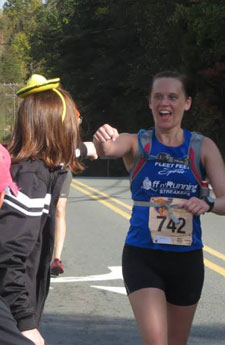 More Information:
STREAKERS 23
Coach:  Jen Goff, USATF and RRCA certified
Dates:   August 26 - November 23 (Greensboro Half Marathon)
Group Runs:  Mondays and Thursdays at 6pm; Saturday mornings
Training Location:  Greensboro store unless otherwise specified 
Cost:  $160

Upcoming Sessions
Register for all three sessions in 2019 and receive a Fleet Feet Running Club Hoodie.  See below.
With so many races to choose from between 5K and ultra marathon, allow Coach Jen and your fellow Streakers to push you to your goals.  Participants will receive:
A one-on-one consultation with Coach Jen

A customized training plan that is tailored to your individual experience, current fitness, goals, race date(s), and work/family schedule

Training plan updates to accommodate any unforeseen changes (i.e. goal race, sickness, injury; etc.)

 

Individual weekly workout paces based on your training progress

Individual race goal setting and strategies 

Unlimited email communication with Coach Jen

Sub-group pace assignments (each of the four sub-groups are led by an experienced captain)

Three weekly group runs:  Mondays & Thursdays at 6pm and Saturday mornings (time may vary).  Streakers are not expected to stay together at group runs.

 

A unique Streaker-specific shirt

A calendar of Streaker social events & guest speakers

A 15% storewide discount at Fleet Feet Greensboro & High Point

Triad-area race discounts
Interim Plans for Between Streakers 21 & 22:
Training plans will be written by Coach Jen for March 30 - April 28 for those that want to start their spring training early.  Plans are available to everyone, whether new or veteran Streakers or Streakers Too.  Informal group runs on Mondays & Thursdays will be led by Streaker veterans. The password is "streakers."
$45

In 2019, when you register for 3 sessions throughout the year, you will receive this Fleet Feet Running Club Hoodie!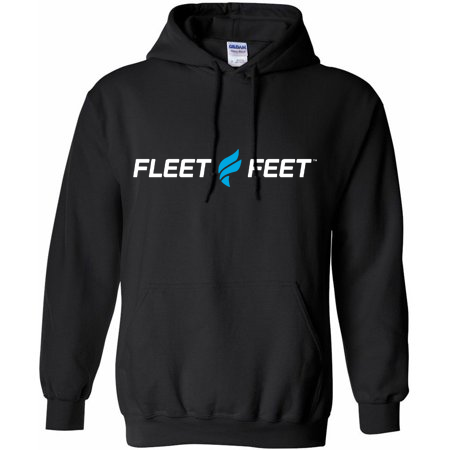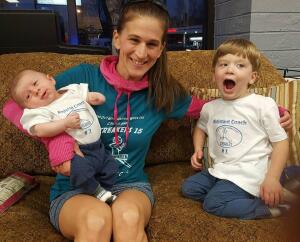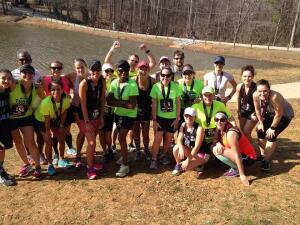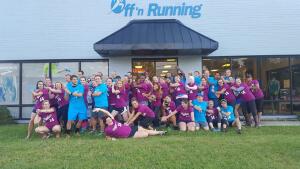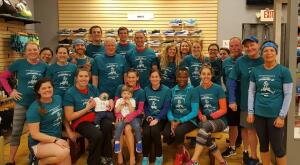 A Sample of Testimonials from Past Team Members:
 
"Coach Jen not only wrote my training plan but also helped me believe in myself. When Jen told me my paces for the Triad Ten Miler I told her that I'd try but that I thought it was too intense. Well, she was right, I was able to do it and I was even a few seconds faster! Sticking to Jen's plan does pay off but it would have been much harder during this hot and humid summer if I would not have had my fellow Streakers and the prospect of freezer pops or dinner with a cold beverage after our workouts." 
"Eighteen months ago, I was not a runner, I did not like running.  I entered a 5K, with a goal of 36 min. I beat my goal and I was hooked on running. I am running my first Half Marathon next week.  I attribute my success to hard work, an amazing group of people called STREAKERS, who were incredibly encouraging and supportive of my progress and Coach Jen Goff, who designed a plan for me to follow to continue to get stronger and faster. " 
"Streakers is the best fit for any runner looking to improve at any level. As casual or intense as you make it.  Tons of fun and supportive people, great coaching and race support. I think I'm getting faster and more focused after this season and look forward to more gains in the next. " 
"If you are looking to get faster or stronger with your runs or just maybe want to run with others just as crazy as you are, then Streakers is for you.  I went from running 6 miles @ 9:20 pace to my first half-marathon @ 8:20 pace after the first class, and I am on my way to my first full marathon with the second class." 
"Let me just say that joining Streakers was one of the best decisions I have made. I have met some of my best friends, run my best times, gained so much confidence and have gotten the advice of an amazing coach whenever I need it! The plans Jen gives us are priceless.  I love my Streaker family! "