By Julie Greene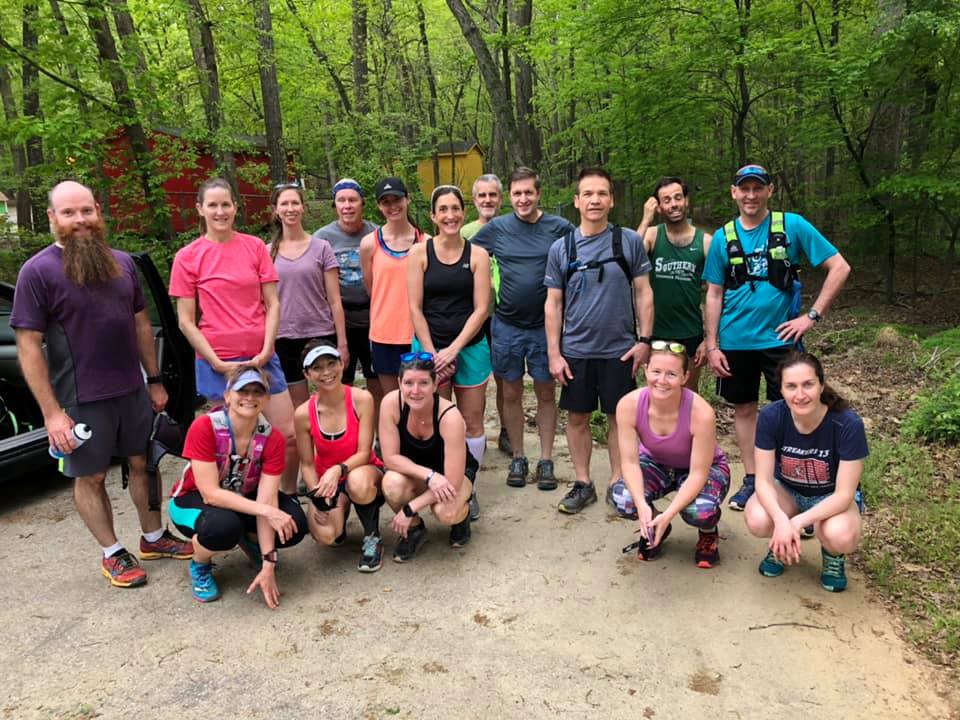 (Wednesday Night Rock Runner Trail Group)
If you type "Trail Race" into Google, you will see there are pages and pages of races. In the past several years, trail races have really blossomed. A format previously reserved for the ultra long distance in far-flung, obscure, mountainous arenas has creeped its way into our backyard and is available to just about anyone looking to kick up some dirt (or mud!). So if you're ready to shake things up and dip your toe into the world of trail racing, here are my top 3 reasons why you need to sign up today: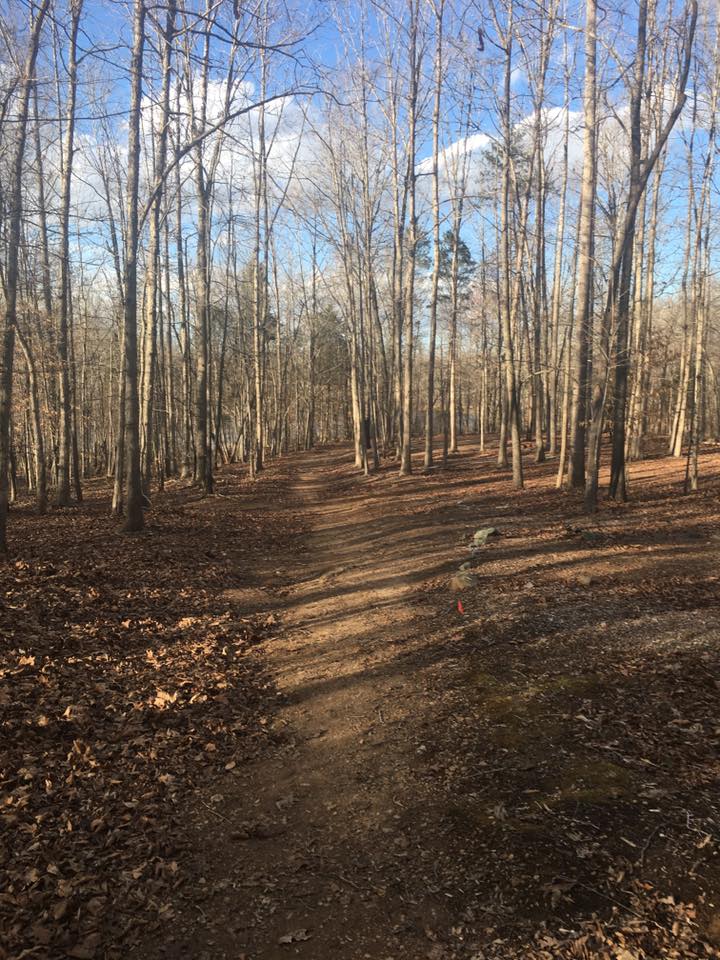 (Lost Runners 24 Hour Relay and Solo Course)
The Misconceptions
The number one excuse I hear why people don't trail run is because they think they will fall down or twist their ankle. Sure, that's possible, but it's also just as likely to happen on the pavement! Uneven sidewalks, potholes, curbs, acorns, the monotony, etc. all have the potential to do harm, but we don't avoid road running because of them. Plus, concrete and asphalt leave way nastier scrapes than dirt! Don't let a trip-up on the trail scare you away from all the potential awesomeness. Also, trail scrapes add a few more badass points than a tumble on the pavement, right?
(From the Lakeside Trail Race)
The Benefits
Remember that dirt I talked about earlier? Well it's not only good for breaking falls, it's good on your joints! Dirt (even hard packed) is a softer surface that is gentle on your joints. And all those roots and rocks you're trying to avoid, that lateral movement creates a stronger core and some relief for muscles that are fatigued from the repetitive motion of running. Trail running is a much more mentally stimulating as well, varying terrain create a never ending mind game making the miles fly by!
Many times getting off the beaten path is good for the soul. There's just something about being surrounded by the birds and the trees (aka shade!), breathing in the fresh air (no car fumes!) and finding yourself in nature.
(Photo from Owl's Roost Rumble Course)
The Fun
The main reason that trail racing has taken off, it's FUN! Trail races are set in some of the most gorgeous places that most don't get to see because they take a little more effort to get to them. So when you're out there, take time to smell the roses (or the pine trees!).
Another reason trail races are so much fun is because they're smaller and more intimate. You won't be slammed by thousands of other runners, you'll have some space to yourself and maybe even pick up a friendly conversation with another runner.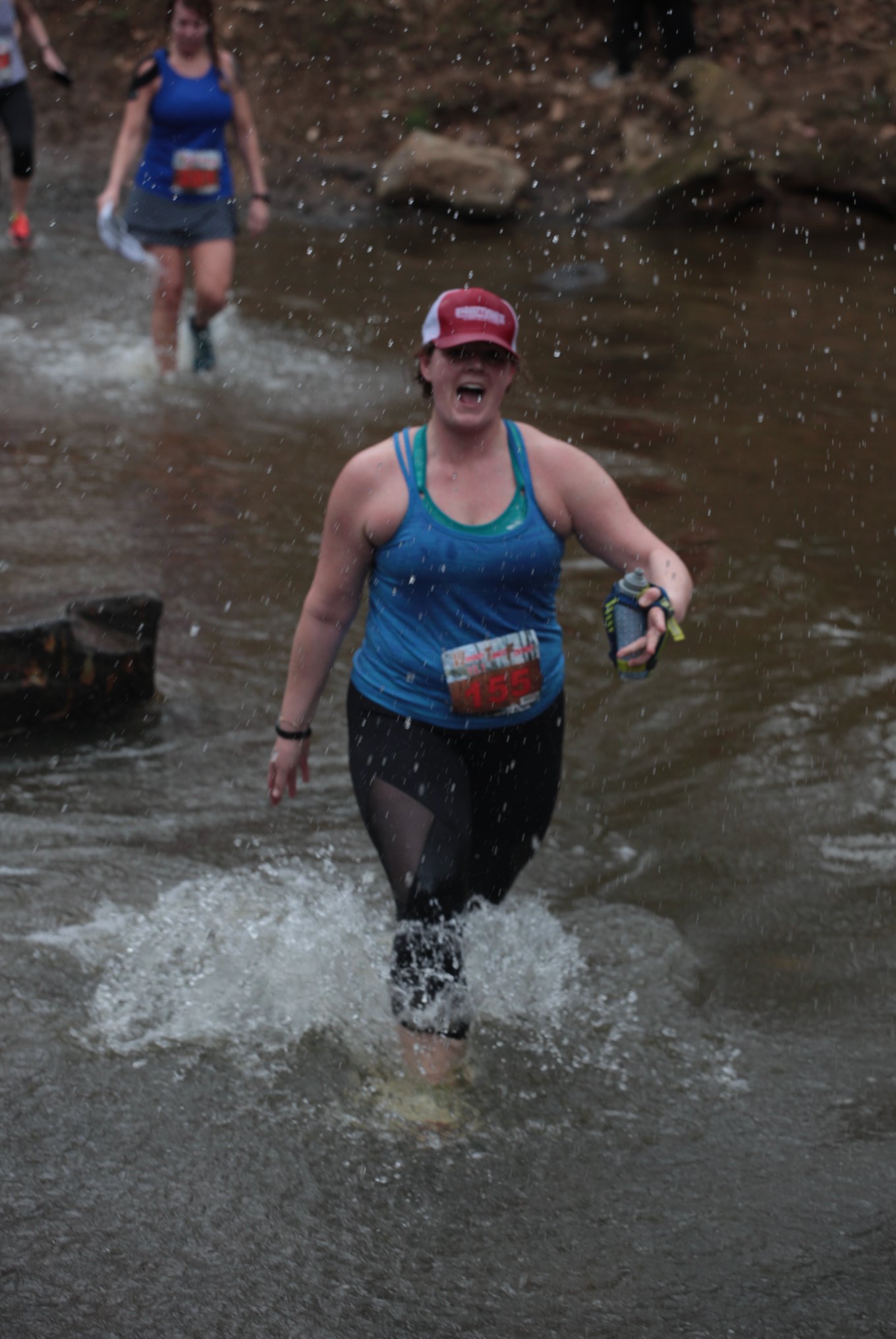 (Whiskey Tango Foxtrot Half Marathon)
So hopefully I'll see you out on the trails crushing some new goals recharging some old ones.