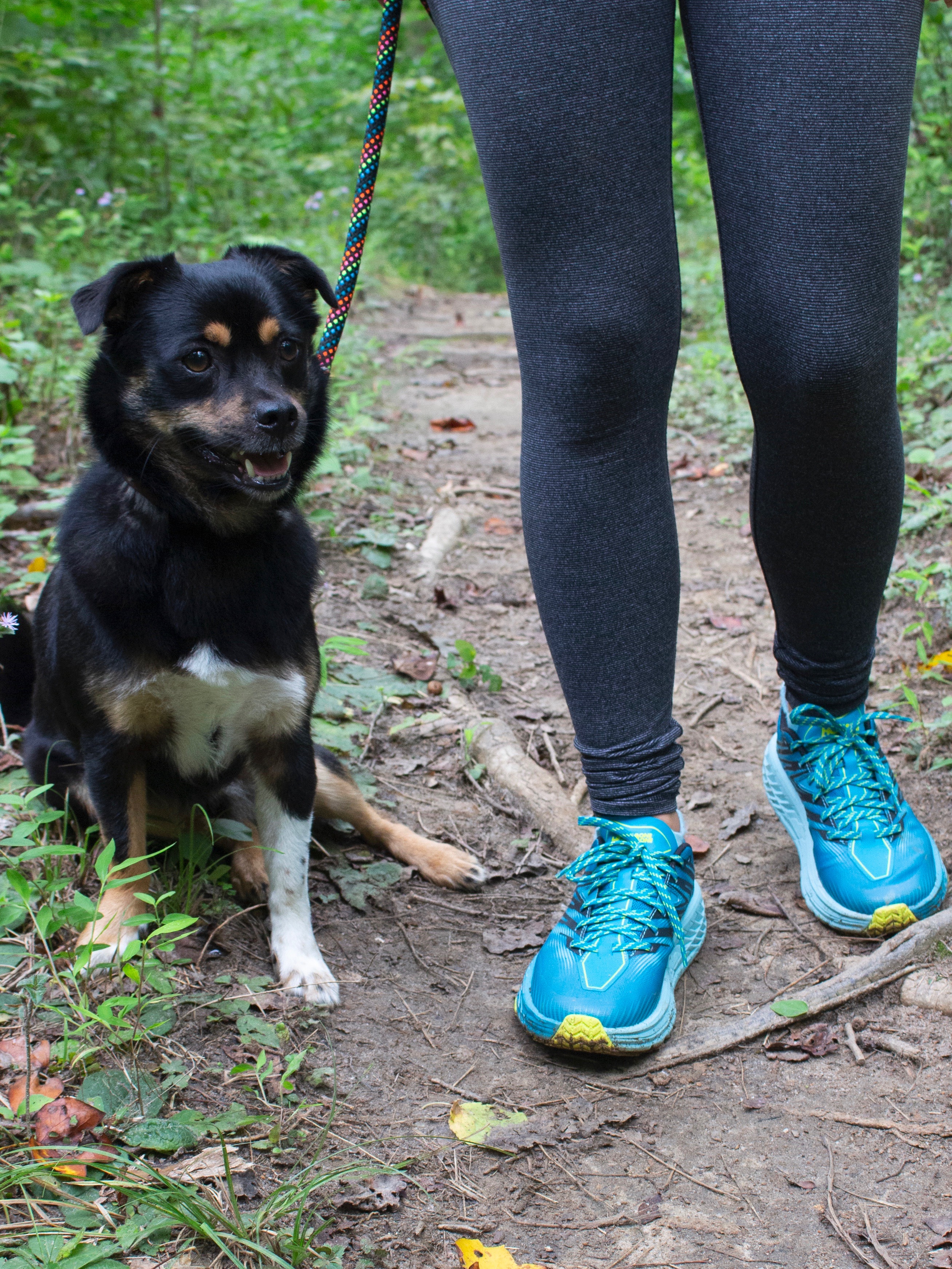 Tips for running with your dog:
Check with your veterinarian – make sure that your dog is in good health before running with your dog and the correct age.
Be considerate of the weather – Check the pavement and see if it is too hot for the paws of your dog. In the winter, snow and ice may hurt paws.
Hydrate – it is just as important for your dog to have water throughout a run and afterwards as it is for you.
Train your dog – Similar to adults not going out and running 15 miles at once, slowly increase your dog's mileage.
Find a leash/harness/gentle leader/ collar that works for you and your dog. What works for walks may not work for running. Shawn Greer recommends finding a harness that works your dog. There are some leashes that go around your waist as well for hands free running. Fleet Feet has new waist belts and harnesses from Nathan for your favorite 4-legged running buddies.
Pay attention to your dog's cues – your dog cannot tell you when she is tired, it is important to pay attention to your dog during the run and if she seems tired or is excessively panting, make sure to stop. Dogs try to please humans, so she will try to keep up with you for as long as possible.
Clean up after your dog – just because you are running does not mean that you do not have to clean up when Fido has to go. Shawn recommends tying a few poop bags to your dog's harness.
Keep your dog on a leash – when running it is equally as important to keep your dog on a leash to prevent him or her from wildlife, people, etc.
Check for ticks – if you are running in a wooded area, make sure to check your dog afterwards for any ticks.