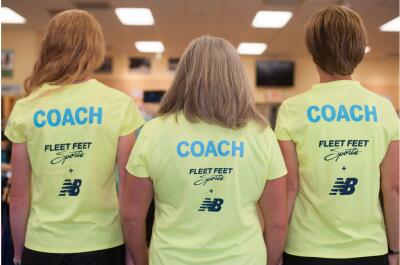 What is the true value of a coach?  Whether you are looking for guidance to help elevate your running, create a plan or motivate you to the next level, a coach is invaluable.  But the true value lies in the ability to maneuver and adjust for the athlete during the training process.  Whether you are training for a 5K or working to complete your first marathon, a coach makes assumptions along the way to create a plan best for his or her athletes.  The longer the plan, the more assumptions are made.  Will the weather hold out for each training week?  Will the athlete stay healthy throughout the training?
Finding a program online or in an app certainly can be the lowest cost option, but it doesn't take these variables into consideration.  What if on week 6, you come down with an illness?  Do you redo week 6 or do you move to week 7 even though the illness may have knocked some wind out of you?  What if the same thing happens on week 12 instead of week 6?  The answer is going to be different for each athlete.  It takes an experienced coach that cares about you to evaluate and help you see the forest through the trees.  
Now is an opportune time to start looking for a program to help lay the foundation for future success. Finding the lowest bidder isn't the way to invest in your dreams. Online programs and apps are nice, but if you really want to be successful, join a proven and successful program. You deserve it. 
For more information about our training programs, click here.