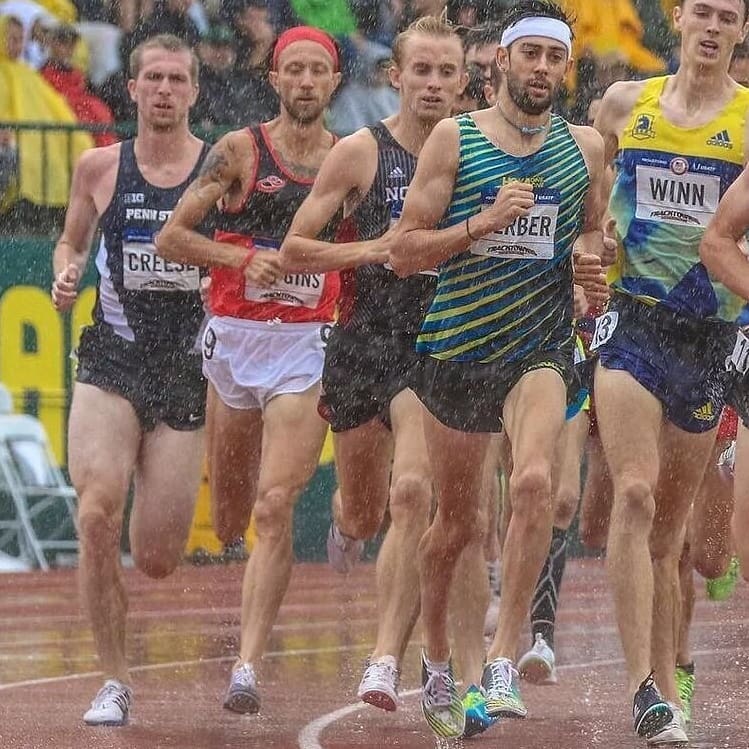 How long have you been at Fleet Feet?
Not quite a year
Tell us a little about yourself and your family?
I'm a dreamer. Growing up in Rock Hill, SC I was blessed with parents that encouraged us kids to dream big and showered us with love no matter what path we chose. My head has been filled with illusions of grandeur since the age of 13 with the idea of being one of the best runners in the World. Those aspirations haven't followed the path to stardom dreamed about at 13, but it has lead me to High Point, NC and I'm happier than ever to be a apart of such an amazing running community. Nearly 3 years ago I moved from Boone, NC where I had been living and training since graduating from Appalachian State in 2011 to be with life partner Ryanna Henderson, who is a teacher and track coach here in High Point. I am someone who values family and community, so being able to plug into this community and find a new home has been thrilling.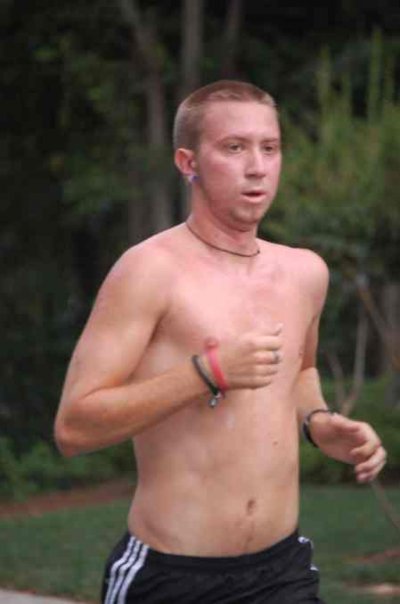 Favorite thing about working at Fleet Feet?
Helping people. When people have been in pain, or lost in their shoe journey, helping them find the proper shoe is so rewarding. I tell people everyday in the store, there are all these old parables about building things on a solid foundation, being in the right shoe is that solid foundation. If you have a solid foundation to build on, anything is possible.
What made you start running?
To start my Dad was a Football and Track coach. I grew up playing all kinds of sports. My neighbor was the local club coach (and my Dad's assistant track coach) and he kept bugging me to join the club with his kids. After a bunch of pestering, and no practice, my Dad told me I could join the team if I could run twice around this big lake (1 mile loop) without stopping. My Dad thinking that there was no way that I could possibly do it, took me out there and somehow I proved him wrong. 2 weeks later I ran my first race and have been hooked ever since.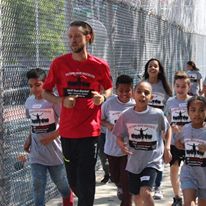 Favorite shoe?
Right now:
Training shoe- Skechers GoRun Ride 7
Flat - Adidas Boston Boost 8
Spike - Adidas Adizero Avanti
What has been one of your proudest moments in running?
Picking one moment in a 23 year journey is certainly very hard. I've been fortunate to have so many incredible moments in this sport as both an individual and as part of some incredible teams in high school and college. Since I have to pick one, I'll go with my first sub 4 minute mile in August of 2015. After battling back from my 3rd relapse with my rare auto-immune disease, Granulomatosis with Polyangiitis, at 28 years old I finally accomplished one of the goals I had been dreaming about since I was 13. I got to do it in front of tons of friends and family in Raleigh, NC at the Sir Walter Miler. As a semi-professional runner that travels all over the country, that moment could have happened on the other side of the country, but I was lucky enough to have so many friends and family in attendance. As of this writing I'm still the only patient that suffers from Vasculitis (my family of auto-immune diseases) to break 4 minutes in the mile.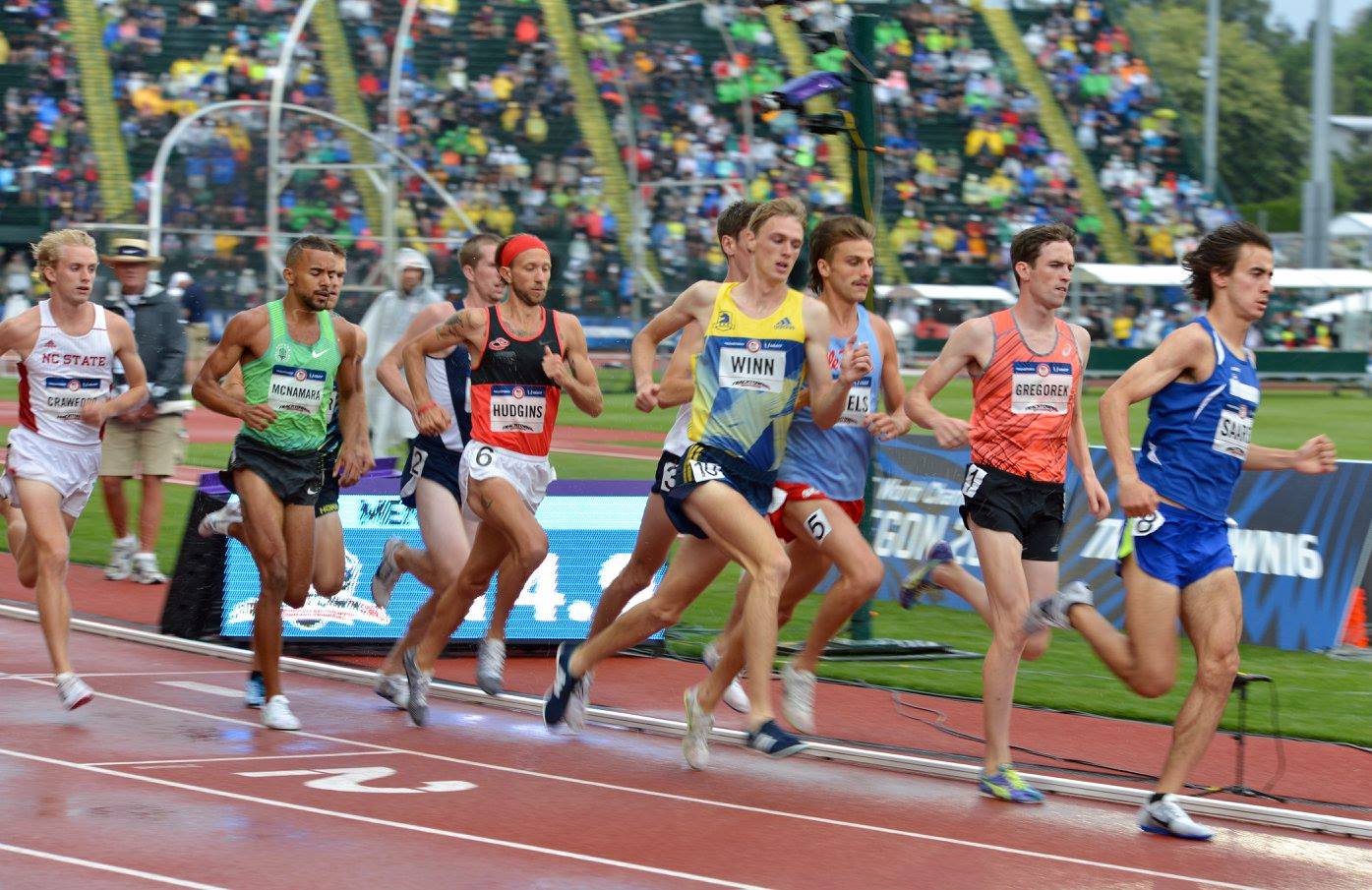 Can you tell us a little bit about vasculitis and how it impacts your running?
At 20 years old running was ripped away from me by a rare and potentially deadly disease called Granulomatosis with Polyangiitis (GPA). There is no known cause or cure for my disease. The disease can only be put into remission. It's something that I will have to monitor and battle the rest of my life. At the time running was my total identity. I knew nothing else. I went from chasing my dreams as a college runner to battling for my life. See GPA is an inflammation disease that attacks my sinus, lungs, ears, kidneys, and potentially my heart. It's been a rough ride at times and I have lost my way. I even briefly stepped away from the sport in 2013 after all the uncertainty with training and my health finally caught up to me. Treatments have improved since my initial diagnosis in 2008. At the time the only treatment was 6 months of oral chemotherapy and large doses of prednisone. Followed by 2-3 years of maintenance medications. Now there is a more target immunotherapy drug that was approved in 2013 that I've had I believe 15 rounds of over the last 7 years. With vasculitis being an inflammation disease, when I am in remission, I appear healthy and strong like a "normal" person. But when I am out of remission, my white blood cells (specifically my B cells) recognize my own tissues as foreign and try to kill them. This reduces my running to a crawl or walk. A good example of the varying degrees of my health, in June of 2016 I ran 3:38 for 1500m (roughly 3:55 for the mile) to qualify for the Olympic Trials. One year later, I was battling a severe relapse, the doctors were trying desperately to save my kidneys, and I couldn't even run a mile at all. At the time all I could manage was slowly jogging for a few minutes at the time because of the severe pain and fatigue.
What is the biggest thing that you do to help your mental training while running?
The biggest thing that can help you is recognizing your own pitfalls. We all have them. Whether you are an Olympian or just starting your exercise routine. The mind has to be trained just like the body. Be real with yourself. If you know that you struggle during certain parts of runs/workouts/or races, set up mental exercises or mental cues to stick to during those tough moments. Just like physical training, it takes lots of practice and results won't happen overnight. Repetition is paramount. For myself I have found a mantra to repeat when I want to quit, slow down, or give into the pain. It helps calm my nerves and helps me focus my attention on something other than the physical pain. I wish I could say that I have it perfected, but just like we physically we have bad days, mentally we have bad days too. So in my own log, I always give myself 2 grades on workouts and races, a physical grade and a mental grade. I encourage everyone to do the same.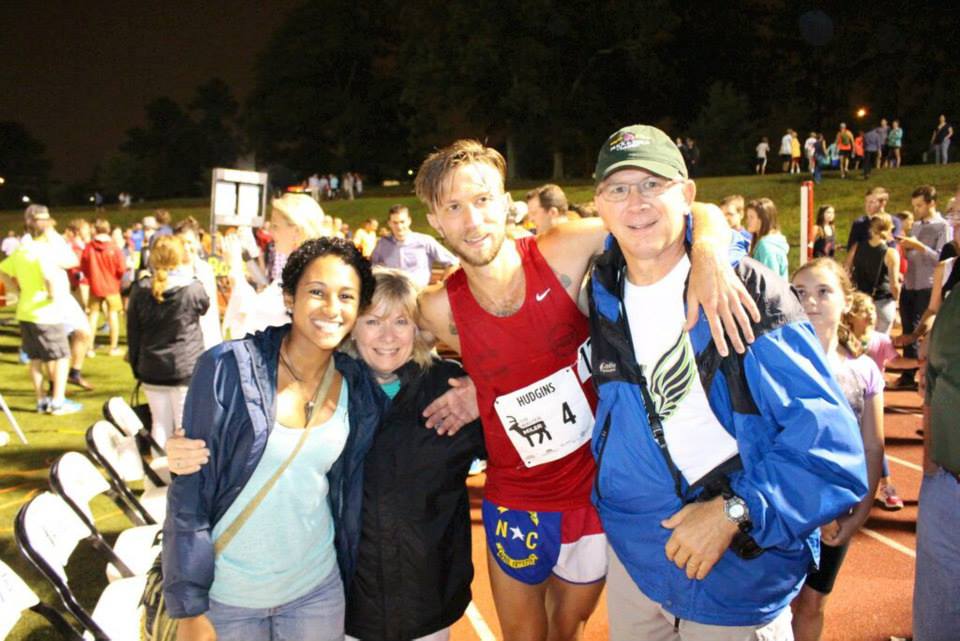 Rumor has it you are an author, can you tell us a little bit about the process of writing a book and publishing it?
Well because I am terrible at sitting still and have developed some terrible self destructive habits when I don't have focus or goal when my health isn't well. In 2016 I had started the Victory Over Vasculitis Campaign with the Vasculitis Foundation to encourage patients to continue to do their personal best, no matter how bad life was beating on them. So in late 2016 at the encouragement of some people that work with at the Vasculitis Foundation, I gathered several blogs together that I had written about my journey as a Vasculitis patient and as an athlete chasing an Olympic Dream. We then used them as the outline for the book. From there with the help of John Fries who does work for the Vasculitis Foundation, he helped me edit it down to something that was coherent. See I failed English in High School and still have terrible grammar. So with the help of John, my partner Ryanna, and my Mom. We got it organized and submitted. Without a literary agent, or access to people in the business, we went the self publishing route. The book is called Going the Distance: The Journey of a Vasculitis Patient on the Road to Olympic Glory. It's available on Amazon.com in paperback and Kindle copies. Right now is actually a great time to grab a copy.
(editors note - link here
https://www.amazon.com/Going-Distance-Journey-Vasculitis-Patient/dp/1975626583
).
It outlines how I handled so many setbacks and the lessons I learned from them to qualify for the Olympic Trials in 2016.
Anything else you would like to add?
This journey wouldn't have been possible without a few people. To start my amazing parents and family. They are the reason I'm alive today. If it weren't for them, I'd have given up on life in 2013. Over the last 8 years I've had the most amazing life partner in Ryanna. It's not easy being with someone who has a rare disease. She has been there through all the major highs and lows. And lastly my amazing friends who refused to let me give up on my dreams. They refused to let me be less the best they knew I was capable of giving to this sport. Why do I think this is cool? Well despite being so unlucky with my lot in life, I have had the opportunity to surround myself with some incredible humans that inspire me. I encourage everyone to seek out people that inspire them. Surround yourself with a community of people that all supports each other.