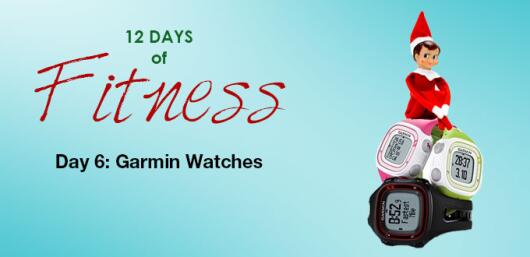 On the Sixth Day of Fitness, my family gave to me...
A Garmin Running Watch
If you're a swimmer, casual runner, walker, hiker, cyclist or professional runner then Garmin has a watch for you. Garmin's products are very accurate and easy to use. Garmin Connect makes logging your miles very simple and gives you plenty of data on the run, walk, hike, ride or swim you just did. Along with distance, pace, elevation, cadence and calories on the watch, some Garmin's are compatible with heart rate monitors as well. I wear a Garmin 220 on an everyday basis and fell in love with the watch. Please stop in and check out all of the different varieties of watches we have to offer, it could change the way you view working out for the rest of your life (yes, they're that awesome). Our staff is very knowledgeable and can answer any of your questions on the watches.