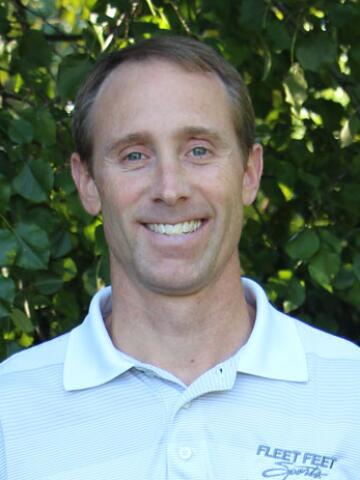 John is the owner of Fleet Feet Greensboro & High Point since 2003.  John graduated from Eastern Kentucky University with a Bachelor's degree in Athletic Training and went on to earn a Master's degree from the US Army/Baylor University Physical Therapy program.   During his time at Eastern Kentucky, he competed as a collegiate athlete in tennis and swimming which transformed his love for triathlons in 1996.
John is a proud husband to his wife Liz, and father to his three children: Matthew, Alexandra, and Brandon. One of his main goals at Fleet Feet/Off 'N Running is to provide each customer with excellent care and service.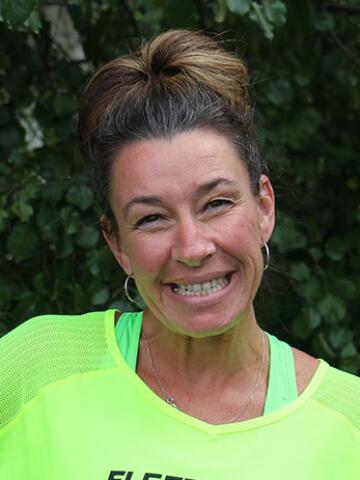 Cherie Witte
Apparel Buyer & Manager
Originally from Ohio, Cherie moved to Greensboro to attend UNC Greensboro to finish her studies.  At age 40, Cherie decided to start running.  She is now training for her 5th marathon.  When she is not working or running, Cherie enjoys spending time with her husband, Chris, and their three daughters, Claire, Christina and Caroline.
Fun fact: Cherie's past careers allow her to be able to color your hair, make you a cocktail and embroider a towel while flying at 10,000 feet.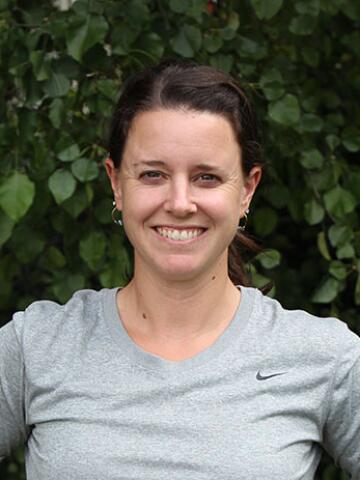 Kelly Parker
Marketing Manager
Kelly began working at Fleet Feet in February of 2014.  A product of competitive tennis, Kelly took a full ride to Duke where she focused her studies in Markets and Management.  She recently took up running as an exercise outlet and recently completed her first half marathon.  When she is not working, she is enjoying time with her husband, Mike, and their daughter, Julia.
Fun fact: Kelly played all four Majors on the WTA Tour.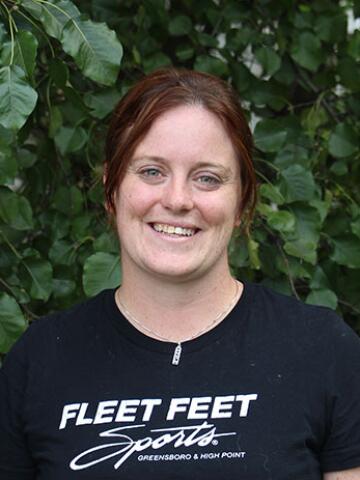 Mandy Castle Wahl
Footwear & Workplace Fit Manager
Originally from Michigan, Mandy moved to Greensboro in 2010.  She took up running when she lived in Boston and started back up about 4 years and 3 marathons ago.  She is planning on entering the world of ultra marathons next fall.  When she is not running, she is spending her time with her husband, Justin, (who she met after a 5 mile trail run) dog, Shenanigans, and cat, Trouble.
Fun fact - Her first ever running race was a marathon.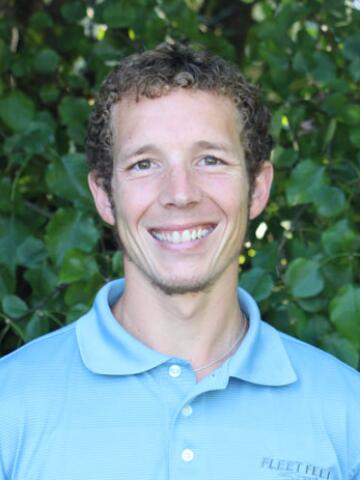 Stevven Anderson
High Point Manager
Stevven is a local to the area attending Ragsdale High School and Appalachian State University.  He ran track and cross country at both schools and performed a high level.  Some of his accomplishments include: 2001 and 2002 State XC Champion while at Ragsdale; 2015 USATF 10 Mile State Champion; 2013 and 14' Greensboro Race Series champion.  Stevven has been with Fleet Feet for almost two years now and he's loved every moment of it. This is his third season coaching the Funner Runners, aka #stevvenpowered, in High Point and it has been a great experience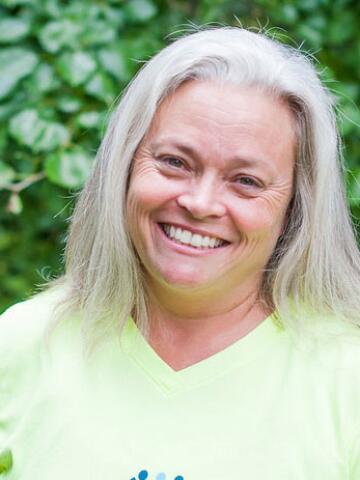 Leigh Earman
Manager and 5K Training Coach
Leigh comes to us as a Personal Trainer in High Point, NC. She moved to High Point with her husband from Harrisonburg, Virginia. Leigh loves being active and has a passion for helping others get active and stay active. Running, biking, lifting weights, and boxing are some of the things she does to keep it fun.
Fun fact: The biggest challenge Leigh has ever done is the Augusta Half Iron Man! Gotta keep moving!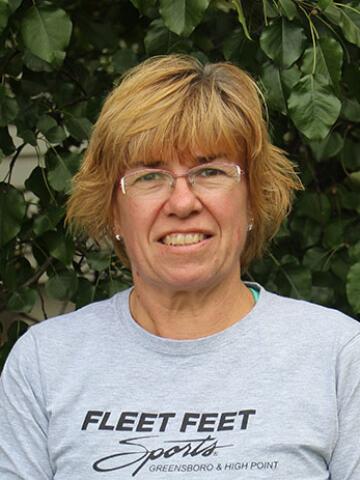 Tara Frame
No Boundaries 2 Coach
Tara is one of those "late in life" runners starting when she was 48.  After making some serious life changes and losing a significant amount of weight, she took up running.  It took Tara 6 weeks to be able to run a mile nonstop in about 18 minutes.  7 weeks later, she ran in the Women's Only 5K and was hooked on racing. 2 years later she ran her 1st marathon.  Running has taught Tara a lot about herself and has shown her that you can do anything once you put your mind to it!!  
Fun fact: Tara played coed softball in the Fall.  Her favorite race is the Law Enforcement 5K because of the charity it benefits, the Special Olympics.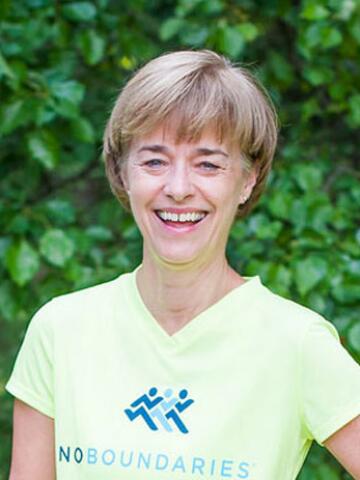 Julie Hughes
5K Finish Coach
Julie has been running for eight years and gives credit to her husband, Bill, for getting her started.  She has maintained a good fitness level but he encourages her to include running in her exercise plan. When not running, Julie enjoys body pump at the Y and biking on the greenway. Over the past year Julie has had the opportunity to coach the Beginner No Boundaries, Funner Runner Half Marathon and 10k Training programs from the Fleet Feet High Point Store. Currently, she coaches No Boundaries in Greensboro. The most rewarding part about coaching the beginner group is seeing the smile on their face after completing their first 5k race and shouting "I did it!"
Fun fact: When not coaching at Fleet Feet, Julie enjoy running with the Blueliners and Greensboro Running Club.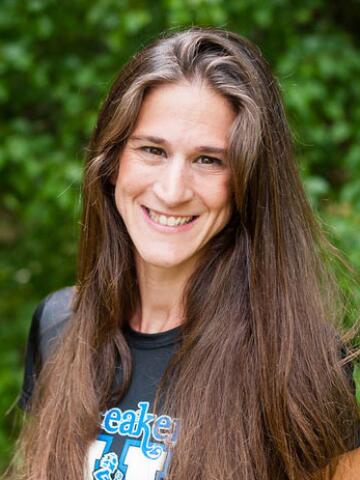 Jen Goff
Streakers Training Coach
In fourth grade, Coach Jen won her first cross-country race, and thus, a running monster was born.  She continued on to run competitively for Bethel High School (CT) and Lehigh University (PA).  After moving with her husband, Mike, to Greensboro, Coach Jen has since run eight marathons and set her 
2:51
 PR at the 2017 Indianapolis Monumental Marathon 11 months after her second son was born.  Coach Jen has been with Fleet Feet/Off'n Running Sports for eight years and created the very popular Streakers program in 2011.  Streaker participation has increased by over FIVE TIMES since inception.  As a USA Track and Field (USATF) and Road Runners Club of America (RRCA) certified coach, Coach Jen has cumulatively produced thousands of PRs, not to mention numerous Boston Marathon qualifiers.  Coach Jen's training philosophy lies heavily in quality over quantity, proper recovery techniques, and making sure running adds fulfillment and happiness to life, not stress.  When not running and coaching, Coach Jen enjoys spending time with all her boys (Mike, Logan, age 4, and Cooper, age 1).