Read what past participants say about Fleet Feet Running Club Training programs!
You got me running again! I loved this running experience. After almost 6 years of not running and thinking I would never do this again, I have found a new excitement for the sport, thanks to all of our coaches and the new friends I made in the group. Especially Kathy and Nadine who always made running fun! I don't think I ever left a training run without laughing and everyone could use a good heathy dose of laughter as much as the exercise!
---Angel Trevino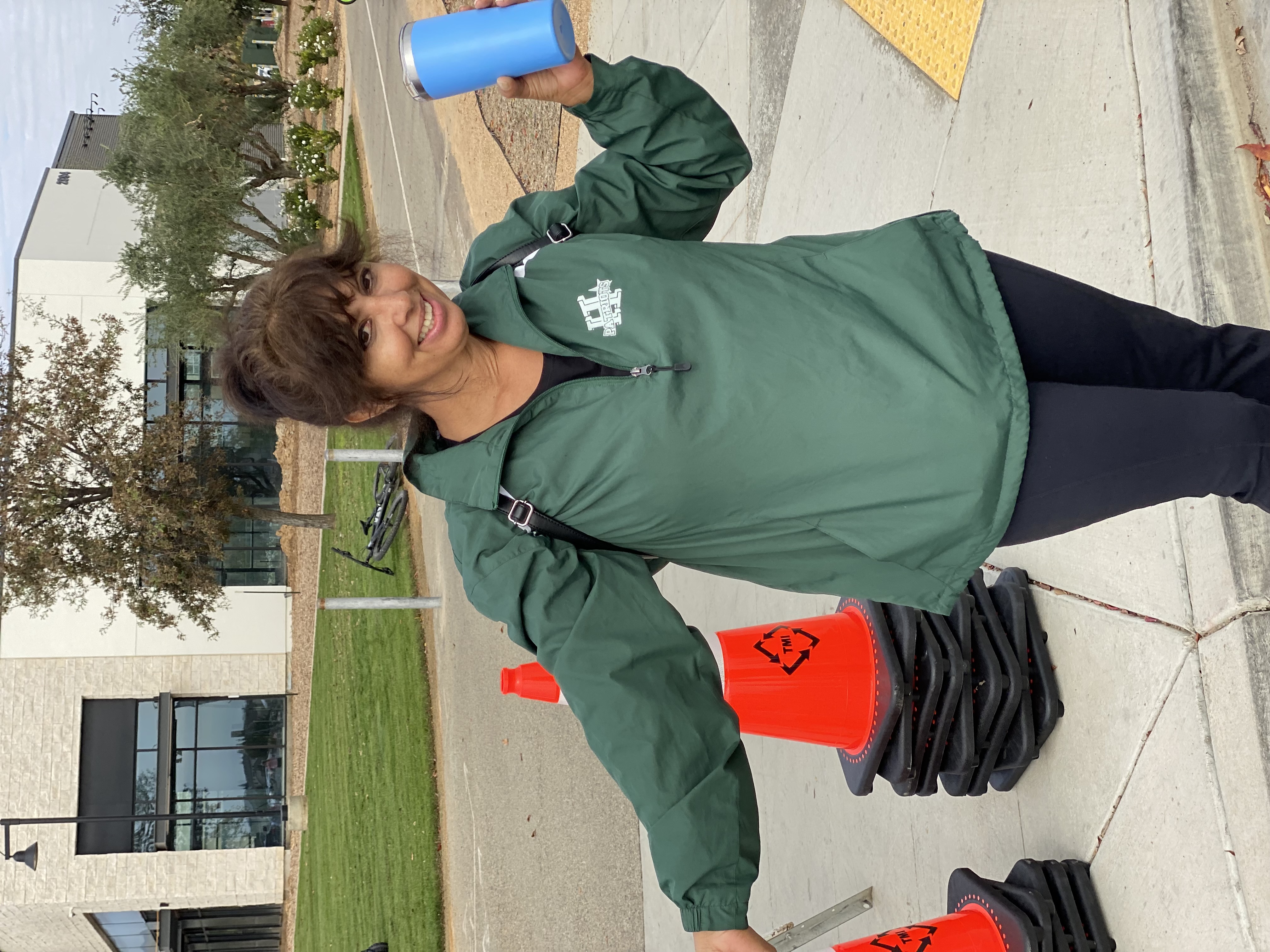 This was an amazing experience and I will join again!!! Thank you for your support and introducing me to such a great team and sport!!! I'm looking forward to the next session and I'm inviting my teacher friends too. I already see the difference in my waist and fitness level. Love it!!!
---Sally Cavitt
I Just wanna say thank you again to all the coaches!! Before joining this group I was scared and honestly did not know what I got myself into! But you all truly made this experience way less scary!! The support and encouragement throughout training and during the marathon truly means everything!! I could not have done it without you guys! I will forever be grateful for you all and your dedication to helping us!! Hopefully I'll see you all soon for another training season!! Also…Way to go everyone!! We did it
--- Alisha Pavone
Words cannot describe the love and appreciation I have for our amazing coaches and running group! Today was an amazing experience! I did something I only ever dreamt of doing. Although it wasn't the perfect run, it was a memorable one! Being out there and getting to see members of our group crushing it brought so much joy to me! It was the joy of getting to see this family accomplish so many goals today! YOU ARE ALL AMAZING! I promise to share some more in the very near future. WAY TO GO TEAM!
---Eric Vasquez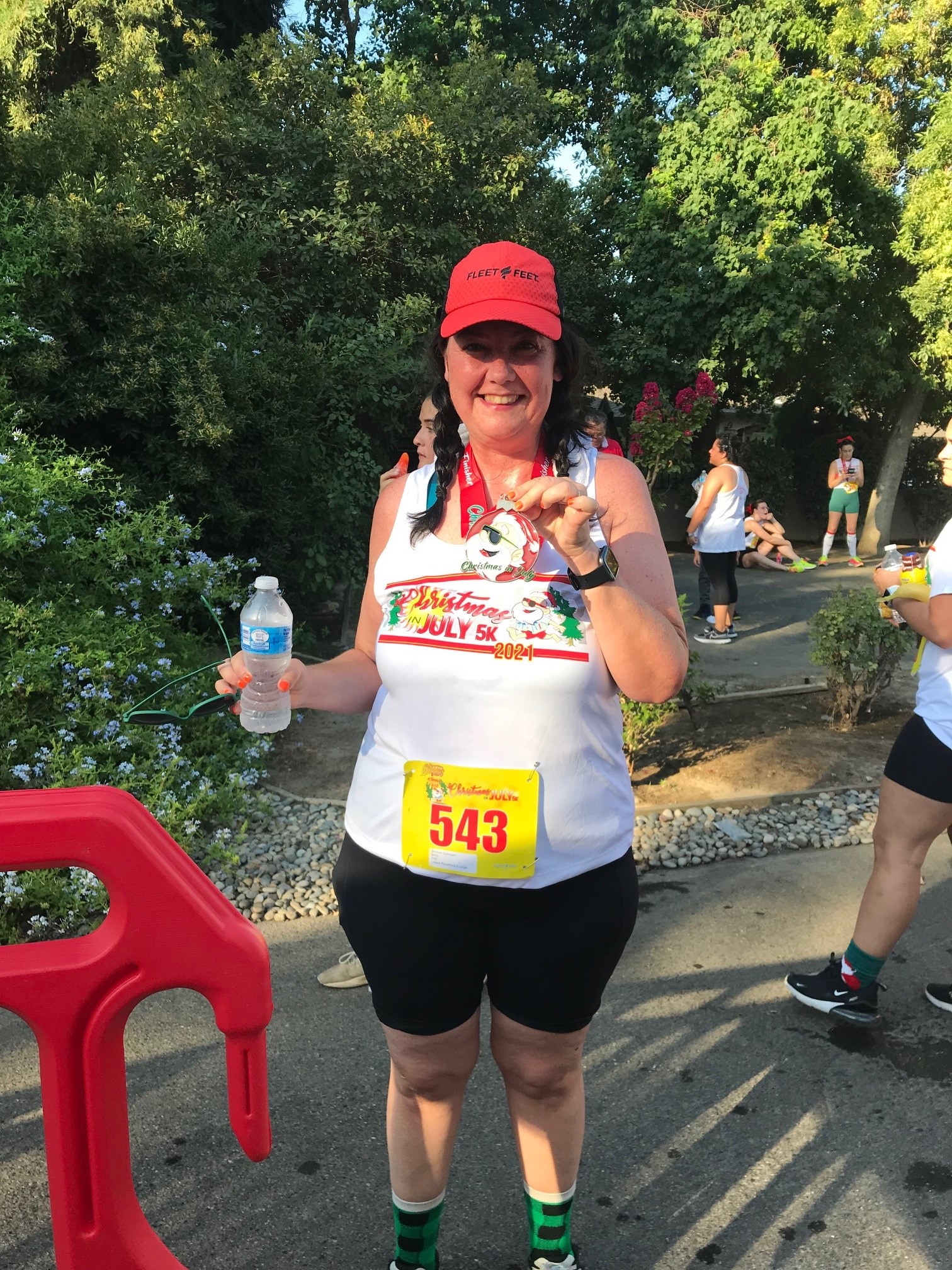 My experience with running was something that made me uncomfortable because I had struggled with my weight and self esteem issues when younger. My lack of confidence and self consciousness kept me from exercising in public over the years. Over the last 1 1/2 years I began to I prioritize self-care, I became physically active by walking around and around….and around my backyard pool, then got a fit-bit and started keeping track of my steps per day, then increasing the distance around my pool as well as focusing on a healthier eating style. As I began feeling better physically I gained more confidence and motivation to join the Beginner fitness group at Fleet Feet after my husband joined his own group. I loved the encouragement of the coaches Carla, Nadine and Ann and felt such an authentic acceptance and camaraderie of my peers (shout out Beginner Beasts group!). They kept me accountable my checking in via texts weekly, through friendship and motivated me with their own personal stories of fitness. My fitness goals at the beginning were really just to move my body, have fun and not die out in the heat. I've seen motivation both mentally and physically increase in myself as I began with the goals of doing intervals of walking 1 minute and running 1 minute. At first I couldn't talk while running the 1 minute. I then challenged myself, along with the running group, to run/walk in between sessions during the week doing so around my neighborhood outside of my backyard. As I did these things I started feeling more comfortable with my body, confidence and ability. I'm "slow and steady" as Coach Nadine always says but I'm doing it! I'm excited to keep learning about myself, what my body is capable of, building friendships and having fun while doing it.
---Shahna Duerksen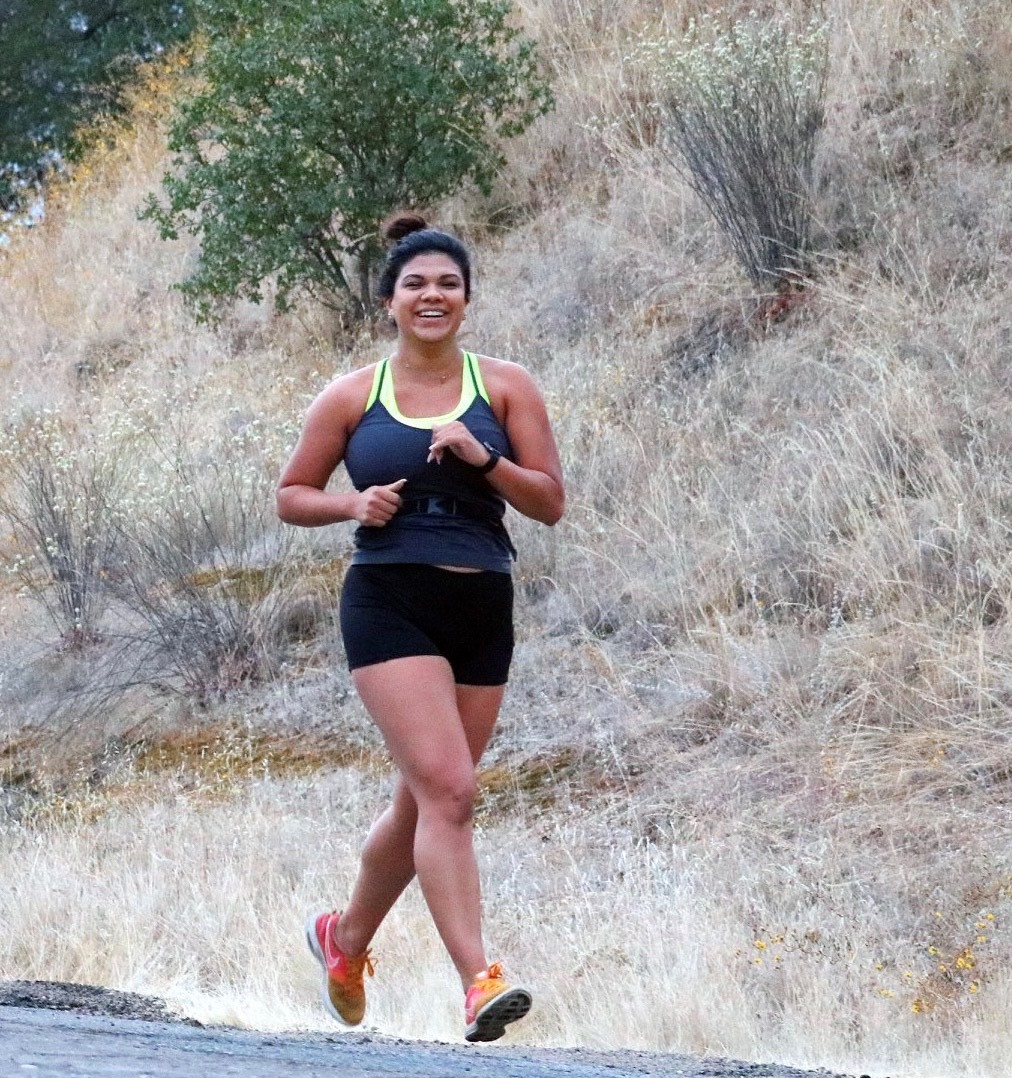 As a female you are consistently told to be aware of your surroundings at all times. As a result, I have had a general fear of running outdoors and running alone. In 2019, I decided to change that. I got on Facebook, searched "Fresno Run Teams", came across the Fleet Feet Fresno page, and joined [the Fleet Feet Running Club training group]. I did not know what to expect but during the Bridge the Gap Session, I learned various run tips, run routes, proper stretches, and developed a run schedule. I then continued on to the Two Cities session, where I trained with a larger group. I had zero intention of signing up for any of the races, my goal was just to continue running with the group. Fast forward to today and I have now completed two halfs and have also set new run goals for 2020! Thanks to the amazing people at Fleet Feet for helping me embark on this wonderful journey.
---Jasmin Rangel
Testimonials
Program Start: ex: Sunday, January 18th, 6:00pm
Program Fee: ex: $100 excluding race fee