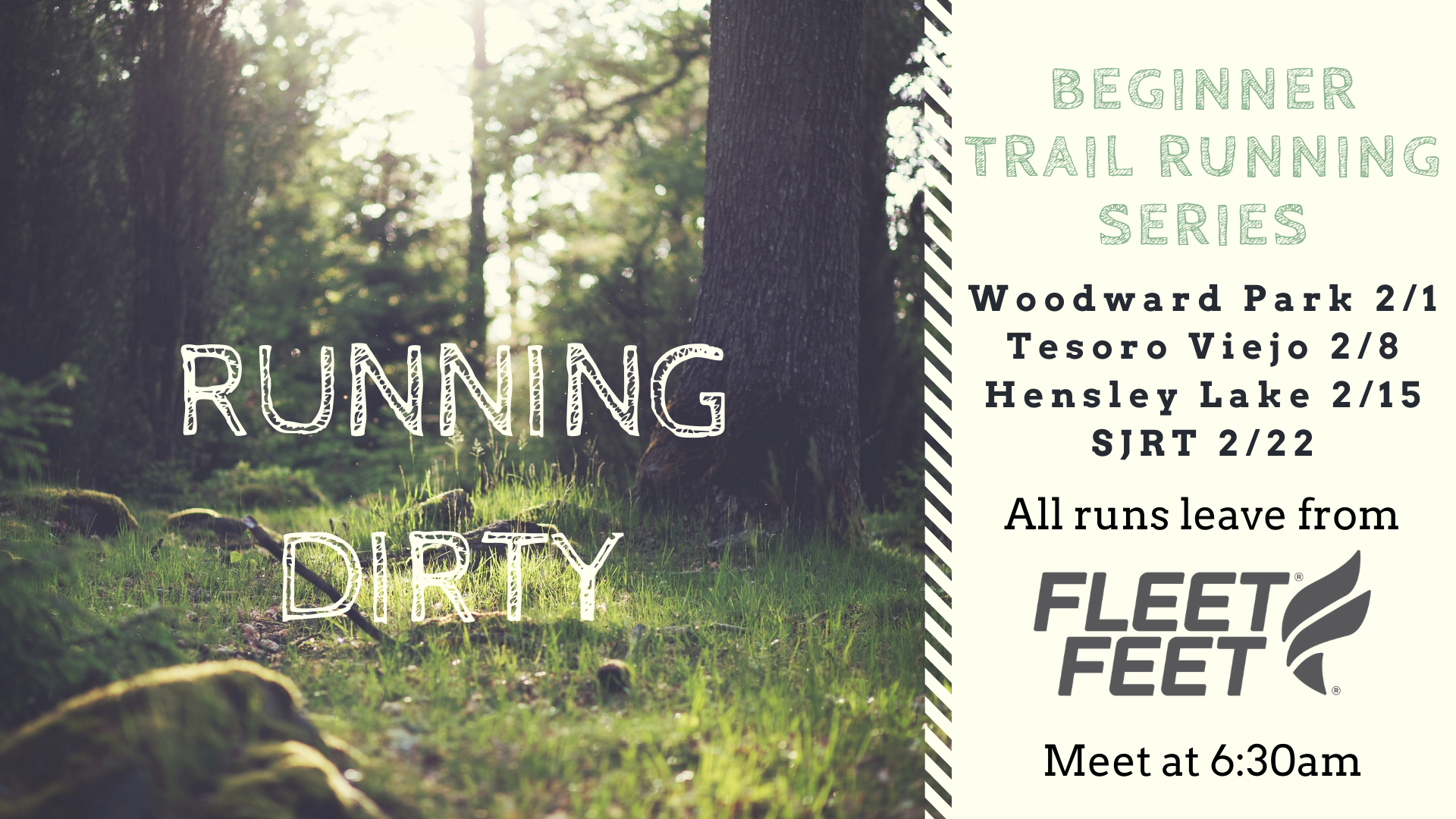 Hit the trails with us! Have you always wanted to try trail but don't know where to start? This trail run series is designed specifically for the BEGINNER! Our supportive, fun and experienced coaches will teach trail etiquette, speak on proper equipment, hydration, safety and more. Explore and learn about local trails, local trail races and volunteer opportunities. Meet tech reps from shoe brands like New Balance, Saucony and Hoka. Try their trail shoes out on the TRAIL and get first hand experience of how they feel compared to road shoes! Every run in the series will take place at a different trail location but to keep things simple we will meet at Fleet Feet at 6:30 am and travel to our designated run destination from there. Special prize for those who come out to all 4 trail runs!
Trail Locations included in this series:
Woodward Park with New Balance - 2/1
Tesoro Viejo - 2/8
Hensley Lake with Saucony - 2/15
SJRT with Hoka - 2/22
Please download the Fleep Feet App before the event. Check in will be on the app when we meet at Fleet Feet, before departure.
Come explore with us and learn what trail has to offer!
Running Dirty: A Beginner Trail Run Series More Info »
Program Start: Saturday, Feb. 1st 2020
Program Fee: FREE!