Keep Fit, Keep Moving, Have FUN!
You've finished your Fall race! You worked hard and it all paid off, but what's next? Soon we will be up against the chill of the weather, the warmth of the holidays, and the food of the upcoming festivities. All of this can take a toll on our running motivation! It's hard to get out the door on those cold, dark winter days, but maintaining your fitness is important if you hope to get that new PR, finish a new distance in 2023 or just get a jump start on New Year's Resolutions! We want to help make your winter running more fun and keep you moving! Join our Holiday Hoopla program to keep fit and to have some Holiday FUN along the way!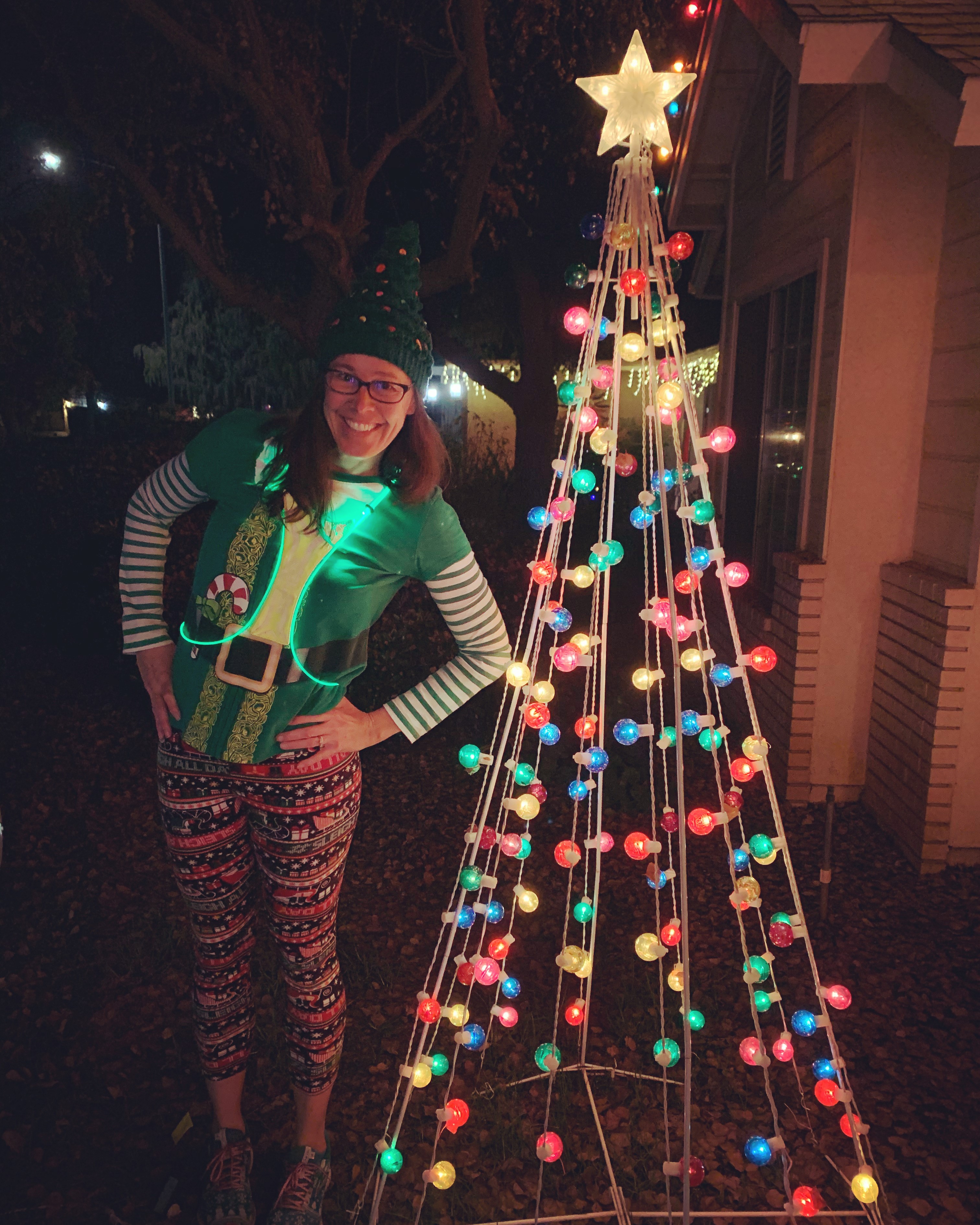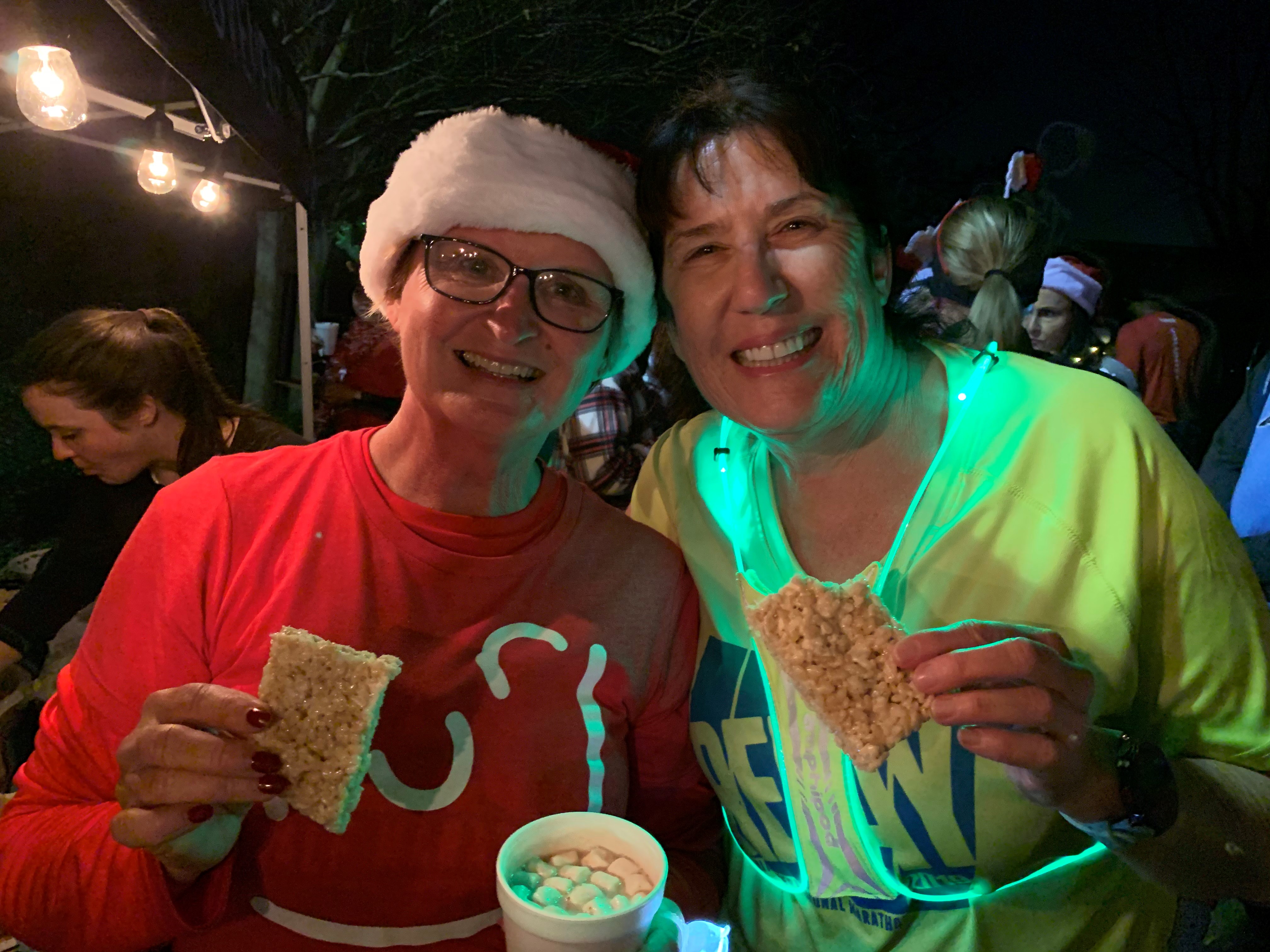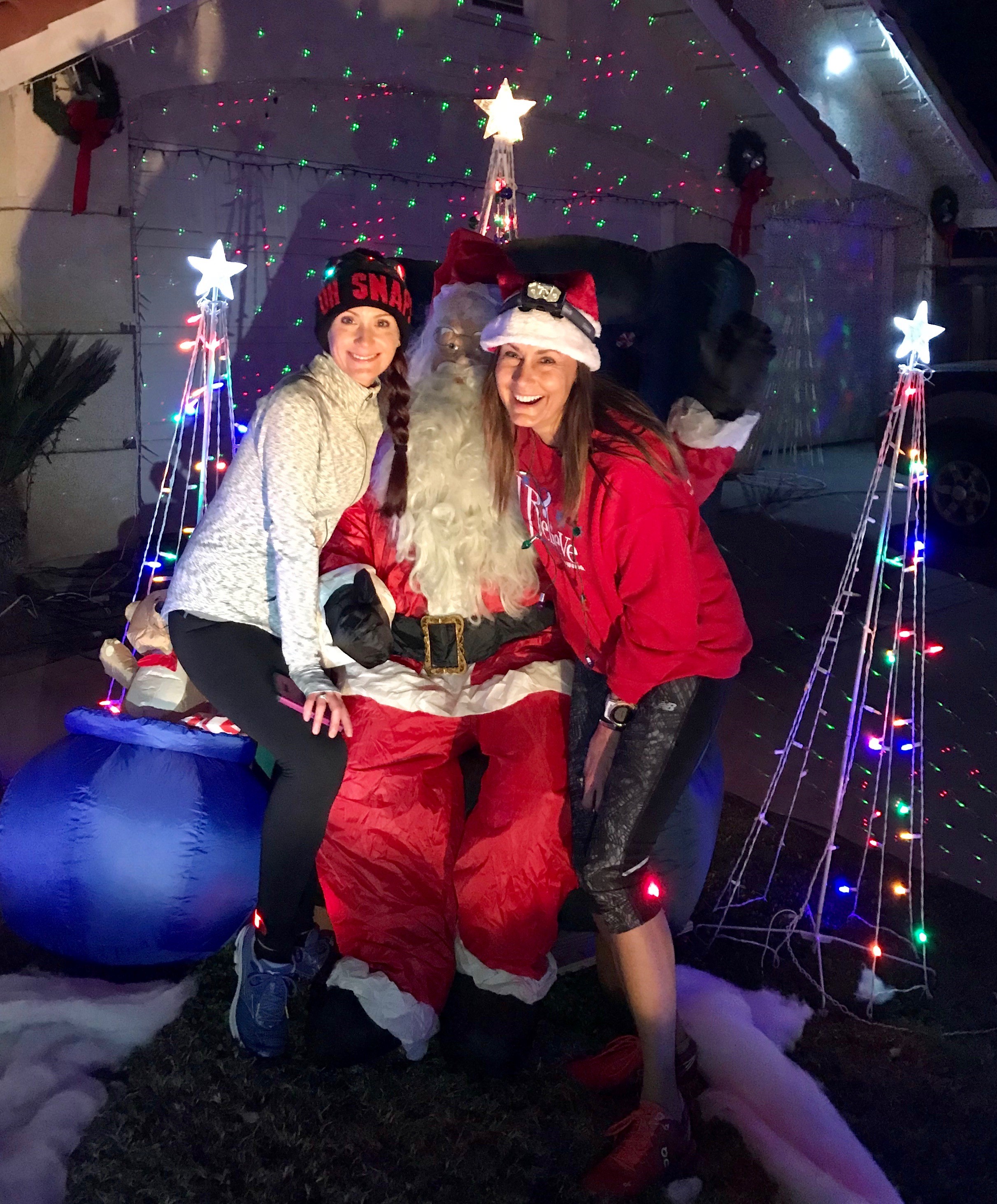 This program is designed to be a super fun, social running program that will keep you motivated and active this winter.
Maintain that hard-earned fitness from the summer-fall or start a new fitness routine with a fun holiday group!
This Holiday season, treat yourself to a training group that makes fitness fun! We love the Holidays and we plan to incorporate them into our training runs. Holiday Hoopla will include themed runs including an Ugly Sweater Run, a Hot Chocolate Run, Christmas Lights run and a Cookie exchange. We'll have shopping opportunities, a Toys for Tots drop and you'll receive a special Christmas gift for participating. Our goal race will be the Jingle Bell Run where we plan to meet up as a group. All levels welcome.
PROGRAM DETAILS:
Dates: Holiday Hoopla starts Saturday, November 12, 2022 and ends Saturday, December 10th, 2022
Zoom Kickoff: Tuesday, November 8th, 2022 at 6:00 PM
Time: Tuesdays at 6:00 PM and Saturdays at 7:00 AM
Location: Fleet Feet Fresno
Goal Race: Jingle Bell Run
Cost: $65
Gear Night: Nov. TBD, 2022 at 6:15pm (Get 10% off storewide and a Gift with purchase!)

Additional Info
Locations and Times
Holiday Hoopla meets at various locations on Tuesdays at 6:00 PM and Saturdays at 7:00 AM. Group activities usually last 60-90 minutes, depending on the distance of the run/walk.


Coaching
Fleet Feet's team of experienced coaches will check in with you at every training run to keep track of your progress, keep you motivated, and give you individualized coaching. Training groups will be small, so you'll have plenty of one-on-one time with your coach.
Training Plan
Your 5 week training plan will provide daily assignments for running/walking, cross training, strength work, and recovery. The plan will gradually increase overall training volume while offering opportunities for your body to build back stronger, week after week.
Community
The camaraderie of training with a group week after week will take your training to the next level. When the training gets more rigorous, you'll have the collective strength of the group to keep you moving forward. When you crush a key workout, the group will be there to celebrate your achievement. And on those early morinings when you just don't feel like getting out of bed, the training group will keep you accountable.
Join the Fleet Feet Training community on Facebook to plan more group runs throughout the week, share your accomplishments (and selfies!), seek encouragement, and empower others with a like or a comment!
What You Get:
Exclusive Shopping Nights at Fleet Feet Fresno
Two Group training runs per week
Planned, Guided routes for every Group run
5 week training plan
Experienced Coaches
Regular Informational Newsletters
Holiday Themed Fun

Registration Details
No refunds after the first day of training.
Training fee does not include any race entry fee.
Dogs, strollers and children under 16 are prohibited at Fleet Feet Training group training runs
or call (559)433-6750
HOLIDAY HOOPLA
Program Start: Saturday, November 12th at 6 PM
Program Schedule: Tuesdays at 6:00 PM and Saturdays at 7:00 AM
Program Fee: $65