Click on each image below to be directed to more information.
Runners for Boston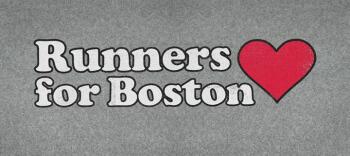 Monday, April 22nd at 6PM at Appleton Memorial Park
Running stores all across America are coming together on Monday, April 22nd in support for Boston.
Runners for Boston is a fun run/walk to bring the community together to show our support for those affected in Boston on Monday, April 15th.
On the run/walk, we encourage you to sport your past/present Boston Marathon gear, the iconic Boston Marathon blue & yellow, or any race shirt.
The run will start/finish at Appleton Memorial Park, where changing facilities and restrooms are available in the Family Ice Center. Maps and multiple distances will be available. All levels welcome.
Beginning Tuesday at 2PM, in partnership with Fleet Feet stores across the country and other members of the Independent Running Retailers Association, we're making available a "Runners For Boston" shirt to raise funds for those affected by the bombings. Beginning Tuesday at 2PM, the shirt can be purchased at Feet Feet Sports Fox Valley. The price is $20 and all profits will be donated to One Fund Boston, the charity endorsed by the Boston Athletic Association to aid those affected by the bombing.
Good Form Running Clinics
Wednesdays @ 6PM, April 24th, and May 22nd

Sports Bra FITFest
Monday, April 1st -- Friday, April 19th