Stuff We Love!
Stop in anytime: We're happy to show you how they can benefit your fitness goals. #getyourgearhere
FROM ADDADAY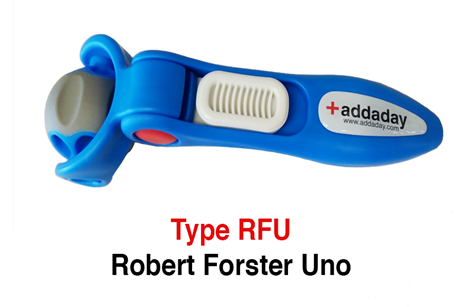 The Uno Roller! This roller can easily be held in one hand for a great self-massage on the back of the neck, or wherever you need to roll out. Uno's gear is adjustable to fit different needs.
FLIPBELT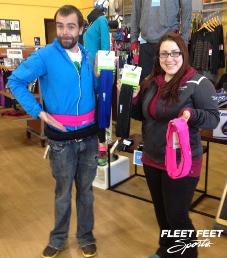 Great for running, hiking, traveling...anytime you need to be hands free! The FlipBelt holds your essentials (phone, money, nutrition) and flips over so stuff can't fall out! No bounce, no chafe!
FEETURES!
LESEDI BEADWORK
Beadwork is a traditional Zulu craft and is a skill that is taught to the children of Ethembeni school in South Africa. Fleet Feet Sports has commissioned the school to make a series of beadwork items. Each piece is named after a pupil at the school. All of the funding and logistical support for this project has been provided by Balega (the maker of those incredible moisture-wicking socks we carry) on a non-profit basis. All profits generated by the sale of beadwork pieces are returned directly to the school and go towards the costs of boarding and education.
Through the sales of the Lesedi beadwork and our Lesedi sock style, The Lesedi Project directly supports the Ethembeni school which is home to some 300 disabled and disadvantaged children. Ethembeni means "place of hope" and that is exactly what it has become for the physically and visually disabled children who both live and study there.
Please support the Lesedi Bead Project by buying and wearing the necklaces and bracelets made by the children of Ethembeni. 
SUPERFEET
Many cushioned insoles are made with gel or soft foam alone--comfortable at first, but without a firm stabilizer cap, your feet are not adequately supported. Firm support under the foot helps improve the way your shoes fit your feet, align the body, and can reduce fatigue and foot pain. Enter Superfeet.
Superfeet can help reduce over-pronation and alleviate plantar fasciitis pain, blisters, bunions and 'hot spots' caused from excess friction. When your foot is properly supported and aligned, stress on the muscles and ligaments is reduced.
We've got styles for walking, running, cycling, work boots, dress shoes and more.