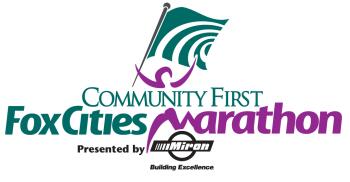 This 10 Week program begins Monday, July 17
Want an awesome experience at the best marathon weekend in Wisconsin? Want to get all the benefits of a dynamic and fun training crew without having to live near the event? Do you like cool schwag? Do you like the opportunity to win valuable prizes? Then this may be the remote program for you!!!
Train on your schedule, in your location, with your friends while still connecting with the amazing community of participants that join this amazing event series every year. All you need from us is a Milestone Pod.* Keep track of others' training for the event as well by checking back for our In-Training Leaderboard.
*NOTE: The Milestone Pod MUST be purchased from us to sync to our training materials and Leaderboard.
PROGRAM DISTANCE: Anyone registered for the 5K, Relay, Half-Marathon or Marathon can join this program. The distance is up to you.
PROGRAM COST: Just the $25 for a Milestone Pod which you can purchase at the store (your ticket to our online tools and Leaderboard Tracking).
BENEFIT OF THE PROGRAM: Flexibility, Adjustibility, and Camaraderie. We will provide tips and tricks along the way but you can train with your preferred program and at the best time for your busy life!
I'M IN THE AREA AND STILL WANT TO TRAIN WITH OTHERS: Terrific!! We have several summer training programs we offer; a speedwork program this summer called SpeedPlay, a 5K/10K coach-led program, and a FREE Tuesday night group workout that you can join. There are also meet-up groups like the PaceSetters 
 and Appleton-Moms Run This Town along with neighboring run clubs that are always eager to welcome new faces.
I'M FROM OUT OF TOWN BUT WANT TO CONNECT TO THE EVENT: Terrific!! This is a great way to engage with our community before joining us for race weekend. Also, be sure to visit our booth at the expo to get your virtual training participation certificate before race day!