Join us for an amazing weekend of all things running! In it's second year Fleet Feet Fox Valley is offering an amazing weekend getaway for you and your current/new running buddies in beautiful Northeast Wisconsin. All levels and abilities welcome.
The Details
Friday, May 1 – Sunday May 3, 2020

Location: Green Lake Conference Center, in Green Lake, WI

Adults ages 18 and older

Registration fee

August 15 - Dec 31 at midnight: $299 for a double room ($390 single occupancy)

January 1 - March 31: $330 double ($420 single)
April 1 - April 30: $350 double ($430 single)

Online Registration ONLY

Yes, you can select your roommate! If you're coming on your own, we will match you with someone. If you're coming with a friend or spouse, just let us know.

Dietary Preferences: Gluten-free, dairy-free, vegetarian and vegan food preferences will be honored when possible; alternative meals will be provided for guests with medical or allergic dietary needs such as nut allergies, celiac disease, lactose intolerance, etc. Food is cooked separately to avoid cross contamination when necessary. Medical/allergic dietary needs must be communicated 2 weeks prior to arrival by filling out the Medical/Allergic Dietary Request Form.

GLCC is an alcohol-free campus. No alcohol will be allowed in our hotel. Langford's Pub is up the hill (1/4 mile) at the golf course and we will coordinate an optional group outing for those interested.
Included with the NEW Running Retreat
2 nights of lodging, parking, and the following meals:

Meals: Friday Dinner, Saturday Breakfast, Lunch, Dinner, Sunday Breakfast
Snacks and beverages will also be available throughout the event

NEW Running Retreat SWAG BAG and gear

Complimentary WiFi in the Dining Hall lounge

2 educational tracts so you can customize your knowledge gain

Gear demos and product testing, group training/workouts, tips, tricks, and time with coaches, and training materials

A chance to get away and focus on your training with like-minded individuals

Representatives from some of our favorite brands will be in attendance, along with professionals from a range of backgrounds (see below)
Accommodations
Roger Williams Inn at the Green Lake Conference Center

Recently renovated, this historic hotel, built in 1930, has plenty of rooms many with a lake view. All clinics and training sessions will take place in the first floor conference rooms onsite. Meals will be in the Dining Hall across the street from the hotel.
Travel
Green Lake Conference Center is located about 1 hour SE of Appleton

Cars can be left overnight in the Fleet Feet Fox Valley lot for those interested in carpooling

Additional travel information: https://www.glcc.org/travel--maps.html
Refund Policy
Given our need to secure commitments from facilities, vendors and service providers for this retreat, we can offer a 50% refund up until April 30, 2020. After April 30, 2020, we are unable to offer refunds.
Preliminary Weekend Agenda
(NOTE: workout times include instruction, warm-up, cool-down, etc. Multiple distances will be available and there will be time built in for getting cleaned up between workouts and clinics)
Friday, May 1
Check-in:* 4:00 pm - 5:00 pm
Welcome: 5:00 pm – 5:30 pm
Pose Running Session 1: 5:30 pm – 6:45 pm Focus on the Basics
Shake out run/walk: 7:00 pm - 7:45 pm
Dinner & Social: 7:45 pm aka PIZZA!
*Check-in will stay open until 7:00 pm for those arriving later
Saturday, May 2
Gear Expo**: 5:30 am – 6:30 am (get geared up for your morning workout and test some of our favorite tools on the market)
Morning Workout: 6:30 am - 7:45 am

Trails with Cassie
Run Training with John and Deb

Breakfast: 7:30 am - 8:30 am
Presentations: 8:45 am – 9:30 am

1: Developing a training plan
2: All about Footwear

Pose Running Session 2: 9:30 am – 10:30 am Taking the Next Step
Nutrition: 10:30 am – Noon with Kate
Lunch: 12:00 pm - 1:00 pm
Dynamic Warm-Ups: 2:45 pm – 3:00 pm with Coach Deb Vercauteren
Afternoon Workout: 3:00 pm - 5:00 pm

Run/Train with Deb and John
Strength Training for Runners with Cassie 60 minutes 3:00 pm -4:00 pm

OPTIONAL Foam Rolling: 4:00 pm -5:00 pm (NOTE: this session overlaps with the afternoon workout time)
Dinner: 5:00 pm - 6:00 pm
Presentation: 6:15 pm – 7:15 pm

1: Benefits of Running (Emotional and Physical)
2: Life Coaching Element…

Sunset Yoga: 7:30 pm – 8:30 pm with Coach Cassie Kottke
Sunday, May 3
Gear Expo**: 5:30 am – 6:00 am (get geared up for your morning workout and test some of our favorite tools on the market)
Morning Run: 6:00 am – 7:45 am
Breakfast: 7:30 am - 8:30 am
Presentation by PT Lace Luedke: 8:45 am-10:00 am
Presentation: 10:15 am – 11:15 am
Gear Expo wrap up: 11:15 – 11:45 am
Goodbyes, see you soons and check outs: 11:45 am – Noon
**The Gear Expo will be open during Free Time and throughout the weekend.
Coaches and Professional Presenters
Coach John Zupanc and Coach Deb Vercauteren
John and Deb's truly incredible coaching accomplishments while at UW Oshkosh are overshadowed only by their fabulously energetic personalities. After they retired from UW Oshkosh in 2011, Deb and John have enjoyed the warmth of Arizona winters. It is perfect for all the outdoor activities they love to do: running, hiking, biking, pickleball, and golf. They love to be able to go for a comfortable walk outside after dinner. When back in Wisconsin, they continue our outdoor activities and stay involved in the running community. John and Deb brought the idea of this Running Retreat to us and we are so grateful for their expertise, their ideas and their friendship. It is truly an honor to have them as a part of the FF Family. Read More about Deb and John's coaching accomplishments...
Coach Cassie Kottke
Cassie joined the FF Family Spring 2018 as our Rock Runners Trail Series coach and we're not letting her go! Cassie has been coaching athletes in our community since 2009 when she started her business Stride MultiSport. Cassie works with clients of all fitness levels and abilities and has an amazing span of endurance events under her belt, including two Leadville 100 (miles) finishes!! She's certified in Exercise Physiology, Pose Running, Yoga, and Reiki and recently launched a life coaching component of her offerings, Cassie Rae Coaching. Read more about Cassie...
Kate Harrell
BS in Dietetics, University of Wisconsin-Stevens Point

Dietetic Internship, Oregon Health & Science University

MS in Exercise Physiology, Oregon State University
Areas of Interest
Sports Nutrition for endurance and ultra endurance athletes. Creating personalized/customized exercise opportunities within a group setting with safe exercises that are effective for all ages and abilities.
Outside Interests / Hobbies
Endurance and ultra endurance running events (most preferably the marathon though she has completed a 50-mile run on the Pacific Crest Trail), gardening, biking, reading, crosswords and time with her 3-year old nephew.
Lace Luedke
BS in Physical Therapy, UW LaCrosse

Doctorate of Physical Therapy, University of Central Arkansas

PhD in Orthopedic & Sports Science, Rocky Mountain University of Health Professions

ABPTS Board Certified in Orthopedic Physical Therapy

NSCA Certified Strength and Conditioning Specialist
Areas of Interest
Risk factors for running injuries, effectiveness of screening for injury risk factors and effectiveness of interventions including gait retraining, therapeutic exercise and neuromuscular training for running and other lower extremity musculoskeletal injuries. Physical Therapy clinical practice in outpatient orthopedics.
Outside Interests / Hobbies
Spending time with family, running, triathlon, strength training, reading, cooking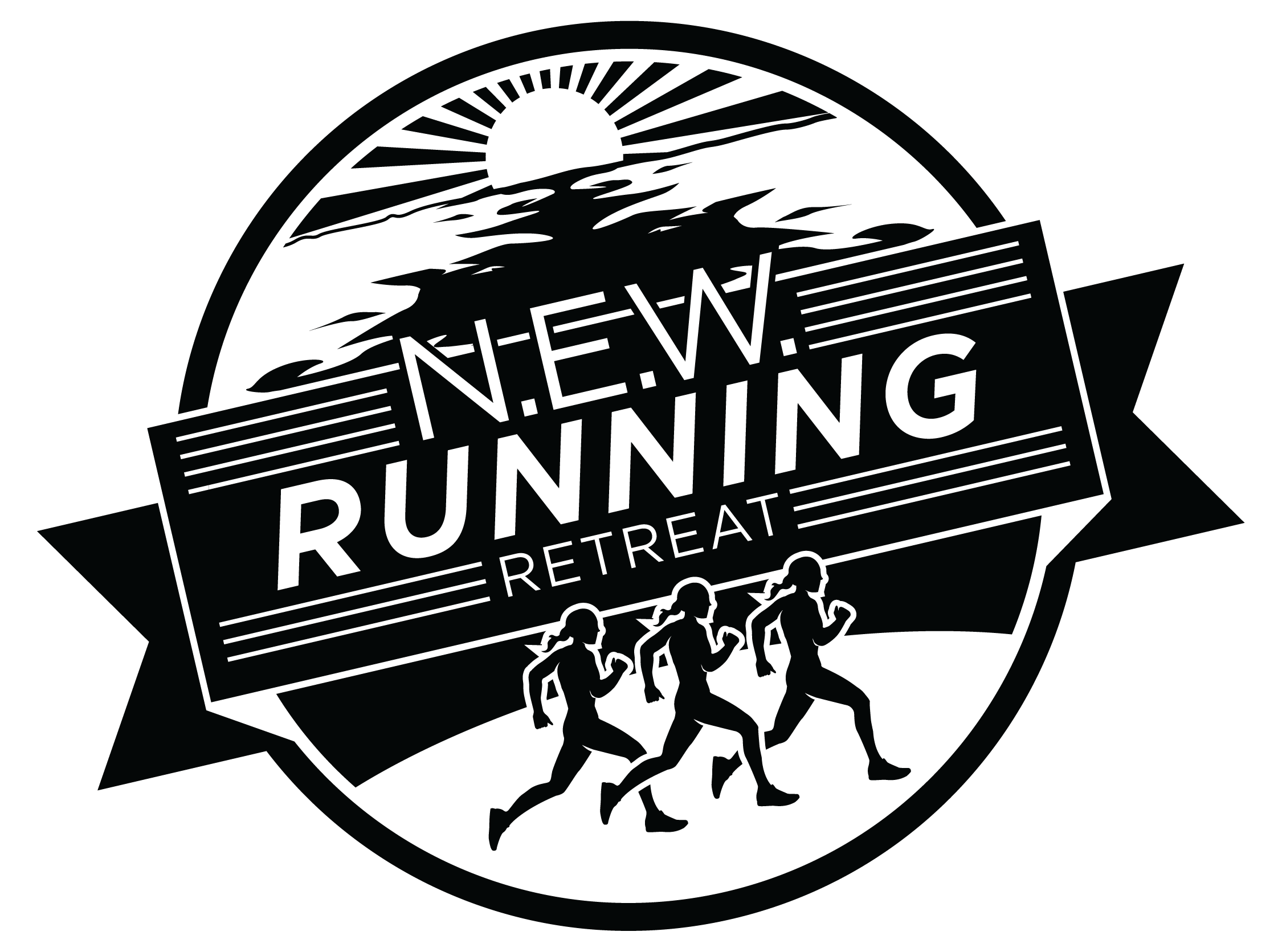 N.E.W. Running Retreat - May 2020 More Info »
Program Start: Friday, May 1 - Sunday, May 3, 2020
Program Fee: Registration is $330 ($420 single occupancy) -- ALL INCLUSIVE!
Description: In it's second year, Fleet Feet Fox Valley is offering a weekend getaway for you and your current/new running buddies. All levels and abilities welcome. Join us in beautiful Northeast Wisconsin for an amazing weekend of all things running!