The Rock Runners Series is back for 2023!
Explore local trails safely and with an experienced group leader. This is your opportunity to learn to love trail running and to explore some of the amazing areas in our region. There are a variety of trails close to home and within a short driving distance. So, let's go check them out!
All paces and experience levels welcome. With each location there will be an opportunity to demo a different brand of trail shoes. Join us for all 5 locations and see what all the talk is about. Try something a little different each month; rain or shine we will see you there!
These are organized group run/walks led by Coach Anna Huber and supported by a bunch of raving trail fans! Our goal is for you to learn a little something about the joys of trails and to get a workout that fits YOUR pace and ability. Routes will be mapped out and supported by our group of Fleet Feet Ambassadors. Each workout will start with a mini-info session and a group warm-up.
SERIES | Sunday's at 8AM. Distances vary slightly by location, but we aim for a 5K (3.1-mile) loop that can be completed 1 or 2x.
COST | $30
WHAT PARTICIPANTS GET |
Monthly emails with coach tips and information for new and veteran trail runners.
A marked route, supported by Fleet Feet representatives out on the course to make sure you are where you need to be.
Come to at least 4 of the 5 and earn a Fleet Feet Running Club "Rock Runners" Sticker for your water bottle, laptop, or somewhere you like to brag about your accomplishments!
Register for the entire Rock Runners series and the food/drink on us at the September end-of-the-series party is on us!
LINE-UP:
Sunday, May 28 8AM -- Calumet County Park- Sun Run Trail

Distances available: 2.2 miles per loop

CLICK HERE for park map (fun run route coming soon)
Sunday, June 18th 8AM – Bruce B. Purdy Nature Preserve, across from the Apple Creek YMCA

Distances available: TBC
CLICK HERE for preserve map (fun run route coming soon)
Sunday, July 23 8AM -- Mosquito Hill Nature Center

Distances available: 3- and 6-mile options on the Mosquito Hill Endurance Run Course
CLICK HERE for park map (fun run route coming soon)
Sunday, August 20 8AM – Buboltz Nature Preserve- Deer Run Trail

Distances available: TBC
CLICK HERE for park map (fun run route coming soon)
Sunday, September 24 8AM – High Cliff State Park- Red Bird Trail followed by breakfast locally

Distances available: TBC
End of season party to follow!!
CLICK HERE for park map (fun run route coming soon)
MEET THE COACH: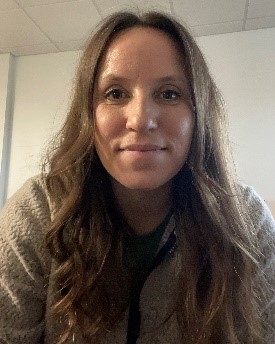 Hello! My name is Anna. I've been a runner my whole life starting right here in Appleton. I started at Wilson Middle School, West High School and then Lawrence University. I've been the head track and cross-country coach at Wilson Middle School for the past 13 years. Trail running is my favorite because I love being in the woods. I love how the terrain changes and how it feels like a mini adventure. I look forward to meeting you and sharing lots of running moments with you!