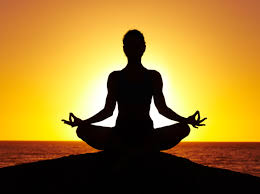 May is Women's Health Month, and Fleet Feet Sports Fox Valley is holding some fantastic events & activities in the store throughout the month.
We are excited to have Sarah from Sassy Sarah Yoga back teaching in the store May 19, 7PM, for Yoga for Women.
From Sarah herself. "This yoga session will be helpful & heavenly for you if you walk or run. We will work together on your strength in your upper and lower body, improve your posture, and loosen your legs. Yoga is a beautiful way to prevent injuries and feel your best!"
Cost is $5, & space is limited. Bring a yoga mat & water. Email events@fleetfeetfoxvalley.com to reserve your spot! 
Click here to visit Sassy Sarah Yoga's Web site!