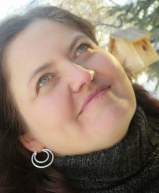 Fleet Feet Sports Fox Valley's Training Programs are off & running (and walking!) in 2016! If you have never trained with us before, we would love to help you reach your goals. Looking to start a walking program? We can help! Want to cross the finish line of a 5K? We have got you covered! Looking to complete your first (or even fifth!) marathon? We can help you reach that goal!
Behind every program is a fantastic coach, and Jennie M. is our coach for WalkFIT. You may also see her in the store, as she is our administrative manager. She is excited to coach our second session of WalkFIT in 2016, with our Spring Session starting April 5.
Q: How long have you been pacing/coaching programs for Fleet Feet Sports Fox Valley?
A: "I started as Make-it-A-Mile mentor two years ago and have been coaching WalkFIT for a little more than a year." 
Q: How long have you been running and/or walking? When did you get your start?
"I began my journey almost 4 years ago. A good friend of mine convinced me to sign up for NOBO (No Boundaries). It was such a great program. I felt so supported, and it was a life changing moment when I crossed the finish line of my first 5K and thought 'If I was able to accomplish this goal that I never thought was possible, what else is fear of failure keeping me from trying and possibly succeeding?' Since then I've walked or run/walked fifteen 5Ks and I am planning on doing even more.  I've also taken on other fun challenges I never thought I'd be able to do. I couldn't have done it without the support of the coaches and the mentors who inspired and encouraged me along the way."
Q: What do you enjoy most about coaching WalkFIT?
A: "I love helping the participants get closer to their wellness goals and connect with others in the walking community. The program is always filled with laughter and encouragement. It's been such an honor to get to know so many really wonderful people."  
Q: When you aren't helping out with Fleet Feet Sports Fox Valley programs, what can we find you doing?
A: "I enjoy cooking & gardening, and nothing makes me happier than time spent with friends and family. A cookout followed by a campfire is a like Heaven on Earth to me."
Get to know Jennie, our mentors & pacers, and fellow WalkFIT participants, beginning April 5 with our Spring Session. 
Click here for more details about WalkFIT and to sign up!