Welcome to a Summer Series we started on a whim!
At Noon every Tuesday at the store (3404 W College Ave, in Appleton), Owner Jeremy Schapiro shares information and tips about the newest technology and tools on the market. It's FREE and only 30 minutes, but worth your time. Sometimes we get two attendees, sometimes ten--so plenty of time to get your specific questions answered.
Bring your bag lunch. We'll provide water and dessert.
Line-up for the rest of the Summer:
July 27: Compression -->

Did you know some compression socks can actually restrict blood flow & have no venous health benefits? Yikes! Not ours...find out about the many benefits of compression and what you should be looking for in a quality brand.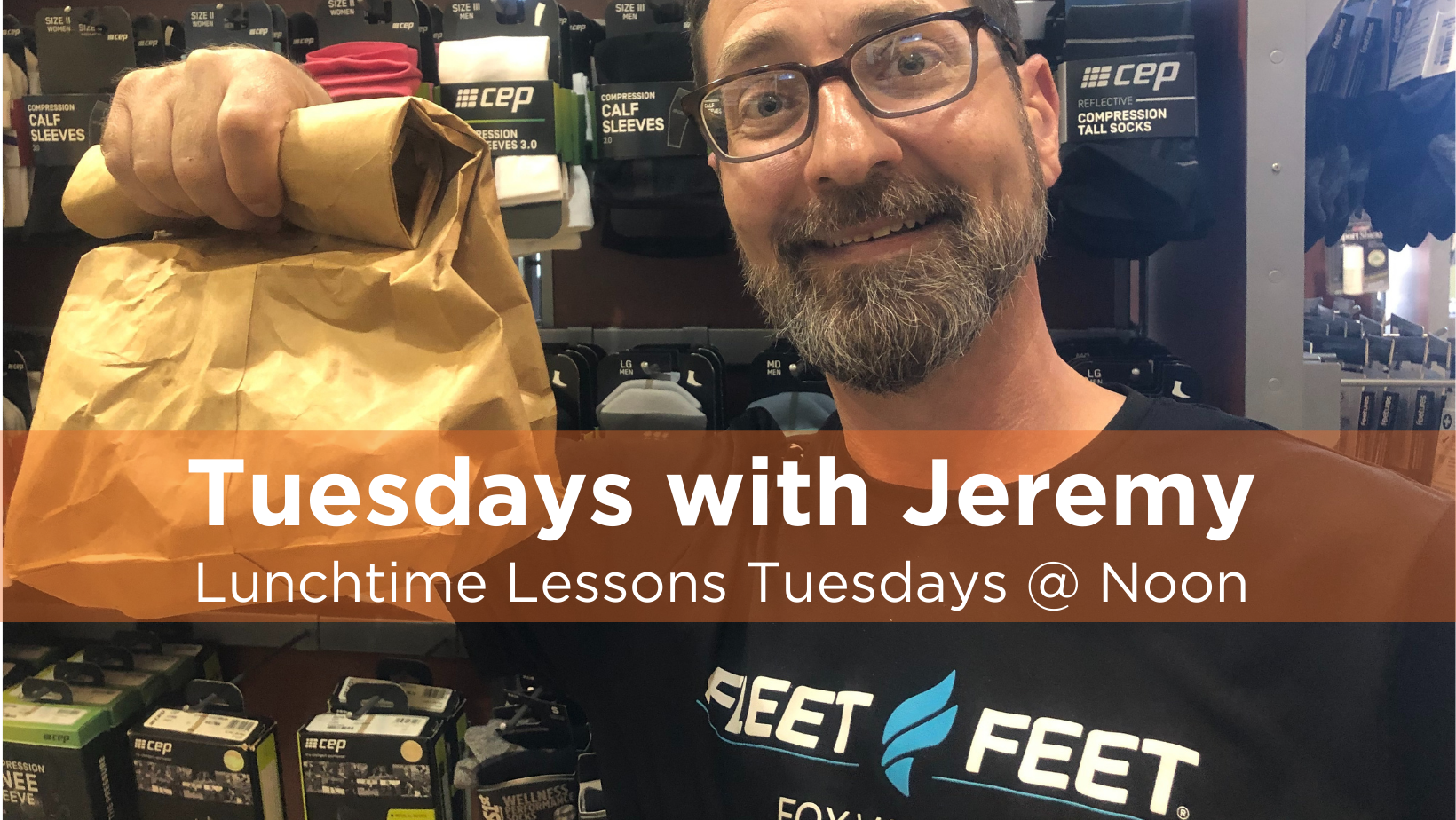 August 3: Hydration on the Market -->

Even the slightest levels of dehydration can have a big impact on your performance. Come learn about on the importance of frequent hydration during your workout & how each brand differs. It's never too late to make a race strategy. And yes, there will be sampling!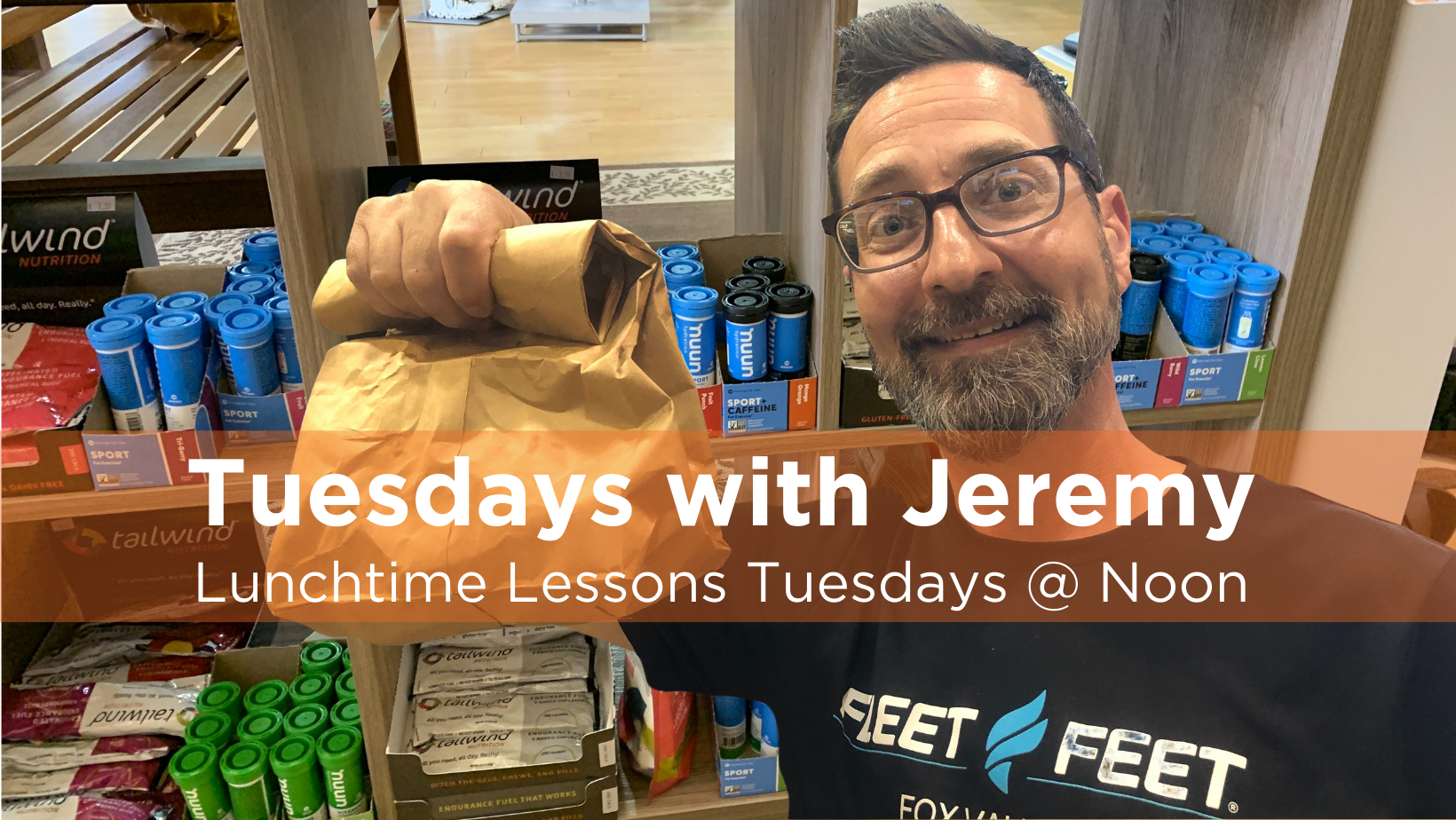 August 10: Hydration Vests -->

Wonder whay everyone is suddenly runnig in a hydration vest? Come check out the styles we offer, learn the key bells and whistles and how to find the best fit for YOU. Be ready to try-on several different styles of vests.
August 17: Percussion Massagers -->

Hypervolt. Power Plate. With so many percussion massagers on the market how can you determine the best one for you? And are they actually better than other massage tools out there? Learn how to maximize their use for you!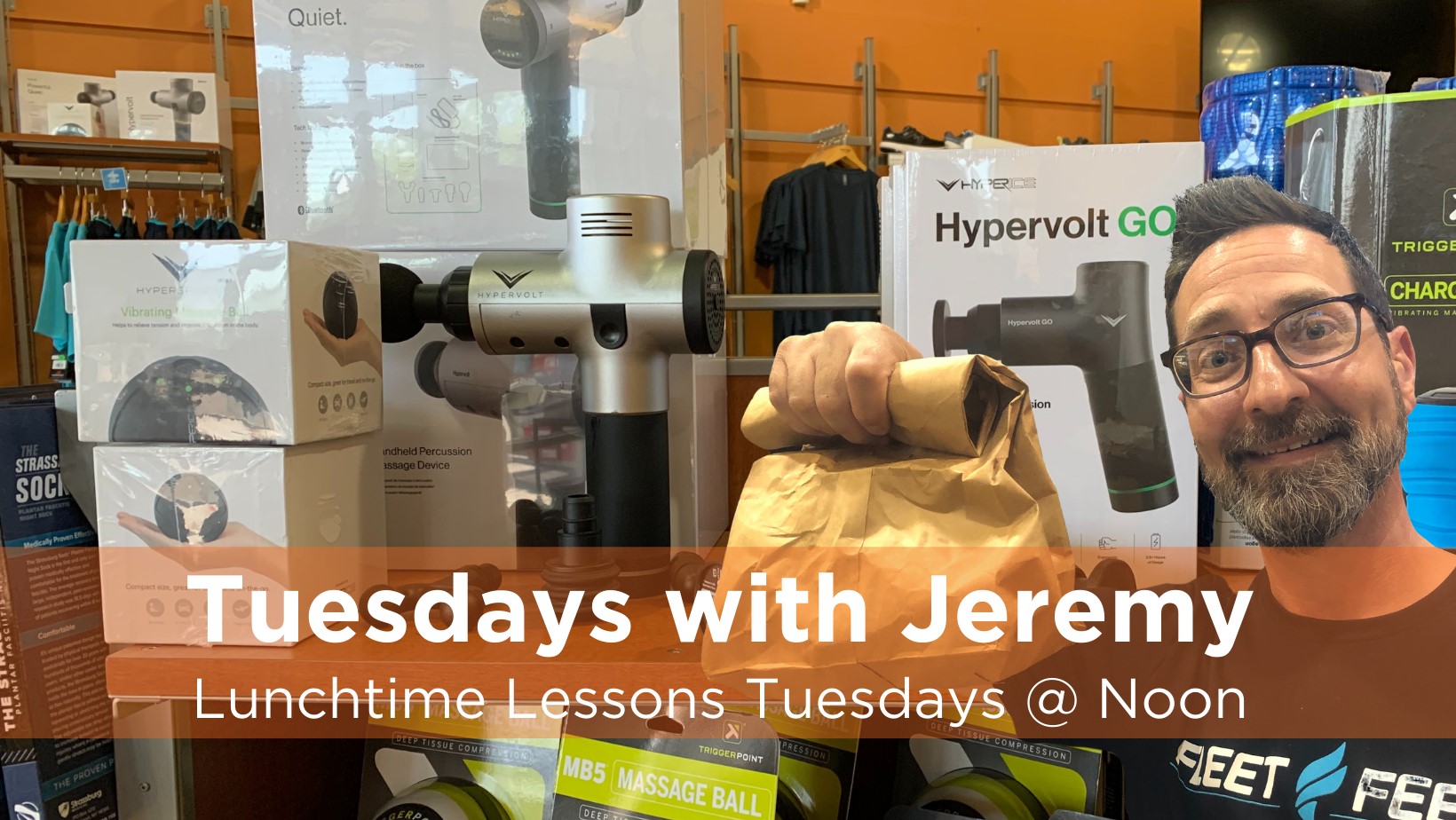 August 24: What's New in Shoes -->

Carbon. Nitrogen-infused foam. Mixed foams. Are these new foams actual more responsive? Will I get faster? Come test-drive many of the new shoes on the market hear about the highlights. Plus, get a glimpse of what else is on the way!

August 31: TBD
Got something you want to hear more about? Send us a suggestion!