Let's be honest, things are hard. There's a need for a little extra comfort these days. We're here to help! We've put together several gear bundles that can be shipped in a fancy Manilla Envelope anywhere in the US! Buy one for yourself, buy one for someone you're thinking about, buy one because they're each a SWEET deal and we could all use a special treat right now!
We've pulled together some of our favorite items for you or the person you are missing right now. These will be done in grab bag fashion so when you fill out the form there will be a few questions we will use to pull your bundle together.

Bundle 1: All Dressed Up and Feelin' Fine!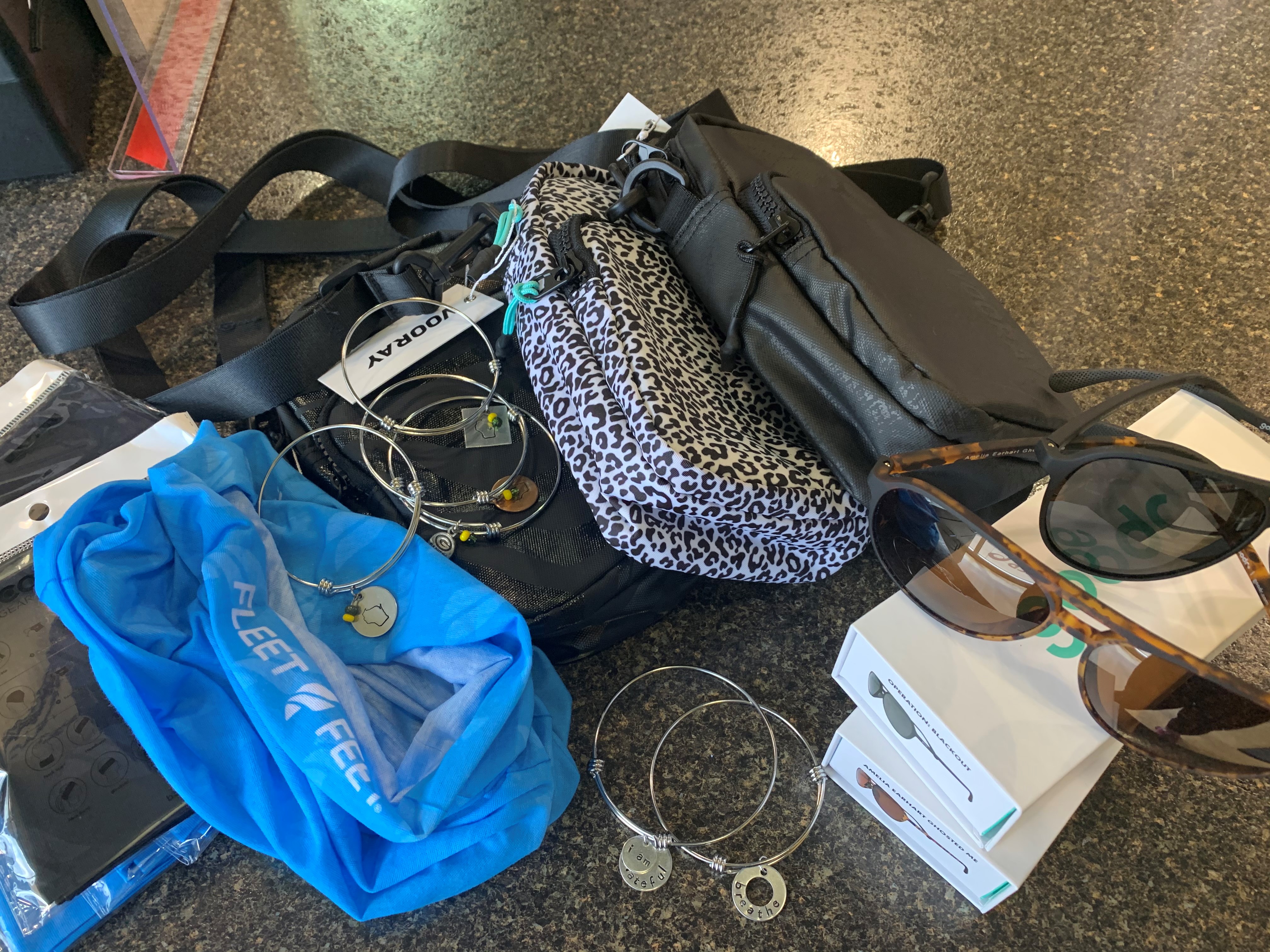 Includes: 1 pair of NEW! Mach G Aviator Goodrs, 1 Vooray Corecross Body (NEW! leopard, snake, or zebra print), 1 FF-logoed neck gaiter, and a locally made silver bracelet (GB packers default style). Value = $103 // Cost To You = $68.50 (price already includes tax)
Bundle 2: Creature Comforts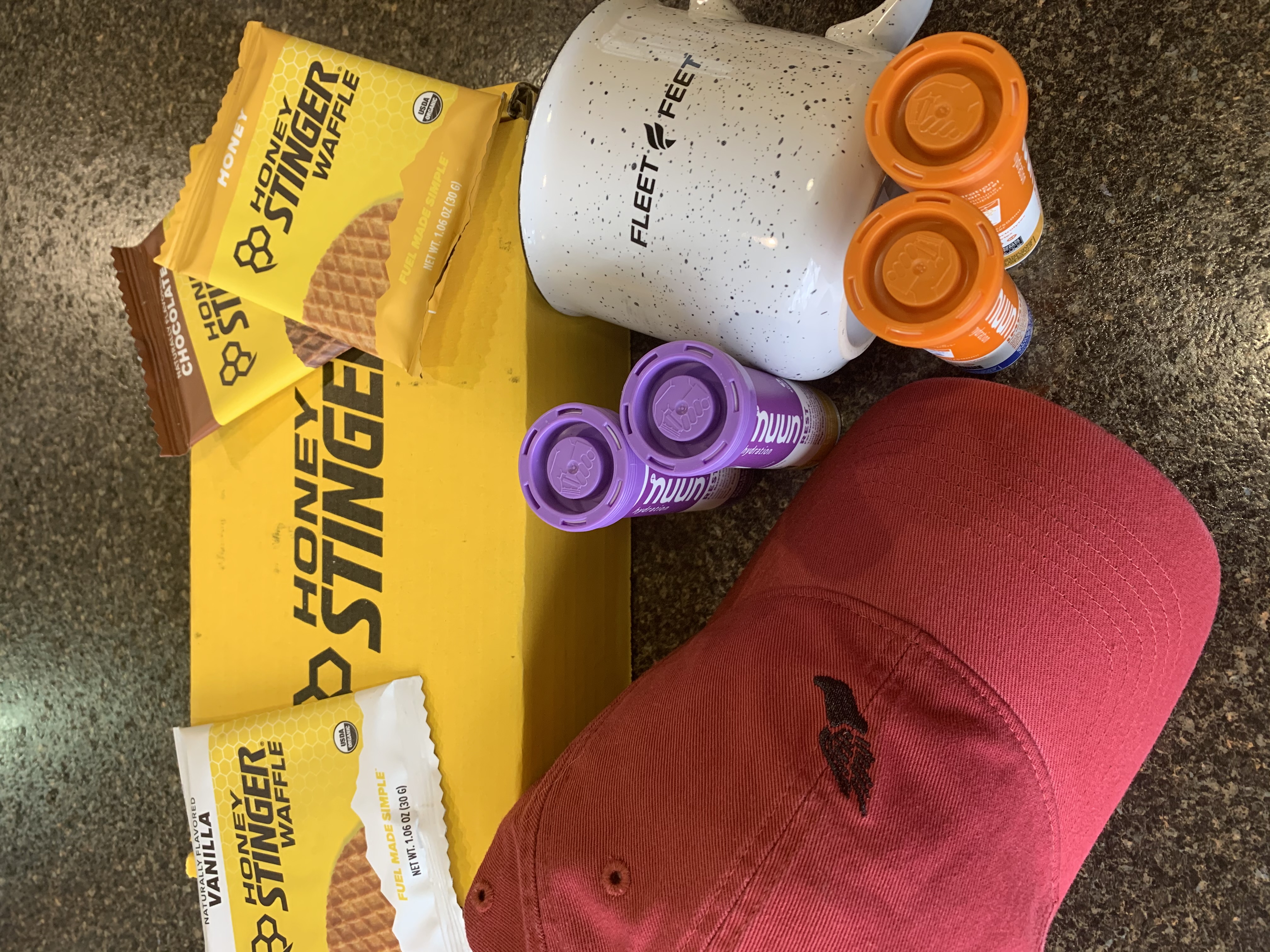 Includes: Honey Singer Waffle 15-pack (5 ea Vanilla, Chocolate, and Honey--not gluten free), 1 Brooks Run Happy hat, (Run Happy embroidered under the bill) 2 tubes of Nuun--1 Immunity and 1 Rest, and a FF-logoed ceramic mug. Value = $75 // Cost To You = $45 (price already includes tax)
Bundle 3: Fall Runs Are My Fave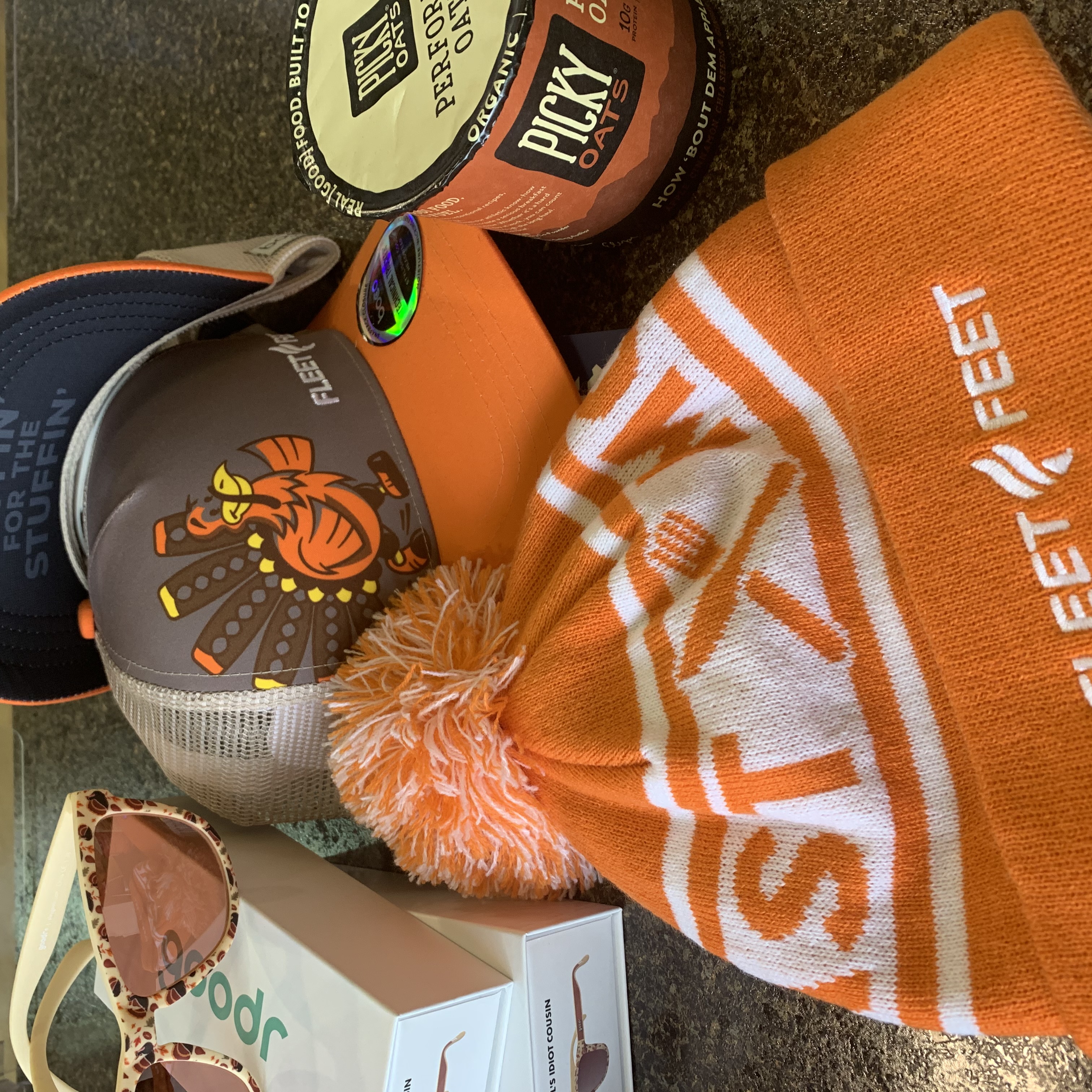 Includes: 1 pair Thanksgiving Goodrs with rose color lens, 1 FF-logoed "Feast Mode" pom pom hat OR 1 "Huffin for the stuffin" trucker, and a 1 apple cinnimon Pick Bars oatmeal cup. Value = $55 // Cost To You = $39.50 (price already includes tax)
Bundle 4: LET'S GO!!! (Nutrition Sampler Coming Soon)
______________________________________________________________________________________________________