SPONSORED BY: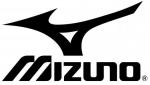 This August, Fleet Feet Sports and Mizuno asked the nation: Who are the runners that inspire YOU? We asked people from the Fox Valley to nominate the runners in their communities who are changing their own lives and the lives of others through the awesome power of running. We asked and you all answered!

COLE STOFFEL:
In second grade, Cole lost his teacher to brain cancer. He had to learn how to cope with loss, and was faced with the effects of cancer at a young age. He struggled for some time, and eventually turned to running to help cope. At 11 years old, after having participated in a number of 5K and 10K events, he decided he wanted to run his first half, which he did; raising more than $250 for the Snowdrop Foundation (an organization that provides scholarships for college bound pediatric cancer patients and childhood cancer survivors while raising awareness and funding for continued research to cure childhood cancer) along the way. He continued to run two more half marathons, and raised nearly $1000.00 and has since created his own event; Cole's Cancer Crusade. Cole has not only inspired his entire family to continue to run, he has inspired a community of children to run and be active for a cause near and dear to his heart, the Snowdrop Foundation.
___________________________
ROBERT & JACOB HERDA
This father-son duo started running 3 years ago. Robert wanted to find something that he could do with his son and have a bonding experience. Jacob had a stroke in utero and was born blind. After having a cornea transplant, he regained sight. Jacob is in a wheelchair, and diagnosed with Peters Anamaly. Robert was big into sports and wanted to do something with Jacob that the two of them would enjoy. Robert decided to try running with Jacob in a specialized chair. Once they started in 2013, they have not stopped. They have done 5k's, 10'Ks, and half marathons. Jacob (16) just recently became blind again, however when he is running with his dad, he feels free. He knows he is in a safe place and is his Dad's biggest cheerleader. The two of them are huge inspirations to many in our community; they have even started a running club and are working to get more kids with disabilities involved. The smiles and joy the two of them have while running (run in the winter months!) is a bond every father and son should experience. 
___________________________
GARY WONDRASH
Shaping young minds, feet first: That's the best way to describe Gary Wondrash. He's more than a coach; he's a teacher, husband, father, grandfather, and to many an inspiration. For more than 20 years Gary has helped fan the flames of individuals' love for running most recently as a Fleet Feet Ambassador, a Coach for the our summer Fox Cities Marathon Full & Half Training program and just this month as the Race Director and Organizer for the Tough Kid Challenge. 

In his day-to-day position, Gary is a physical education teacher in one of our local school districts. He organizes and runs a 6th grade track meet, which brings Gary's love of track & field to more than 400 6th grade students each year. He also runs an Olympic Day at his school. In what spare time he has, he also is a personal trainer. We love that he continues to encourage folks of all ages to be active, and have fun at the same time.
___________________________
Please join us on Thursday, Oct. 13 from 5:30-7PM at Fleet Feet Sports Fox Valley to honor our nominees. This is an evening to congratulate the nominees, gather with friends and celebrate the amazing Fox Valley running community. Email events@fleetfeetfoxvalley.com to let us know you are attending!