At Fleet Feet Fox Valley, we want to ensure that you meet your fitness goals without pesky pains and injuries standing in your way. That's why we host FREE pain & injury screenings in our store on a monthly basis with an experienced medical professional from right here in the Fox Valley.
Screenings are the second & fourth Thursday of every month. Call the store (920) 830-7867 today to schedule your FREE 15-minute assessment.
Meet our Partners:
Second Thursday of Every Month:
Peak Performance Physical Therapy & Sports Medicine


As an athlete herself, Kari Sturtevant, PT, OC
S understands the impact injury and illness can have upon one's physical and mental well-being. Kari "walks the walk and talks the talk" when it comes to being an avid and accomplished athlete having participated in numerous running races across the country.
A graduate of Marquette University, Kari has an insatiable interest for innovation and scientific research. She keeps up on the latest developments in the field by taking various continuing education courses – focusing on running and lower extremity biomechanics. Kari has earned her Doctorate of Physical Therapy from Massachusetts General Hospital Institute of Health Professions and most recently

published two chapters in the text book "Orthopedic Rehabilitation for the Athlete" - one of which specifically deals with returning to running after an injury.
Over the course of her 20 years practicing physical therapy Kari has established a thriving clinic which celebrated its 14th anniversary in 2015. Along with providing top notch physical therapy services, Peak Performance Physical Therapy & Sports Medicine also offers a variety of programs for the community, including The Running Clinic and the Peak Running Analysis, which Kari developed specifically for runners. Having her own practice affords Kari as much time with each patient as possible. Kari is passionate about returning patients to a normal lifestyle. She has a genuine interest in seeing her patients realize their physical potential.


Fourth Thursday of Every Month: Schubbe Resch Chiropractic & Physical Therapy
Injury Screening Highlights: Kinesiotaping, Functional Movement Screens, Active Release Technique (which we LOVE for athletes!), and Graston Technique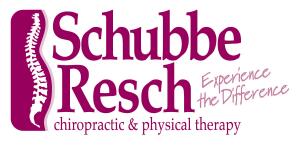 Nathan Zachor, DC, ACRB Level 1, GT, CKTP, FMS, enjoys helping families and patients of all ages to achieve their treatment goals. His patient focus is the conservative treatment of new or chronic soft tissue, nerve and joint conditions of the spine, arms and legs. Dr. Zachor's practice emphasis of chiropractic and rehabilitation provides each patient a more effective strategy to return to an active and healthy lifestyle.
Dr. Zachor's focus is the evaluation and conservative treatment of new and chronic musculoskeletal conditions resulting from repetitive strain, postural strain, work, sports and traumatic type injuries. His functional rehabilitation approach provides each patient with the most effective blend of chiropractic manipulative therapy (CMT), manual and instrument based soft tissue therapy, and physical rehabilitation to achieve better outcomes, higher patient satisfaction, and a faster return to daily activities.