At Fleet Feet Fox Valley, we want to ensure that you meet your fitness goals without pesky pains and injuries standing in your way. That's why we host FREE pain & injury screenings in our store on a monthly basis with an experienced medical professional from right here in the Fox Valley.
Screenings are the second & fourth Thursday of every month. Call the store (920) 830-7867 today to schedule your FREE 15-minute assessment.
Meet our Partner:

Third Thursday of Every Month: Schubbe Resch Chiropractic & Physical Therapy
Injury Screening Highlights: Kinesiotaping, Functional Movement Screens, Active Release Technique (which we LOVE for athletes!), and Graston Technique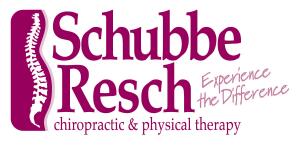 Nathan Zachor, DC, ACRB Level 1, GT, CKTP, FMS, enjoys helping families and patients of all ages to achieve their treatment goals. His patient focus is the conservative treatment of new or chronic soft tissue, nerve and joint conditions of the spine, arms and legs. Dr. Zachor's practice emphasis of chiropractic and rehabilitation provides each patient a more effective strategy to return to an active and healthy lifestyle.
Dr. Zachor's focus is the evaluation and conservative treatment of new and chronic musculoskeletal conditions resulting from repetitive strain, postural strain, work, sports and traumatic type injuries. His functional rehabilitation approach provides each patient with the most effective blend of chiropractic manipulative therapy (CMT), manual and instrument based soft tissue therapy, and physical rehabilitation to achieve better outcomes, higher patient satisfaction, and a faster return to daily activities.