We Exist Because You Run, and Bike, and Walk!
Hydration Stations are back for 2023! Starting Saturday, July 1, stations are up on Saturdays from 6:30AM-10:30AM through September 30. We look forward to seeing you out there at the following locations:

Apple Creek Trail: Off of Ballard Road, across from Shopko Express
Apple Creek Trail: At the Apple Creek Intersection with French Road
Newberry Trail: Near Banta Court under the College Ave overpass
NOTE: Rain or shine we've got you covered, but safety is our #1 priority! So when weather conditions are not safe for our volunteers, they pack up early.
Our Hydration Stations are offered in partnership with the Fox Cities Marathon & Appleton Parks & Recreation Department. While our volunteers are out at their stations, they are tracking usage data for the City of Appleton. The Parks & Rec. Dept has secured thousands of dollars in grant money to be used for trail updates and improvement as a result of partnership.
OUR HYDRATION STATIONS ARE SPONSORED BY:

Why I volunteer:
"Every person that stopped appreciated both the volunteers and Fleet Feet for providing the hydration. I loved talking to many of them about their walks or upcoming races... whether it was their first 5K, the NYC Marathon or the solo Door County Fall50. I can't wait to get back out there this summer (as a volunteer and recipient)!!" -Valerie
"I volunteer to spend time with my daughter & give back to the community at the same time. Meeting new people along the way is a bonus and having them be so appreciative makes both mine and Danielle's day!!" -Heather
"The Fox Cities area is filled with active people who are so friendly and have wonderful stories. I volunteer to hear some of their stories and to help them meet their goals for that day." -Carol
Our 2023 volunteer positions are open. If you have interest in volunteering, let us know!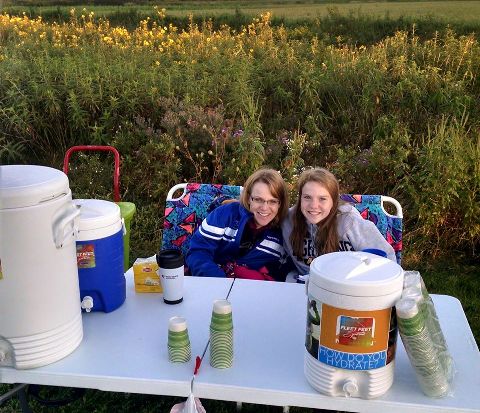 Apple Creek Trail Hydration Station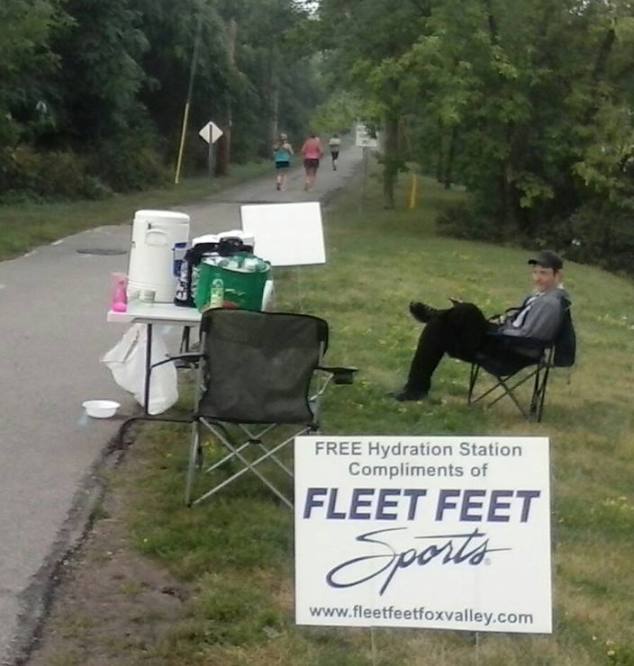 Newberry Trail Hydration Station