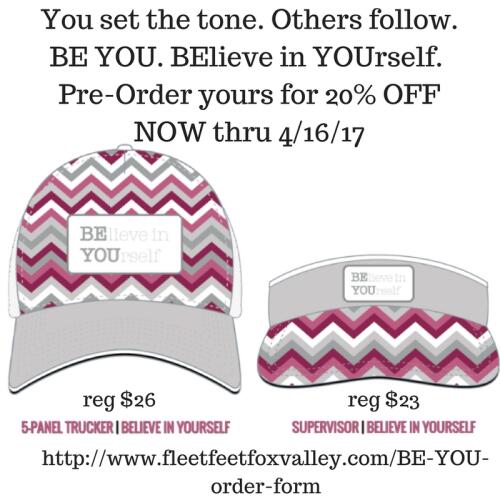 Fill out the form below to pre-order your "Believe in Yourself" trucker hat or visor! SQUEAL!!
All orders must be received by 9PM Sunday, April 16, 2017.
You will receive confirmation via email on Monday, April 17 that your pre-book was included in our order and another email when the items arrive in store. Any orders not picked up by Friday, May 5 will become available on the retail sales floor.
Sizing: Both items are adjustable. The trucker hat is an adjustable snap back and the visors are the wide-band elastic back.
Click HERE for other shopping promos currently going on in the store.