Watch for the next 10K training program in Spring 2013.
Time to graduate from the 5K distance to a 10K?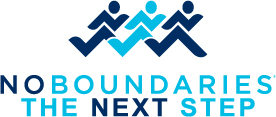 Signed up for the Bellin Corporate Challenge and not sure what to do next?
Register Now! Or read on for more info...
Annually more than 15,000 people participated in the Bellin Run 10K Run/Walk. Isn't time we added your name to that list?
Join Fleet Feet Sports for a 10-week coached training program that will get you prepared and safely to the finish line on race day!!
When: This 10-week Saucony-Sponsored program begins Saturday, April 7, 2012
Meets weekly on Saturdays at 8:00 AM at Pierce Park, in Appleton for a group workout
Goal race: Bellin 10K Run, Saturday, June 9, 2011 in Green Bay
Program participants will receive:
A weekly training schedule;

Coach-led workouts on the route on Saturdays;

A weekly email with training tips, nutrition and other educational information;

A Saucony long-sleeve moisture-wicking training top;

Shopping Specials at Fleet Feet Sports; and more!
Program Cost: Only $50 *does not include race registration
**This program is part of our Running PhD Series. If you have completed the No Boundaries program with us or can show proof of having completed a 5K prior to 4/1/12 you will qualify to be grand-fathered into the Running PhD Program.