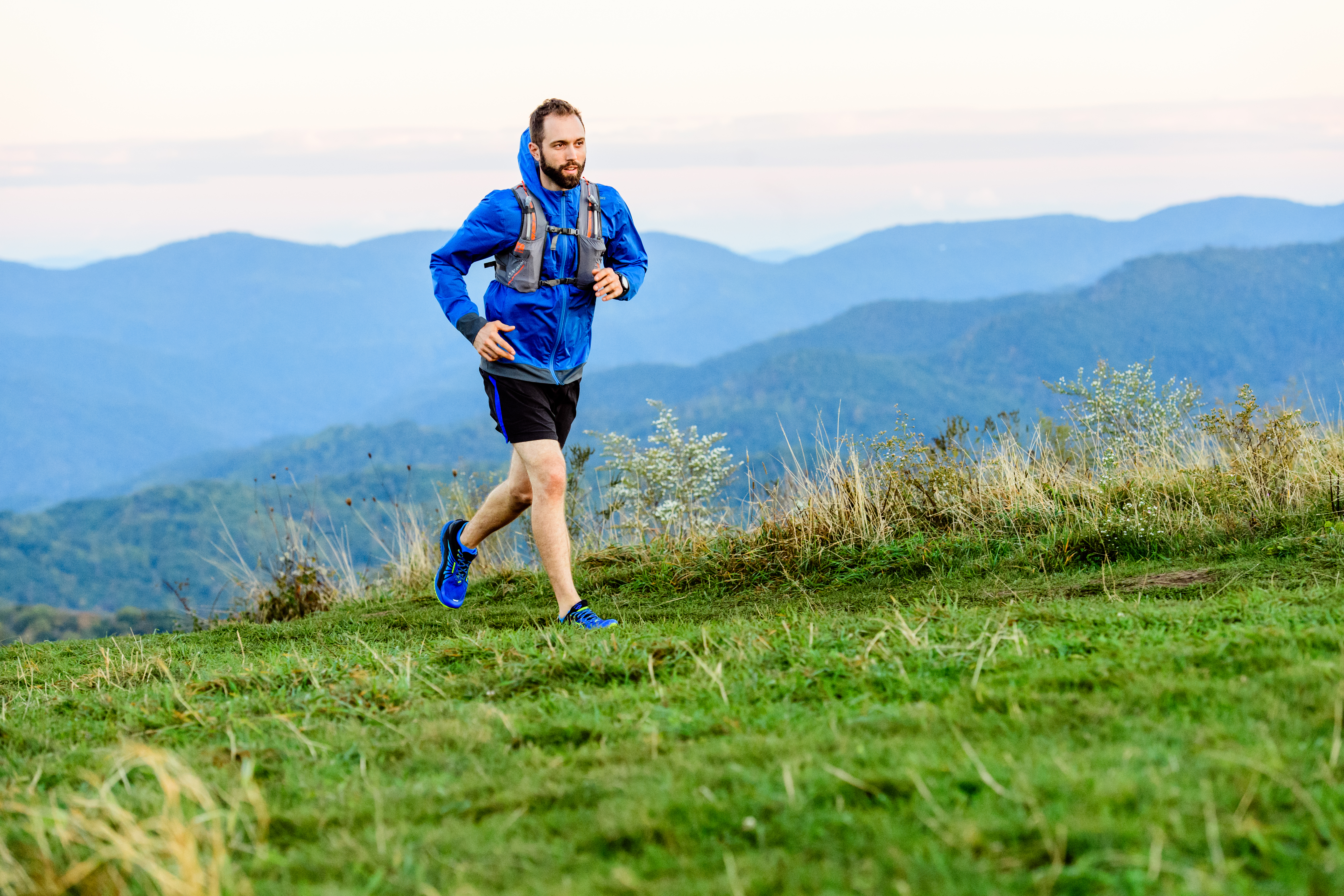 Back by popular demand Rock Runners Training Program. Our Rock Runners training program is a trail program designed to accommodate any runner, new and experienced trail runners are welcome. Trail running offers a fun challenge and is a refreshing way to get outdoors and explore nature. Although your pace may suffer a little off road, every step you take challenges your hips, quadriceps and calves, which helps improve balance, strength and foot turnover. The bonus: Because of the softer terrain, trail running offers a lower risk of injury than running on hard roads or paved paths. This program is designed to get you ready for a 11 Mile loop at The Huff 50K, there is an option for a 3 person relay as well. The trail is easy enough to be a good first-time trail course; technical enough to give an advantage to seasoned trail runners. Measure yourself against time, distance and Mother Nature! This will be a 11 week program with 9 weeks of guided group runs due to holidays. We recommend being able to run 4 to 6 miles comfortably at your desired pace on the road or treadmill before taking part in this program. We will visit and have planned field trips to several Trails in Northeast Indiana in or near Fort Wayne. Chain of Lakes, Fox Island, Lindenwood Nature Preserve, Franke Park....just to name a few. 
This program will be guided by Fleet Feet's RRCA Certified coaches. We are also lucky Dr. Shannon Nierman, and accomplished Ultra and Ironman Runner helping coach and mentor our group.
Important Dates: 
Season Starts: October 9th, 2019
Season Logistics: Tuesdays at 6:00 pm at Fox Island or Franke Park, Saturdays at 7:00 am at Chain O' Lakes (there is the potential the trail head will change on occasion to offer variety, time is also subject to change depending on light availability)
Goal Race: 11 Mile loop of The Huff 50K
Everyone who completes this program (attends 75% of the group workouts) will earn a special Fleet Feet Running Club Rock Runners 
What to expect at weeknight workouts?
The focus of the weeknight workouts is to work on our speed and power when running. Building a speed workout into your training is important. You work different muscle groups (fast twitch vs. slow twitch muscles), build endurance in your legs and lungs, and it helps keep our workouts from getting stale. We'll cover a variety of workouts such as Speed Repeats, Fartleks (Swedish for 'speed play'), tempo runs, etc. We focus on pace and effort during these workouts. Below is an example workout:Welcome/Announcements/Find your pace groups
Welcome/Announcements/Topic of the week/Find your pace groups
10 min warm up easy jog
4 x 5 min at tempo pace (75-80% of maximum effort) with 90 sec recovery jogs in between
5 min cool down recovery jog
Optional stretching with the group
What to expect at Saturday Long Runs?
The Saturday Long run focus is on time on your feet. We use the long run to build up our endurance so that we can finish our distance races healthy and happy! Overall, these long runs should be at a very easy pace. We don't want to race through the long runs because it will ultimately come to us feeling like we've 'raced' every weekend - our bodies will be tired and it increases the likelihood of injury. You can expect your Mentors to lead the way and help set the pace. These long runs are fully supported with a Key Drop, Water and Nuun (electrolyte drink), turn-by-turn directions, and access to your Coaches for questions, advice, etc. We're also going to have opportunities to run portions of the course so that we'll be ready on race day!
Saturdays will also be demo days, we'll be bringing our favorite products out to the trails for you to try out.
What is included in the program?
Access to expert coaching and encouraging mentors
A training plan that also includes workouts for the days you do not have a group workout
Weekly newsletters going over the week's workouts and focus
Info sessions including but not limited to good form, foam rolling, nutrition, etc.
Access to a closed Facebook group to interact with the other participants and coaches
Special store discounts just for Fleet Feet Running Club members
A Fleet Feet Running Club shirt
Rock Runners Patch
Exclusive product demos
Have questions? Reach out to Kevin, our training program coordinator, at kevin@fleetfeetfortwayne.com
Program Start: Tuesday, October 15th, 6:00pm
Program Schedule: Tuesdays and Saturdays through December 28th
Program Fee: $85 excluding race fee
Description: Get ready to kick some dirt, escape the noise, and tackle some inclines with this trail running program designed for those looking to take the great outdoors in stride.