Join the tens of thousands of people who challenge themselves every year to the fastest growing distance race in the country – the half marathon. This terrific 13.1 mile distance is challenging and achievable. Our programs target runners, and run/walkers. Our exceptional coaching staff will lead you in your training. Pace groups, speed-work, and specific training plans will enable anyone who can currently run 3 miles comfortably to finish their first half marathon or improve over previous performances.
TRAINING BEGINS: TUESDAY, JULY 11TH, 2017
TRAINING ENDS: SATURDAY, SEPTEMBER 30TH, 2017
TRAINING TAKES PLACE AT: FLEET FEET SPORTS FORT WAYNE, 5661 COVENTRY LANE FORT WAYNE, IN 46804
TRAINING DAYS AND TIMES: EVERY TUESDAY AT 6:30 PM & EVERY SATURDAY AT 7:00 AM
PROGRAM PRICE: $65
WHAT IS INCLUDED: 
12 WEEK TRAINING CALENDAR W/ WORKOUTS PROVIDED 
CORE AND STRENGTH TRAINING WORKOUTS PROVIDED
2 GROUP TRAINING SESSIONS A WEEK
DEDICATED SUPPORT & INDIVIDUAL ATTENTION FROM RRCA CERTIFIED RUNNING COACHES
INFORMATION CLINICS 
A GOOD FORM RUNNING CLINIC SPONSORED BY NEW BALANCE
POST RUN REFRESHMENTS
A WEEKLY TRAINING NEWSLETTER
ACCESS TO A MEMBERS ONLY CLOSED FACEBOOK PAGE
A 20% DISCOUNT FOR YOUR FIRST 2 WEEKS IN THE PROGRAM
Informational meetings about this program will be held Monday, June 26th and Wednesday, July 5th at 6:30 PM - 7:30 PM at Fleet Feet Sports Fort Wayne. Swing by to meet the coaches and learn about the program.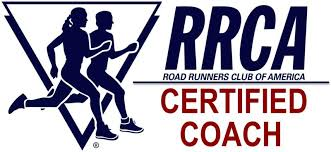 Program Start: July 11th 2017 at 6:30 PM
Program Schedule: Tuesday's and Saturday's through September 30th 2017
Program Fee: $65 excluding race fee
Description: Half-Marathon Training is a 12-week run/walk program to progress beginners as well as intermediate runners to successfully complete the Fort 4 Fitness Half Marathon. You may have a different half marathon in mind and we'd love to help you train for that as well. Whether it's your first or fifteenth long distance event, we promise you will learn new things, meet new people, and have fun along the way to meeting your goals!