In accordance with CDC recommendations on helping prevent the spread of COVID-19, we are temporarily suspending our in-store experience.
To keep you going, we've developed a touch-free virtual fitting process for your next shoe purchase. Schedule your next fit, virtually. Let's stay connected and let's keep running.
Reserve a time slot below. We will text you confirmation with the time of your appointment, the name of your Outfitter and link to a secure Zoom video conference. We appreciate your understanding with this fluid situation and uncertainty as we work to keep you, our employees, and the community safe and supported. Stay well.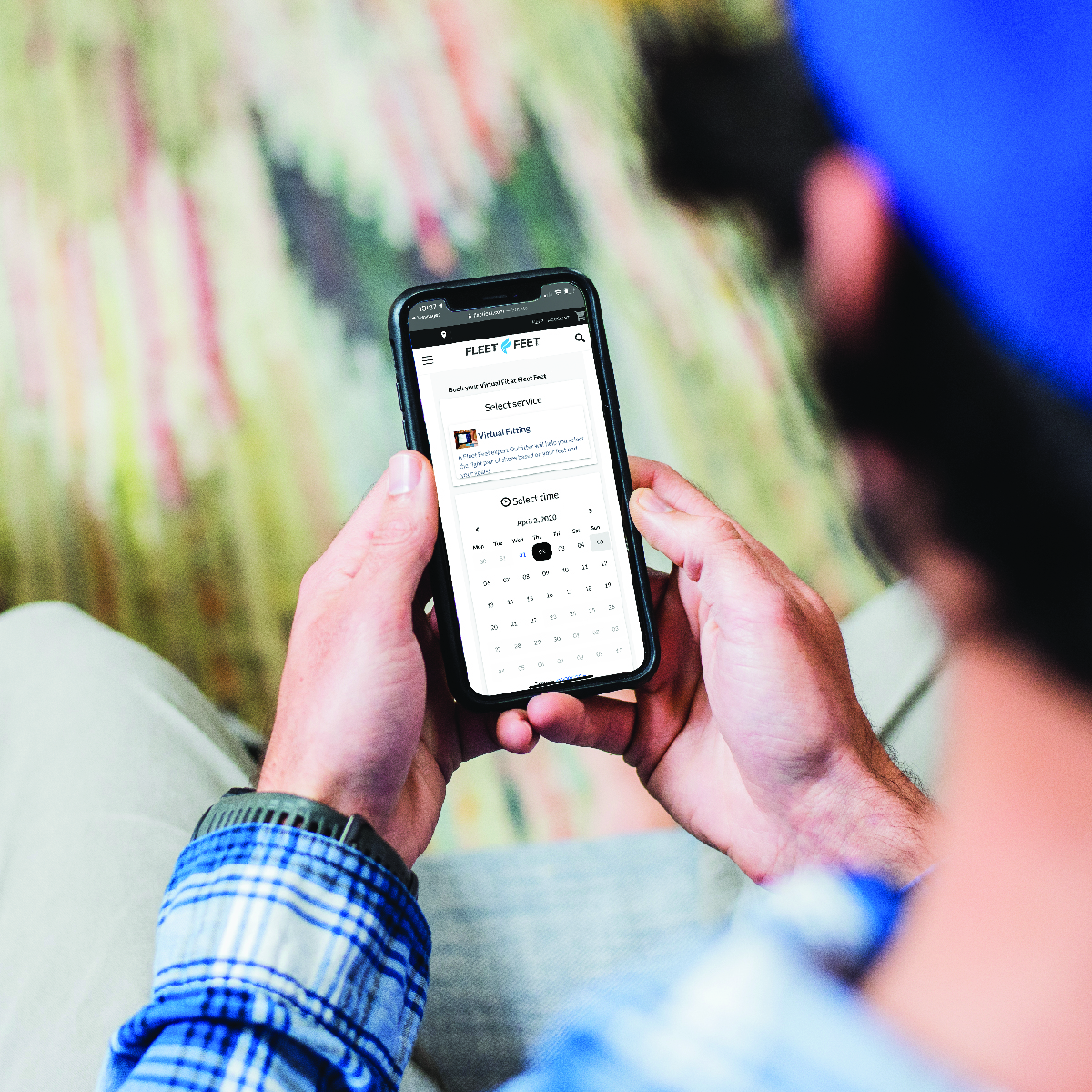 Here's how it works:
When it's time for your appointment, just click the link and you'll be linked in with your Outfitter. You may have to wait while the Outfitter links you in to the conference. You do not need a Zoom account or the Zoom app. If you do, it'll automatically launch the app. If not, you'll just use the internet browser on your phone.
If you've never used Zoom, the app works like any other video chat like Facetime or Google Hangout. It's going to request access to your phone's microphone and camera, so please allow that otherwise your Outfitter won't be able to see or hear you, and that would be no fun.
What you'll need: Basically just you and your bare feet. If you have your current running, walking or fitness shoes and orthotics, have those handy, too.
We ask that you have enough space to walk 10 feet away from the camera and back as part of the barefoot assessment.
In the event one of our WiFi networks flakes out and we lose connection, we'll call you. See you soon.