JOIN US IN A 31 DAY CHALLENGE TO KICK OFF THE NEW YEAR AND FORM HEALTHY & LASTING HABITS!
Everyday we will aim to walk or run 1 mile & drink 2 liters of water. Then, we'll slowly build on those habits with additional daily goals. We'll start slow and by the end of the month you'll have a solid foundation of healthy habits. By January 31st you'll be:
- Moving your body everyday!
- Hydrating and nourishing your body with H2O.
- Building a strong core, arms, and legs.
- Having mindful moments by taking 10 minutes out of your day to stretch and meditate.
- Thinking about ways to adjust or build different healthy habits into your life through Self Reflection Sunday.
GET YOUR FREE CALENDAR HERE: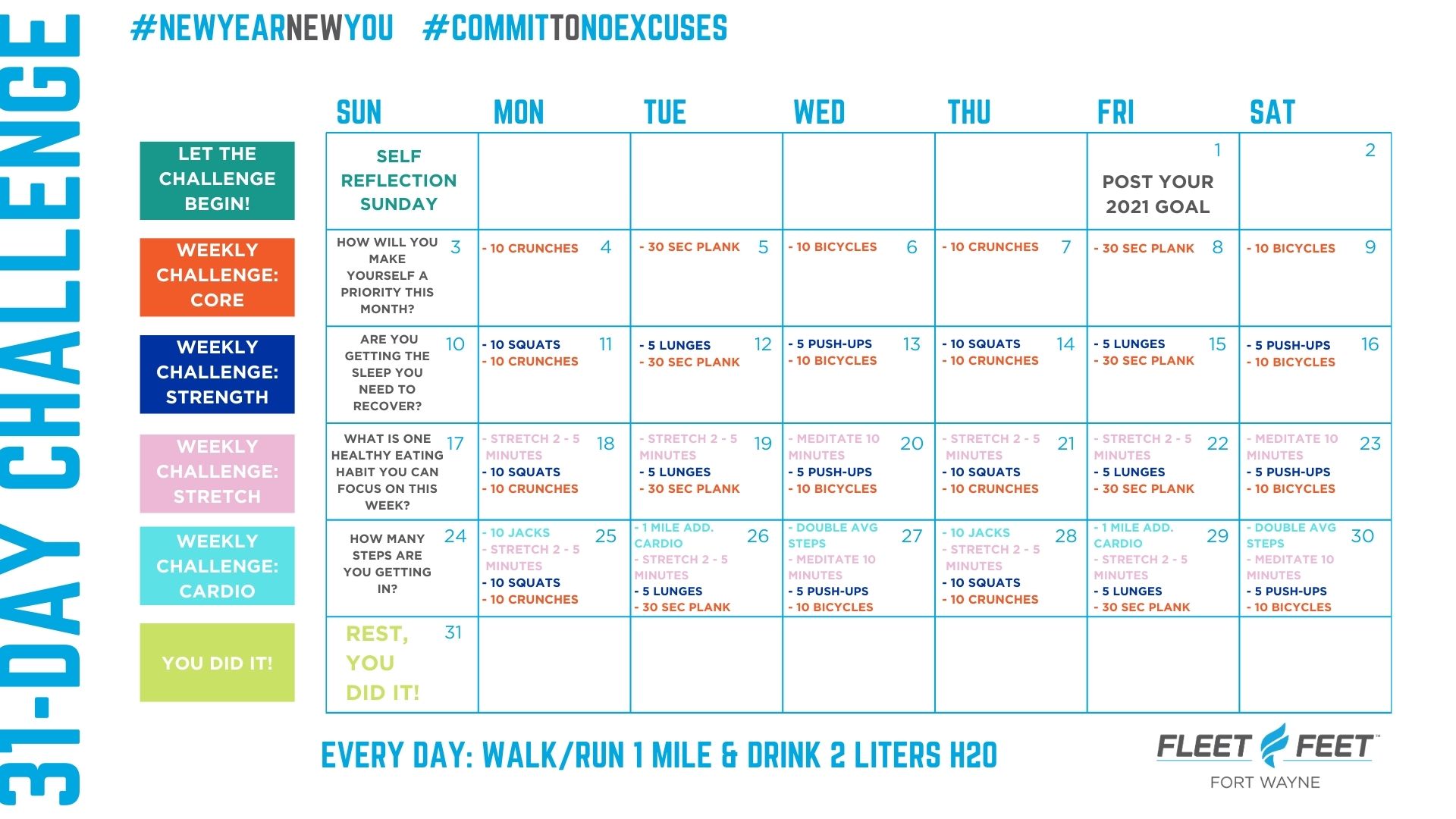 Participate with us on our Facebook or Instagram page! Post weekly and tag #fleetfeetftw to be entered into our weekly giveaway for new workout gear. We'll also be posting tips to stay on track and doing Self Reflection Sunday along with you!
CHEERS TO A NEW YEAR. You've got this!