Pi Day Fun Run: March 14th at 6:00 PM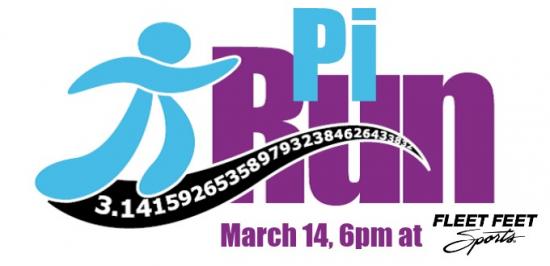 Join us for a 3.14 mile run or walk and afterwards stay for a Pi Day celebration! 

Our Pi Day Fun Run includes after run refreshments including pizza pi's and pie pi's. We will also be having Pi trivia where you will have a chance to win prizes! This is a free event perfect for the whole family. 

Note: This is a fun run so there will not be chip timing, or awards for times.