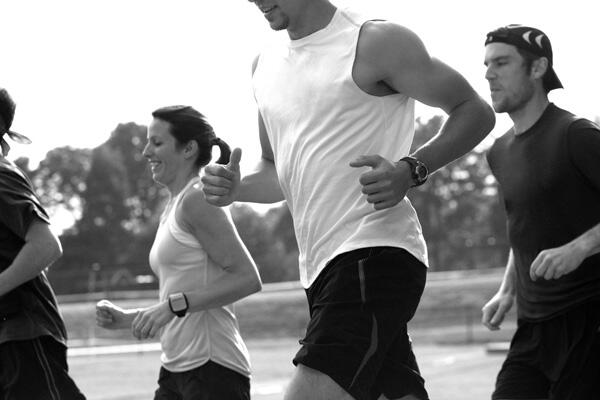 Join us for the Half Marathon Training that begins on June 28th! Registration closes on July 7th.

Join the tens of thousands of people who challenge themselves every year to the fastest growing distance race in the country – the half marathon. This terrific 13.1 mile distance is challenging and achievable. Our programs target runners, and run/walkers. Our exceptional coaching staff will lead you in your training. Pace groups, speed-work, and specific training plans will enable anyone who can currently run 3 miles comfortably to finish their first half marathon or improve over previous performances.

Program includes:
•12 week program
•twice-weekly coached group runs (Tue/Sat)
•technical shirt
•on site coaching from our certified coaches
•team support and encouragement
•educational clinics by our coaches and partners
•free injury screening
•post run refreshments
•weekly training newsletter
•special in-store discounts during program

Our 12-week 500 Festival Mini Marathon training program, costs $65 (a $75 value), is scheduled to begin on Saturday, June 28th from the store. Twice-weekly coached group sessions will continue every Tuesday at 6:30 p.m. and Saturdays at 8:30 a.m., all from the store. The program lasts 12 weeks, ending with the last group training run on Thursday, September 25 and the goal race on Saturday, September 27 at the Fort 4 Fitness Half Marathon in Fort Wayne.

Find out more about the Fort 4 Fitness Half Marathon and contact us for more info!