In 2014, Russ Kozar took a leap (or maybe even a run) and joined the Fleet Feet Sports team. In April 2017, he packed up and moved 2,000 miles away and opened his very own Fleet Feet Sports in Fort Myers, Florida. 
Get to know Russ a little better as he answers questions about Fleet Feet Sports and about his personal running journey!
Fleet Feet Sports Fort Myers is dedicated to becoming Fort Myer's best resource for fitness and #RUN239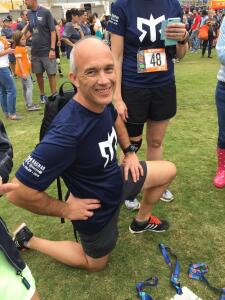 What is your mission statement?
To stimulate a healthy living lifestyle in Fort Myers and the surrounding communities by being a resource hub for the anything fitness related. From the youngest to the oldest, no matter what your current abilities are, we want to help everyone on their journey in any way we can.
Why are you passionate about Fleet Feet?
I was a customer of Fleet Feet before coming to work with them; the customer service was unbelievable. The energy of the store and staff made me want to be around it all the time. I love being able to have a lifelong impact on every customer we help get out there and get moving.
What is Fleet Feet and why is it different?
Fleet Feet is not just a running store, but a community resource center for everything fitness related. It is a place for every BODY to come and feel connected to the community no matter what their abilities are. 
"I love interacting with the customers and listening to what they are passionate about. I get to build that relationship with them and be their trusted advisor when they need it."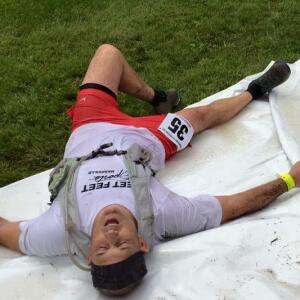 Why did you start running?
To relieve the stresses of my job (a land far, far away from Fleet Feet)
How many races have you run?
Over 60
How many miles do you run a week?
35-50
What is your biggest tip for those just beginning a new fitness routine?
Before you even start, ask yourself what you want to achieve and why you want to start this new journey. Then, start slow, build a base, and listen to your body. If you need a day off even though it's not a rest day, take it. Staying injury free is the key to consistency. Partner with a friend to keep you both accountable.