Amy is our Training Programs Coordinator and a certified RRCA running coach. Over the course of her three years at Fleet Feet, she has had the opportunity to coach each of our 5k, 10k, and Half Marathon groups. She began running about nine years ago and quickly discovered her love of running and sharing that joy and knowledge with others! She has experience racing in the 5k, 10k, 15k, Half Marathon, and Full Marathon distances. She is honored and grateful to have been given this opportunity to help others in our community reach their fitness goals through Fleet Feet's Training Programs. There is great satisfaction and joy in helping someone else learn something new and achieve a dream or achieve something they did not think was possible. When not at Fleet Feet as a coach or Fit Specialist, Amy stays busy with her husband and five sons.
---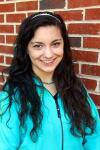 Em moved to Fort Mill in December 2014 after graduating from the University of Wisconsin La Crosse with a degree in English Literature and a minor in Spanish. Always the athlete, Em competed in swimming for 16 years before an injury to her shoulders moved her to start running in 2011. Em joined the Fleet Feet team to begin gaining more knowledge on running health and lifestyle. She hopes in the future to help meet not only her own running goals, but to help others that she coaches with Fleet Feet meet theirs.
---
Todd moved to Fort Mill, SC in 2013 after retiring from the Army. He was born and raised in Iowa and was active in sports, particularly track and cross country.  Todd's love of running continued throughout his 25 year career in the Army and expanded to road races of all distances.  He also began cycling and found it to be a great method of cross training.  Running has always been a good way for him to relieve stress while also fueling his competitive spirit. Todd initially joined the Fleet Feet Fort Mill team as a running mentor.  His enthusiasm for helping other runners achieve their goals, along with the enjoyment of being part of the Fort Mill running community, led to an expanded role with Fleet Feet by becoming part of the staff in October 2014.  
---
Clif 
started running cross country in high school many years ago. He continued to run, off and on, until his wife helped to convince him they should run a half marathon in 2009. They have been running inseparably ever since. In the following years, Clif has completed two marathons, double digit half marathons, with a few 10ks and 5ks thrown in along the way. He has run with multiple training groups and joined the Fleet Feet Fort Mill group in the spring of 2016 and has mentored multiple sessions. Clif became a certified RRCA running coach in December of 2017, and now looks forward to many miles helping other Fleet Feet Fort Mill runners maintain and meet their running goals. 
---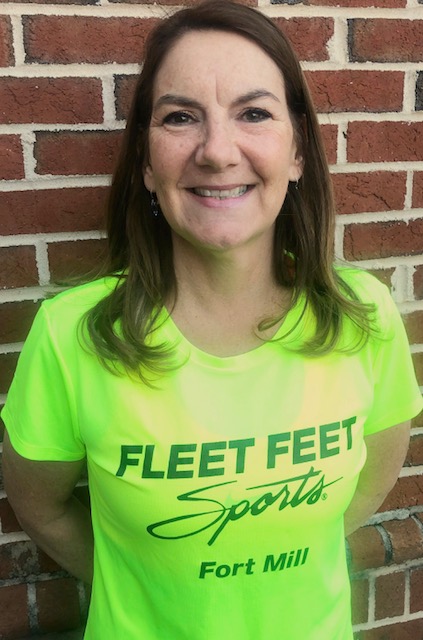 Bonnie is originally from Ohio and moved to the Carolinas about 11 years ago. She started running 4 years ago because of a choice fortune cookie that read "When you think you are too old to do something, that is the time to do it." She had always tried to "learn" how to run on her own and frequently gave up because she could not find the proper motivation to keep going. By joining the Fleet Feet Fort Mill Training Program she instantly fell in love with the camaraderie and accountability of group runs. In 2017, Bonnie became a certified RRCA coach because she wanted to be able to share her experiences as a runner and get to experience the joy of watching others accomplish goals while living a happier, healthier lifestyle. When Bonnie isn't running she works as a Controller in Charlotte. She also enjoys reading, cooking and spending time with her family.
Program Start: Training Programs Year Round
Program Schedule: Tuesdays at 6:30 pm and Saturdays at 7:30 am
Description: We have a fantastic and fun staff of certified running coaches to help you get across the finish line! Meet them here and then come run with us!