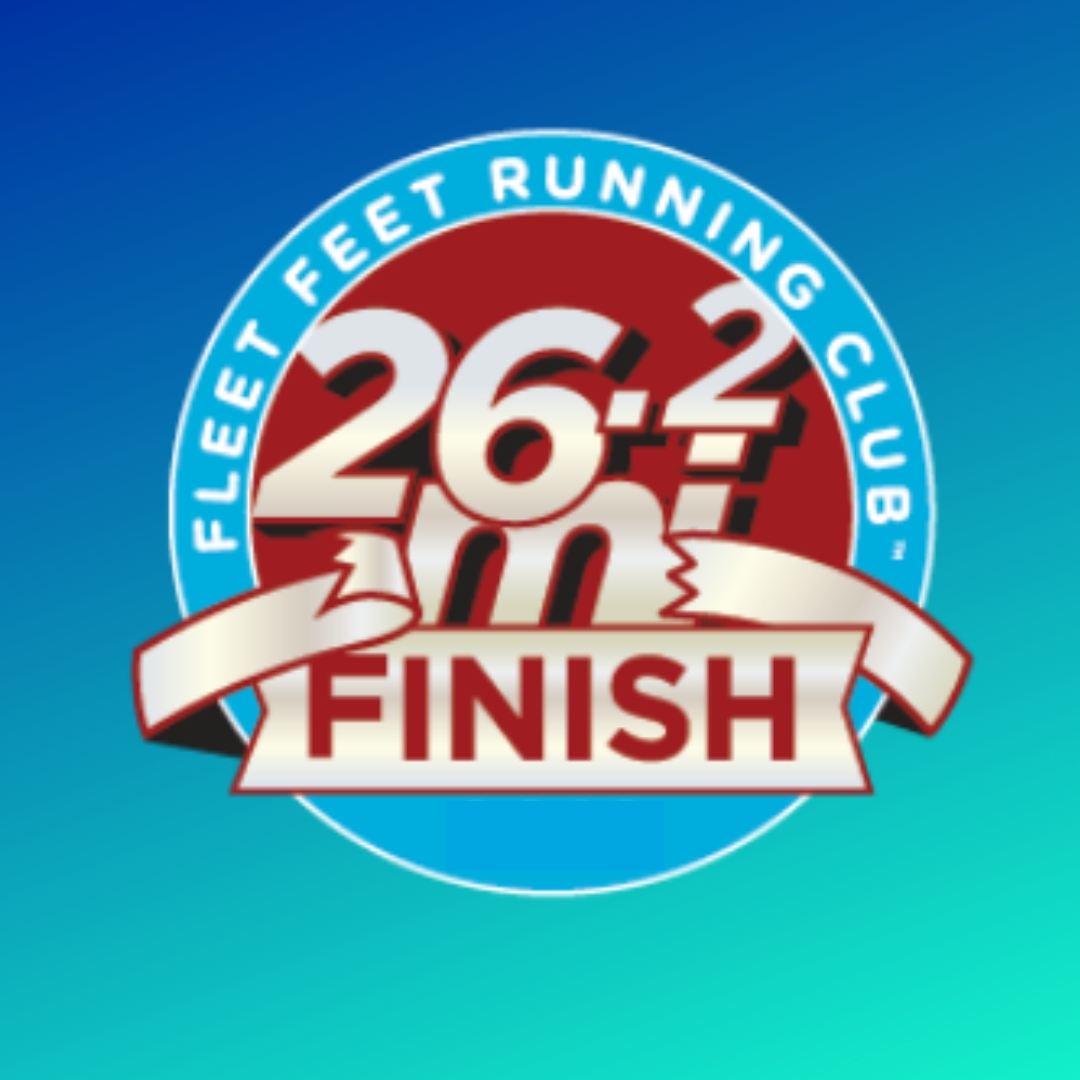 MISSION: MARATHON v.2023
Join the thousands of people who challenge themselves every year to one of the fastest growing distance races in the country – the FULL MARATHON. This impressive 26.2 mile distance is challenging, but achievable!
This new mission at Fleet Feet Fort Mill is a 16 week, RRCA certified coached program that prepares you both mentally and physically to run 26.2 miles. You will receive instruction at all group runs, weekly emails from your coach with important tips, and a training calendar.
This program will focus on gaining endurance and how to properly prepare for the marathon distance for the first time or for a repeat attempt! Train with an experienced coach and mentors and a motivating group of runners with the same goals as you!
(Participants must be able to comfortably run 6 miles before committing to this program.)
For the culmination of your Mission: Marathon training, choose the fall marathon that best fits YOUR calendar!
Our training will culmintate on Sunday, November 5, 2023 at the City of Oaks Marathon in Raleigh, NC, BUT you can choose the marathon that fits YOUR schedule! Other fall marathon suggestions include: Marine Corps Marathon on Sunday, October 29, Charlotte Marathon on Saturday, Novemer 4, and/or the New York City Marathon also on Sunday, November 5, 2023. The Kiawah Island Marathon also takes place a few short weeks later on Saturday, December 9, 2023!
Join us for our FALL TRAINING OPEN HOUSE, meet the coaches. check out the group, and see if you want to join us all season long! We will go out on a group run at 6:30pm!
MISSION: MARATHON v.2023
FULL MARATHON FALL 2023 TRAINING begins July 18, 2023!
FAQ:
What / When is the end-of-season full marathon Goal Race?
City Of Oaks Marathon - Raleigh, NC - Sunday, November 5, 2023
Other Fall Marathon goal race suggestions include:
Marine Corps Marathon - Washington, D.C. - Sunday, October 29, 2023
Charlotte Marathon - Charlotte, NC - Saturday, November 4, 2023
New York City Marathon - New York, New York - Sunady, November 5, 2023
The Kiawah Island Marathon - Kiawah Island, SC - Saturday, December 9, 2023
What are the Program Dates?
July 18, 2023 - November 5, 2023
When are Group Training Sessions?
Every Tuesday Night & Every Saturday Morning
When is the First Group Run?
Tuesday, July 18, 2023
OPEN HOUSE at 6:00 pmGROUP RUN at 6:30 pm
Where do we meet?
All practices will meet at Fleet Feet Fort Mill, unless otherwise noted.
When is Gear Up Day?
Registered participants can join us for Gear Up Day Savings on the first Saturday practice!
What is the Registration
price?
$150 for 16 weeks of training
As part of the
MISSION: MARATHON v.2023

Fleet Feet Running Club, participants will receive the following:
A 16 week full marathon training program with a calendar of workouts provided to you.
GEAR UP DAY 20% off SAVINGS!
Dedicated support and individual attention from your Coach and Mentors
2 Group training sessions per week
FFRC exclusive rewards
Information clinics on topics such as heart rate training, injury prevention, nutrition, and more.
Advice from local medical professionals!
Accountability for your participation from your Coach and Mentors.
The camaraderie of others like you with the same goal!
It is strongly suggested that participants have Half Marathon racing experience and are able to comfortably complete an 8 Mile Long Run prior to joining this full marathon training group. Recommended weekly distance prior to start of program is 20 miles per week. Training Long Runs will begin at 8 Miles.
Questions? Email Coach Amy Brown at amy.brown@fleetfeet.com
**NEW 2023 Registration Option**
Pay One Time and Join Us for any program, at any time, in 2023!
Introducing our brand new

2023 FFRC Year Long Access Package!

Register for access to Fleet Feet Running Club all year long, with a one time registration fee of $350.00! See more details on each FFRC training group page and on Captyn!
For access to join any Fleet Feet Running Club program, at any time in 2023, CLICK HERE!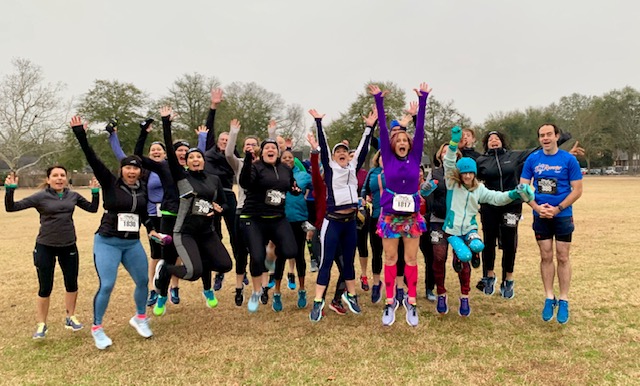 MISSION: MARATHON v. 2023
Program Start: Tuesday, July 18, 2023 at 6:30 pm at Fleet Feet Fort Mill
Program Schedule: Tuesdays at 6:00 pm and Saturdays at 7:00 am
Program Fee: $160; excludes race fee
Description: Are you ready to complete the next mission of your running adventure? If you are willing to accept the challenge of 26.2 miles of new and invigorating running adventures, join us this Fall at Fleet Feet Running Club Fort Mill, and we will help you complete this mission! RRCA certified running coach and experienced mentors will advise and support you along the way! Coached and Organized Group Workout Runs two times a week, with more options to meet up to log your other training miles!