"Do I run in the rain or should I stick to the treadmill?"
---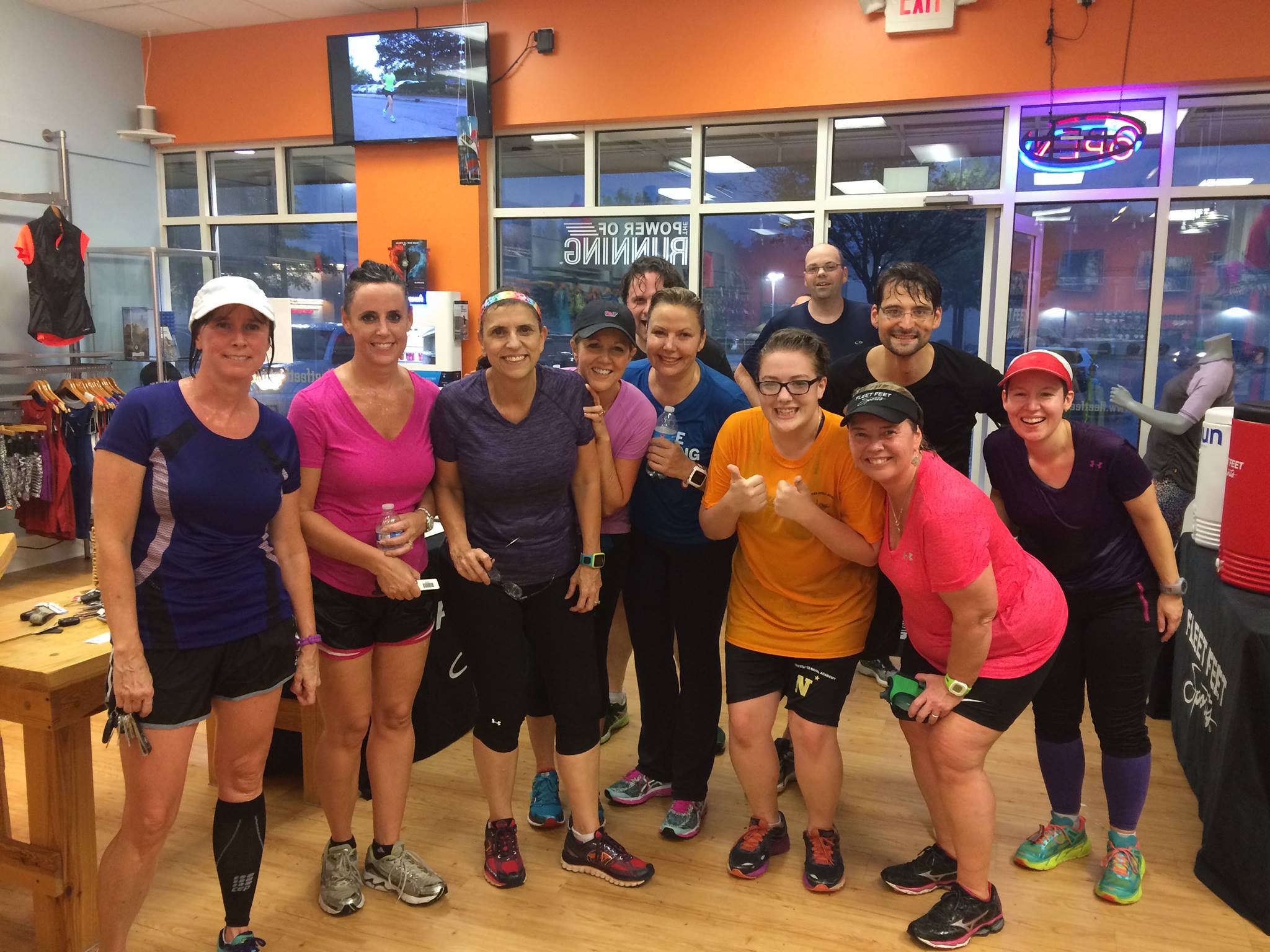 No runner enjoys a through soaking, with the exception of a warmer day and a lawn sprinkler. However, with the spring showers going on it's difficult to rationalize going outside to get your miles in. Getting a little wet shouldn't stop you from enjoying some hard earned miles, but go with caution and be smart; if there is thunder, lightning, blinding/heavy rain where visibility could be compromised, or flash flood warnings, do not endanger yourself!
Below we may have some tips that could make running in the rain more enjoyable.
Temperature matters: Let's face it during the spring/summer season down south, a little run in the rain doesn't hurt. But, remember if the temperature is warmer and the rain stops, you will have the humidity will typically be higher; and if the temperature is lower running in the rain may make you uncomfortably cold.

Watch the radar: Make sure that if you have major storms coming behind the rain itself won't put you at risk. Checking your radar before going out will ensure that you are able to get your run in before the worst rolls around. Nonetheless, be sure that you do not go out if there is any thunder, lightning, or blinding/heavier than normal rain.

Dress accordingly: When rain is in the air you may want to layer with a light water-resistant pieces of clothing. However, be sure not to over dress, layers when wet can get heavier and keep you colder longer. Be sure to always wear clothing that will help to wick and pull the water away from your body to lower the chance of chafing as well.

Don't pull your 'retired' shoe: It's understandable that you don't want your brand new shoe out in the rain, however, it's not always best for your body to run in those older model shoes, they're retired for a reason. If you were suffering from any kind of injury bothering you in the past (shin splints, achilles tendonitis, knee pains, etc.) You may want to consider having two shoes in rotation so that if one is wet you are still able to continue your training without worrying about your soggy shoe.

Drying your shoes: Going back to our prior point, two shoes is often an easy fix to having a wet shoe on hold, but not everyone chooses to have two in rotation at a time. Instead of simply throwing your shoes in the dryer (this is not good for the shoes, so please avoid that at all costs!), try removing the sock-liner or insole and stuffing the shoe full of newspaper. The paper will absorb the dampness and help the shoe dry significantly faster; you may need to change the paper out twice to make absolutely certain they're dry.

Avoid the following: White or yellow road lines, metal grating or sewer covers, runoff on the sidewalk, and fresh asphalt, all of these things tend to get slippery the wetter it gets. Don't risk a major injury, just try and be aware of your surroundings.

Get out there: Sometimes it's hard to force yourself out on those rainy days, but just like every clique quote in life, it'll be better for you in the long term to just get out there and run your workout.