Cross country season is in full swing! Get ready for long runs, lots of conditioning, and exciting meets! But, before you jump too soon, remember that learning how to fuel your body and meet your needs is only going to help make you stronger!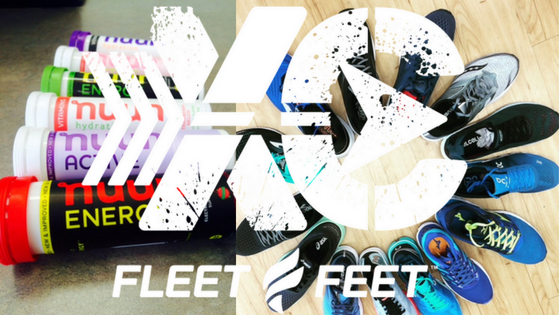 Below we have some hot tips on how to fuel you:
HYDRATE, HYDRATE, HYDRATE: Yes, it is redundant, but, you can risk so much if you don't. Hydrating should be done consistently throughout the day, from the moment you wake up to the moment you begin recovering from practices or meets. Be sure that you are also using electrolytes to rehydrate if needed; using options like Nuun, Tailwind, or GU Brew are excellent sources.

FUEL ALOT: Every runner knows that even a short run will burn anywhere between 300+ calories. And on that note you can only imagine how many Cross Country runners are burning weekly. This is a wake up call to up your caloric intake by eating more frequently during the day. Be sure that you're eating between 3 and four times a day; however if your lunch is set to be earlier, try and eat a large snack before practices.

NUTRITION MATTERS: Just because you need to eat more though doesn't mean that nutrition falls to the wayside. Try and stick to simple sugars from fruits and vegetables, leaner meats, whole grains for carbs, etc. There are other snack foods to be covered here too, some help to aid in recovery, things that remain high in fat content like nuts, oils, pretzels, etc. Or utilize shake drinks or mixers like Hammer Recoverite or UCAN.

YOUR BODY TALKS: Your body is an amazing tool to keep you in line when your mind ignores it. Be sure that if you have been recently prone to injury, migraines, or any kind illnessnesses that you re-evaluate your eating habits, practice tendencies, and SLEEP; this may be an easy solution to figuring out what could be going wrong with your body.

All in all, have a fun run, a great recovery, and a successful season!  
 Need a new trainer for a new season? Check out Why FIT Matters to learn more!  
A Reminder: Why FIT Matters
 Stop in soon or schedule a FIT today to understand why FIT matters for you!  
Schedule A Fitting